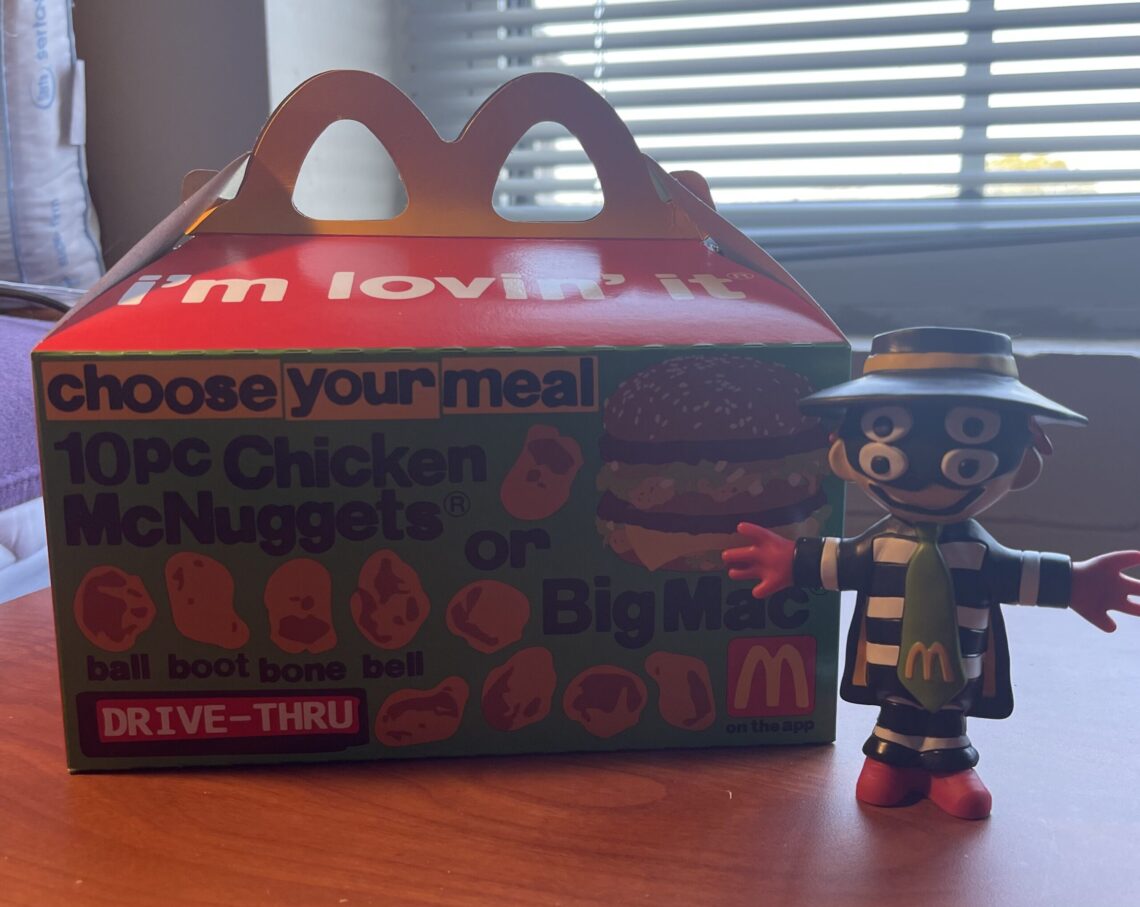 I remember it like it was yesterday. Sitting in the family van, listening to early 2000s hits, when the golden arches suddenly appeared.
I began to salivate, knowing that in just a few moments, I would have a delicious burger, drink, fries, and a toy in my hands. Years later, McDonald's is giving me and millions of others the chance to relive their finest childhood moments for a pretty hefty price.
The idea for this clever marketing ploy was cultivated by Cactus Plant Flea Market, a unique fashion concept created by Cynthia Lu. It has since evolved into a cash cow for McDonald's, which now includes exclusive clothing and the increasingly popular adult happy meal.
The promotion is not the first time the fast food powerhouse has done a unique concept like this. J. Balvin, Travis Scott, Saweetie, and BTS have all had meals that have seen success among fast-food consumers. However, this meal has a special feeling when considering the nostalgic aspect.
Anyone wanting to go back in time can for a price that varies by location across the country but will, at the very least, set you back 10 dollars. The one benefit of this adult happy meal is that along with the 10-piece nuggets or Big Mac, fries, and drink, a limited edition toy is included.
The toy comes in the form of four figurines that include longtime favorite McDonald's characters Grimace, Hamburgular, Birdie, and new to the bunch, Cactus Buddy. If this sounds intriguing, visit your local McDonald's before October 31st to see which character you receive.
As for me, I had to try this nostalgic concept on the first day it was available. The anticipation remained the same as before I was a broke college student. I ordered my meal, and to my surprise, it was still available even though I ordered it later in the night.
The nuggets and fries were a little stale, and I settled for a Dasani versus a soda, but it was the toy that stole the show. I got the hamburgular figurine I wanted, and my nostalgic trip to McDonald's had reached its conclusion.
If you want to relive your childhood or have a little money to spend, visit the golden arches, and see what toy you get!