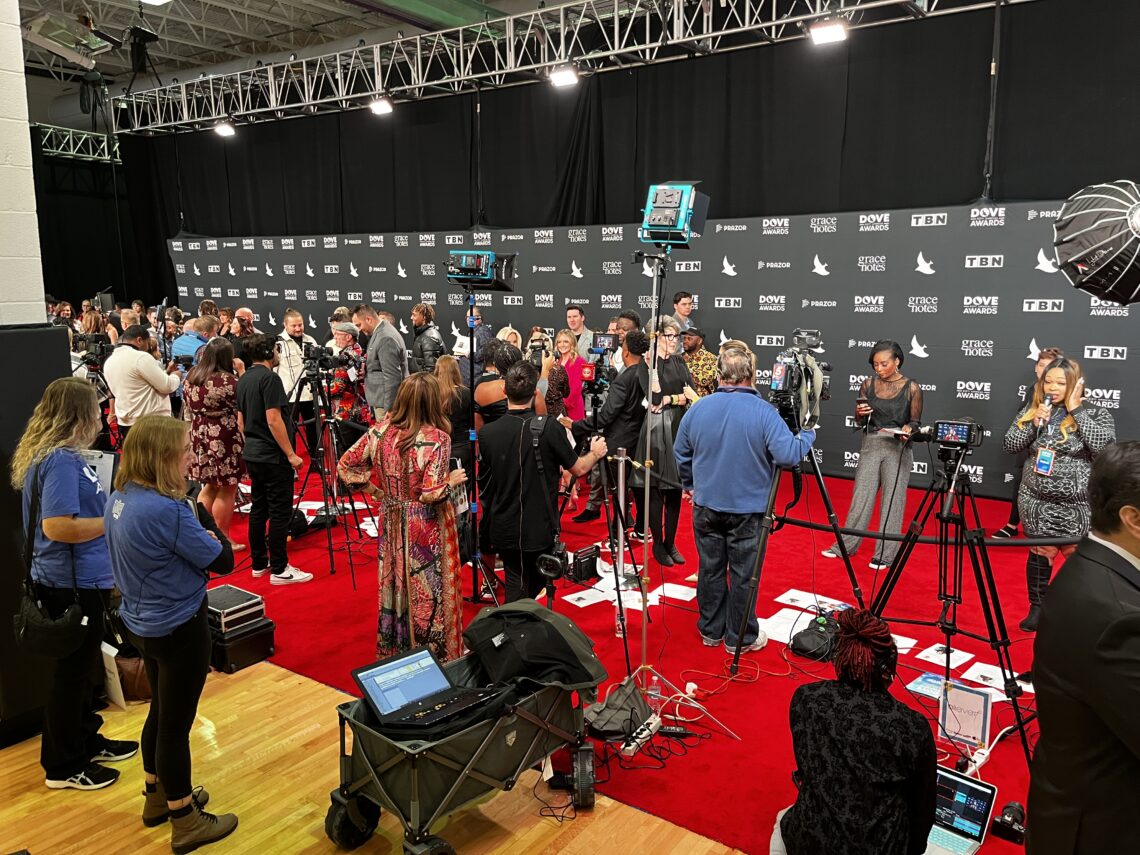 Winans, Wilson dominate at Doves
Lipscomb hosted the 53rd annual Dove Awards at Allen Arena Tuesday, welcoming the Gospel Music Association (GMA) and honoring its picks for the best Christian music and entertainment across various genres.
Chris Tomlin and Erica Campbell were the hosts of GMA's flagship event, while other stars such as TobyMac, Maverick City Music, and Phil Wickham graced the stage at Allen Arena during the performance.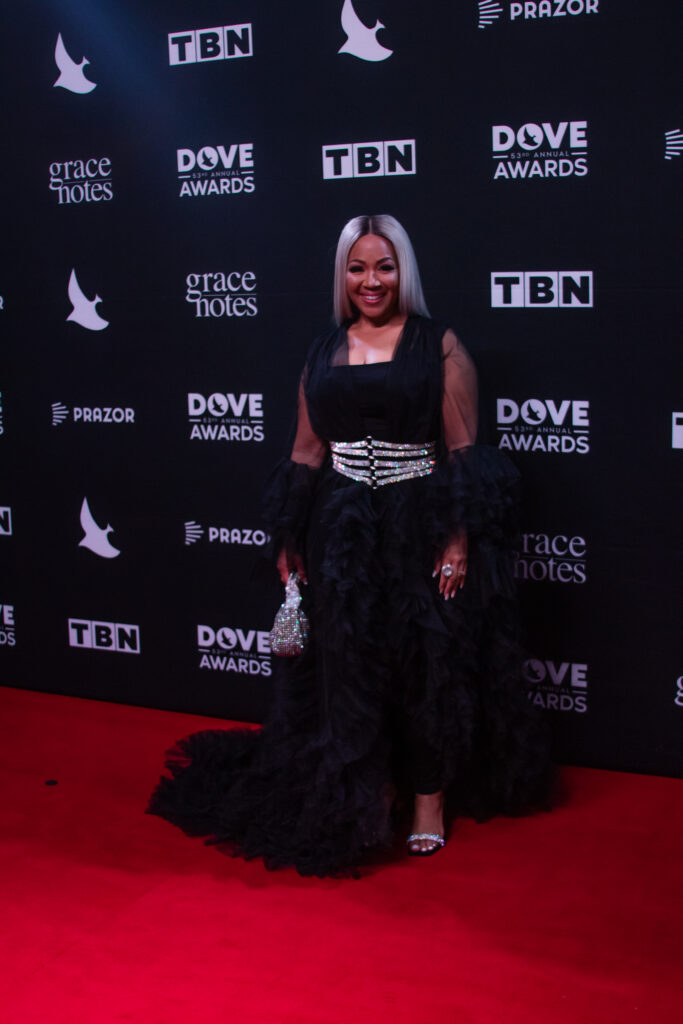 Lipscomb prepared for the event by completely transforming the Student Activities Center. Completely decked out with a red carpet, a press room, and interview booths, it was a hive of hype hardly recognizable to students.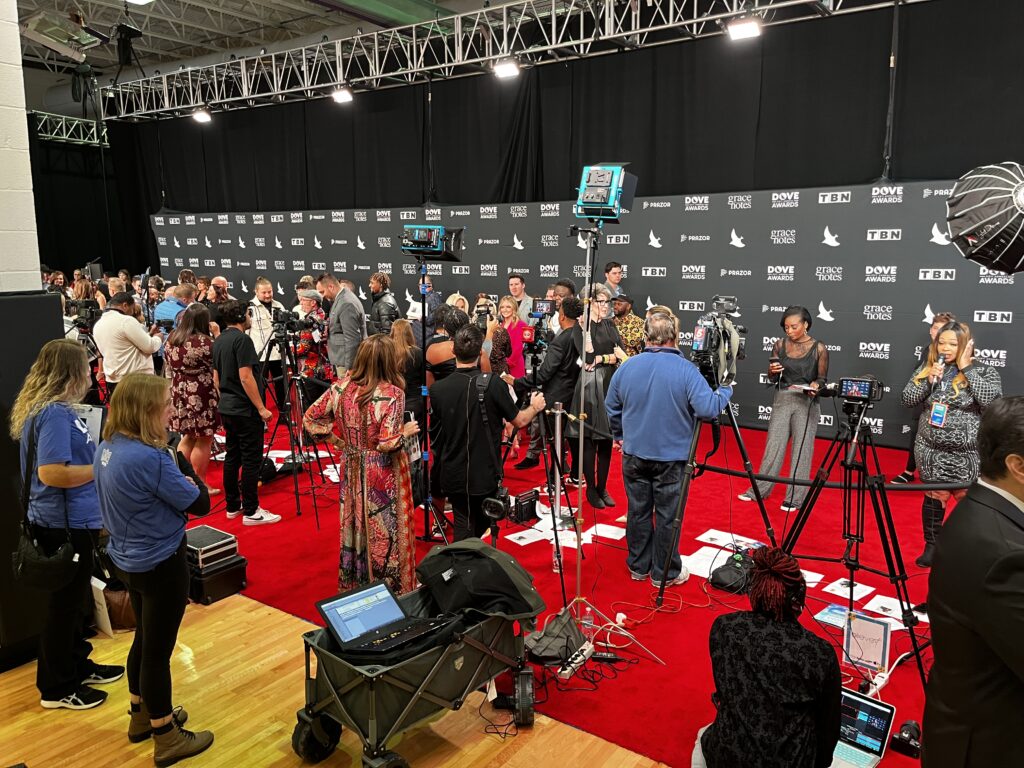 The day started around 3:30 p.m. when artists, presenters and more headed for the red carpet. Lights flashed for hours as hundreds of artists, family members, and promoters showed off their evening attire.
Artists and their teams then headed toward the back to find themselves surrounded by radio stations and reporters.
While Herd Media was refused access to the red carpet, Lipscomb's student-led media source had a booth of its own and conducted interviews with artists such as Evan Craft, 1K Phew, and Funky.
1K Phew and Lecrae took home Rap/Hip Hop Album of the Year for their critically acclaimed record, "No Church In a While".
"[Working with Lecrae] really grew me, not only as an artist but as a person," Phew said. "Just being around a giant, you don't have [a choice] but to level up around certain people," the Atlanta-born rapper added.
As 6:30 p.m. rolled around, artists, bands, and fans made their way into Allen Arena to watch inspiring artists look to win an award for the music they have created and dedicated to Jesus.
The consensus most anticipated awards were Song of the Year, Artist of the Year, and Pop/Contemporary song of the year.
Bringing in the year's best song was Cece Winans with "Believe For It", and Winans also was named Artist of the Year.
After accepting their awards, artists made their way to the press room where they gave statements and answered questions.
Another artist who won the night was Anne Wilson, who found herself nominated for six awards across the evening.
"I came here in 2019 as a fan," Wilson said, "so to be here all these years later and to be nominated and [win] two [awards], I'm so grateful." A newcomer to the Dove Awards, Wilson won New Artist of the Year and her single "My Jesus" was awarded Pop/Contemporary Song of the Year.
Phil Wickham also grabbed two Doves with Songwriter of the Year (Artist), and Worship Album of the Year with "Hymn of Heaven".
Perhaps best known for his recent endeavors to step into genres outside his country roots, Crowder was awarded the rock/contemporary song of the year for the song "Higher Power" (ft. Hulvey).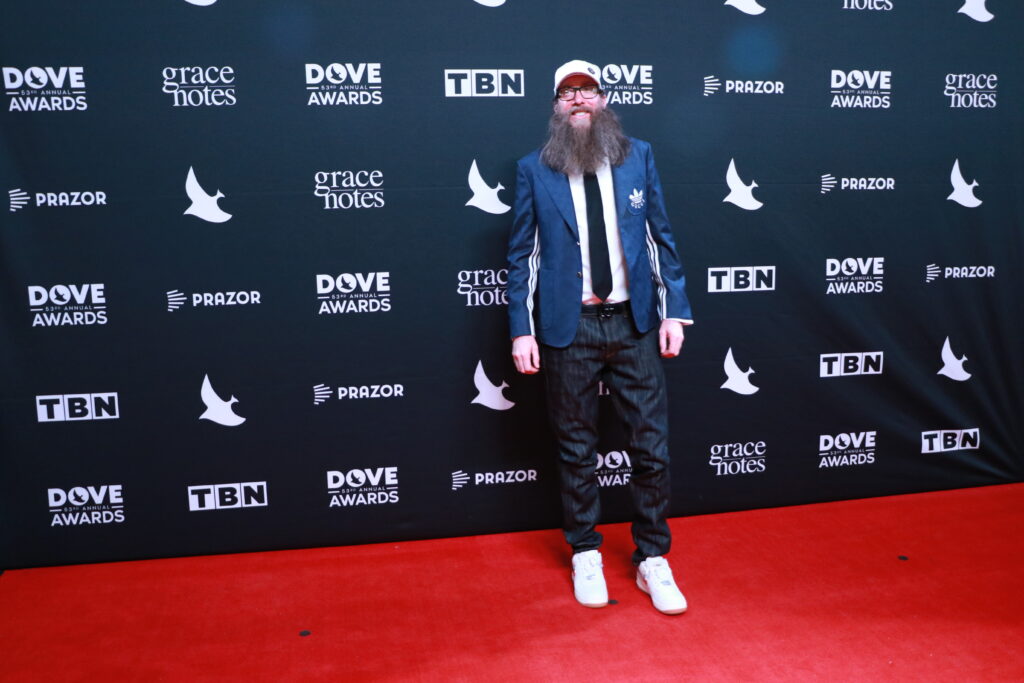 After receiving the award for Inspirational Song of the Year with "God is Good", Francesca Battistelli was sentimental about what the song meant to her.
"Out of all the songs the past few years I've written, [God is Good] is closest to my heart," Battistelli said. "[I] wrote this song for a friend who was going through a tragedy… God is always good, [and this song is a] declaration of this truth."
Before his performance of "The Goodness", TobyMac opened up about losing his son back in 2019.
"There are times I thought I would never write another song, let alone a happy or uplifting one," TobyMac said. "I've learned that our God is kind, he is good [and] he might not always give us what we want or take away the pain but he is right there along with us, he doesn't leave, he remains".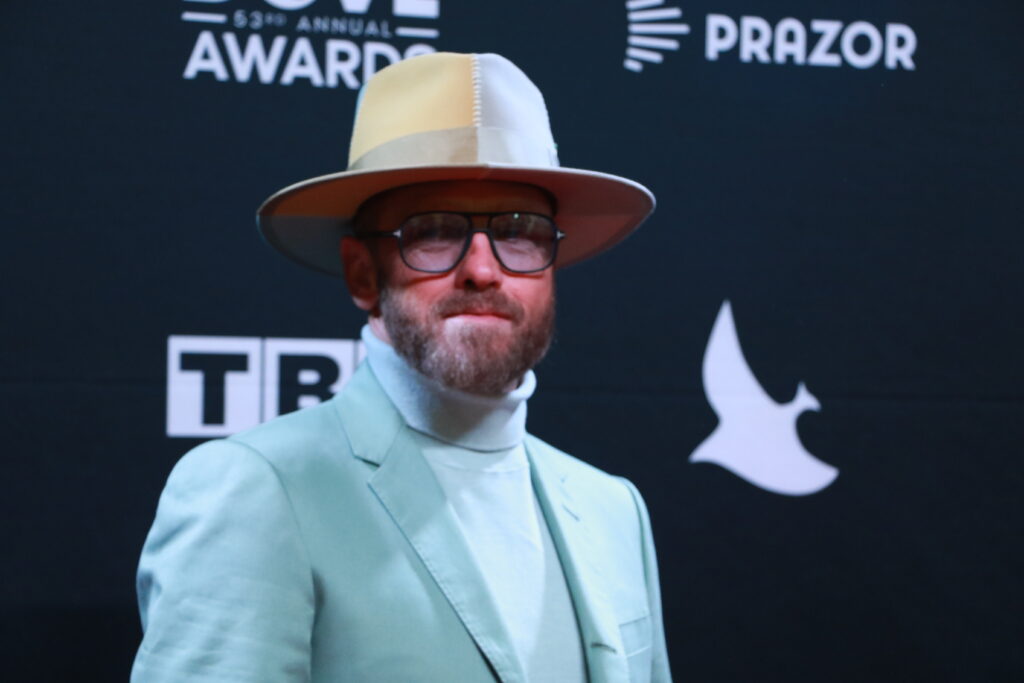 "Way back to [the] beginning, when BeBe and I first started, I was maybe 20 and I got a letter from a young lady that heard our music on the radio," Winans said when asked to share a defining moment in her career. "She was thinking about suicide [and] when she heard our song she decided to give life another try."
After another bone-chilling story, Winans told the audience that a platform like hers carries an awesome responsibility. "If we continue to be the light we will continue to win over darkness every single time."
Alongside the powerful stories shared, some smaller artists also took home awards and gained the exposure that comes with a globally-viewed event.
The Sound is a country-pop christian band which has been nominated for five Dove Awards since 2020.
With "God Is Real", The Sound was awarded Bluegrass/Country/Roots Album of the year, marking their first Dove win.
"[There were] absolutely amazing artists in this category, we are so blessed and thankful that GMA threw some votes this way and made this possible," the group said.
A full list of nominees and winners is available at doveawards.com, and behind-the-scenes coverage of all the festivities on the night is available via Herd Media's TikTok and Instagram accounts.
Photos by Gracey Parnell, Emma Allender, and Addie Daubenmier
Interviews by Anna Grace Hudson, Mallory Syvertson, and Micah Barkley
Writing contributions from Kylie Kissler and Alaina Morris
Audio contributions from Trey Weston