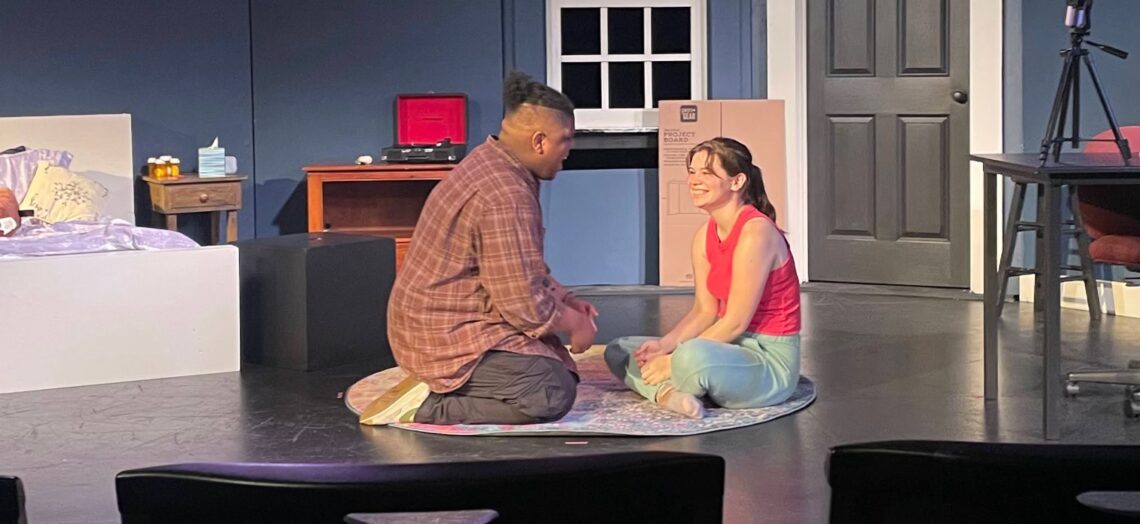 "I And You" and all of us: students lead Lipscomb's latest theatre production
The Lipscomb University theatre department is back with a completely student-led production, I and You. You may only see two actors on stage, but it involves more than a dozen students in key roles behind the scenes.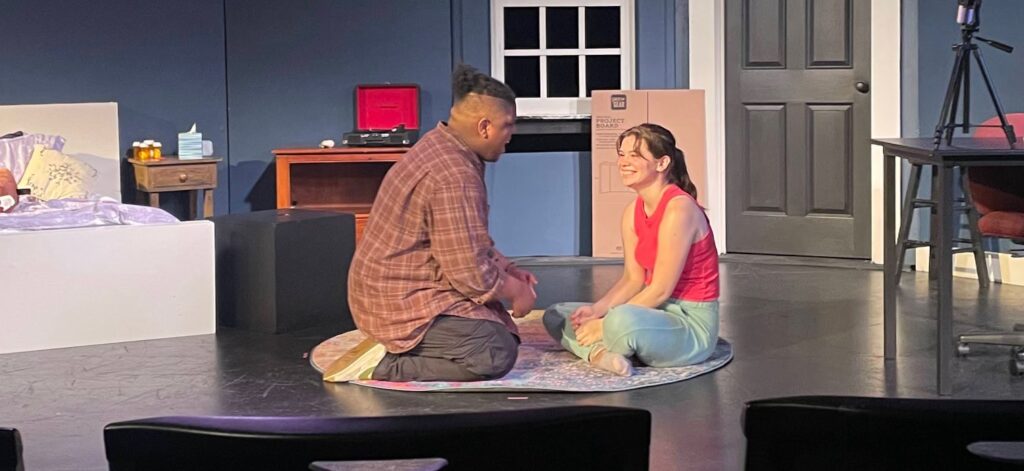 photo courtesy of Kaylie Herpolsheimer
The play is about two high schoolers required to meet for a project. The main characters are played by two senior theatre majors. Lorenzo Rivera plays Anthony and Marley Crouch plays Caroline.
"The story is really interesting," says Crouch. "Just to watch these two people meet for the first time and learn more about each other and to experience life with someone else is just a really cool thing to watch."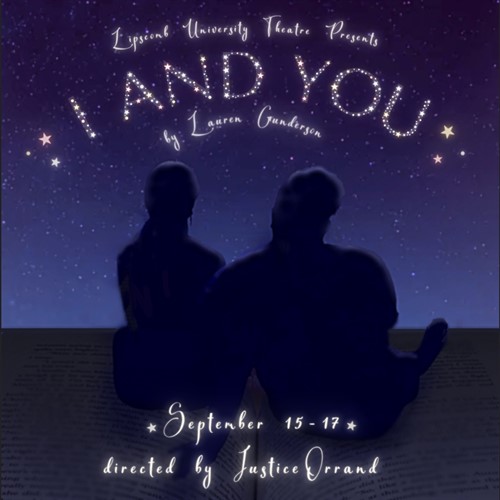 Senior theatre major Justice Orrand is directing the play. She and her crew have worked tirelessly to design and construct the set and lighting and choose the cast of I and You.
"This is an all student driven play," says senior stage manager Kaylie Herpolsheimer. "It's student directed, it's student designed, it's student actors, it's student stage management team."
"This is the first time we have done an all student production," says Orrand. "I'm hoping to set this as a precedent for the rest of time at Lipscomb theatre."
I and You is a great reminder that connection means a lot more than getting to know other people.
"This show reminds us that connection is everything," says Orrand. "The people in your life are everything. We often forget how important connecting with people is and how meeting one person can change your life. They helped shape who you are."
"It's an emotional story," says Rivera. "It's that human connection that you aren't going to get anywhere else."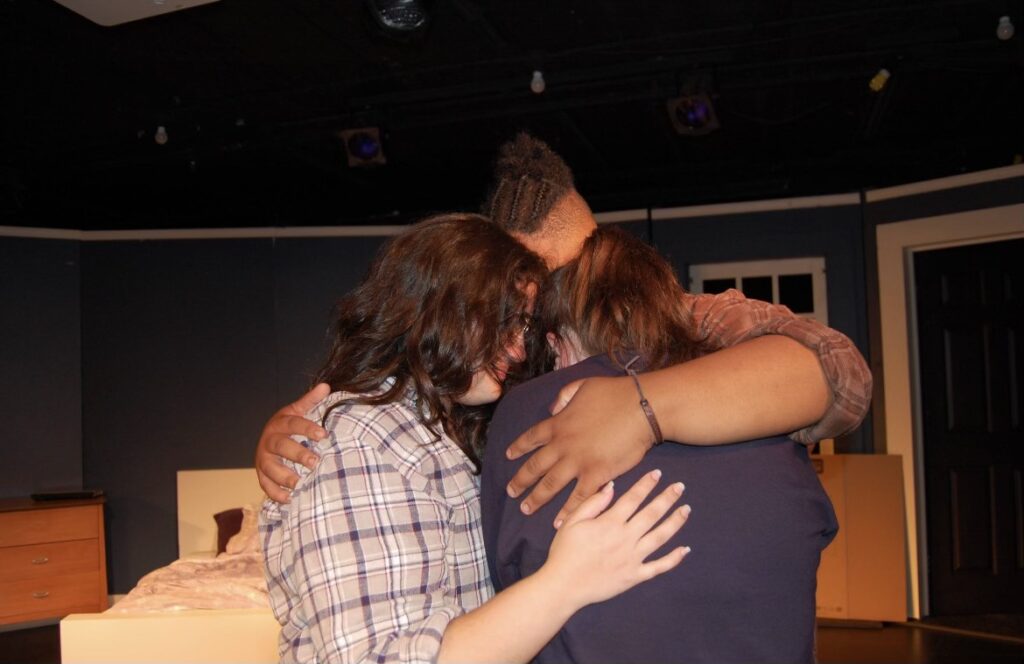 photo courtesy of Kaylie Herpolsheimer
The students behind this production worked countless hours to get the performances up and ready for the upcoming weekend. Some of them even worked during the summer to make sure that I and You was ready to go.
"Even over the summer, we auditioned," says Crouch. "We've been working on lines since even before the school year started, but it's gratifying to see all the hard work we have put in to then say, 'look what we made'."
Go to lipscomb.edu/theatre/current-season to buy tickets to see I and You. The show will be located in the Black Box Theatre located next to Sewell Hall.