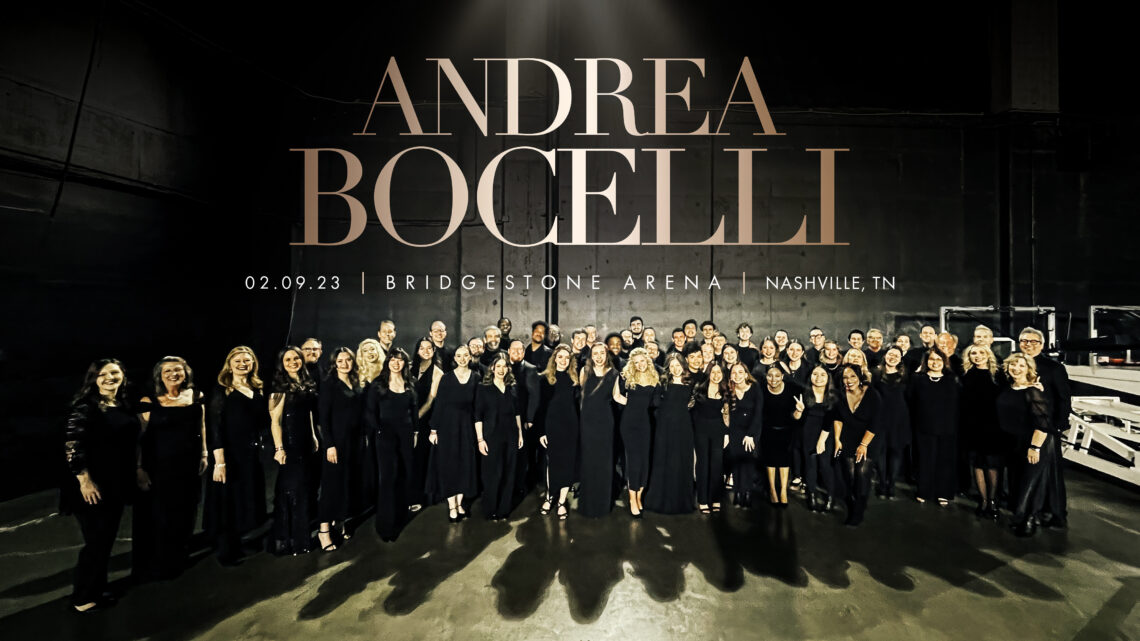 Lipscomb students share the stage with Andrea Bocelli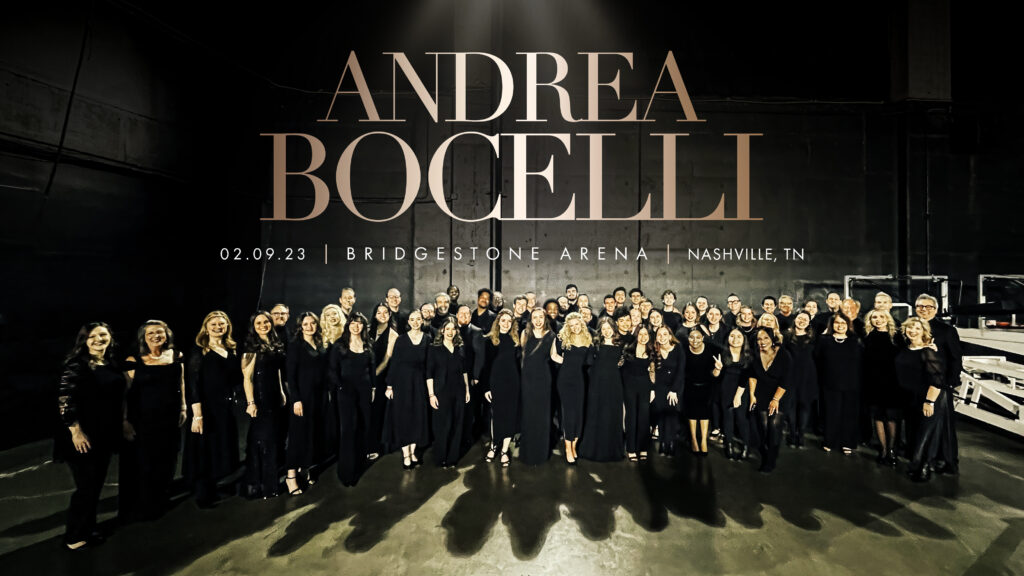 Andrea Bocelli is an Italian international opera singer with record sales of over 80 million units performing with artists such as Celine Dion and Sarah Brightman.
The world renowned singer just kicked off his tour on February 9th at Bridgestone Arena. Accompanying him, was not only the Nashville Symphony, but students and faculty of Lipscomb.
Lipscomb students have performed with the symphony before and regularly perform with professionals.
However, this unique opportunity was a once-in-a-lifetime experience. Josiah Smith, a Vocal Performance major from Green Bay, Wisconsin described the performance as, "Chills all the way through,"
The Lipscomb choir rehearsed for a week leading up to the performance and learned eleven new songs with the majority of them being in Italian.
"We were spending a lot of our time getting pronunciations right," says Smith.
An audience of almost 20,000 people filled Bridgestone for the performance. "The adrenaline rush throughout the show is amazing," says Smith.
Another performer included Meridith Roberson, a Worship Arts major from Paris, Tennessee.
"My favorite part was the last song," says Roberson, "We all stand on a cymbal crash for the last chorus, so the choir's standing and the audience is on their feet because he did like four encores,"
Other special moments included a song Bocelli sang and dedicated to his wife spontaneously.
"It was really funny 'cause his wife wasn't expecting it at all. She just kind of like wandered on stage and didn't have shoes on," says Smith.
Andrea Bocelli is currently touring 10 countries and has over 20 upcoming shows.