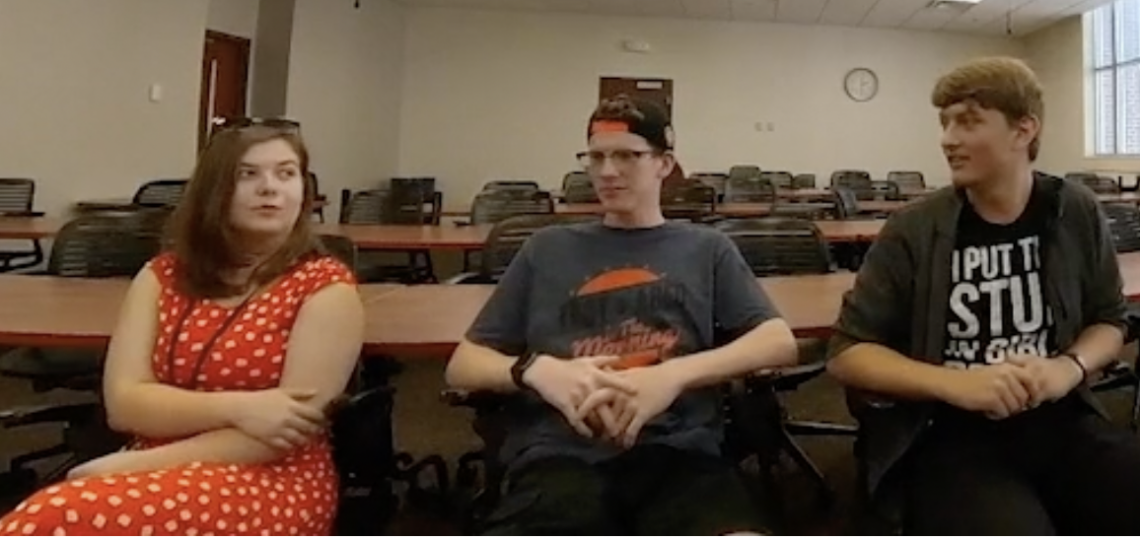 Freshman music group recalls origins, Well performance
When the three members of the Jack French Trio performed together for the first time at The Well on September 14th, they packed out the building. The three reduced The Well to standing room only, something that rarely happens for smaller bands.
A performance can only tell you so much about the people on stage, though. How did the three meet up? How did the band form? What challenges did they overcome? What was it like for them on that stage?
All of these questions and more are answered by the band members – Jack French, bass and vocals; Aidan Watson, guitar; and Joy Adams, vocals – in this interview, conducted the day after their performance.