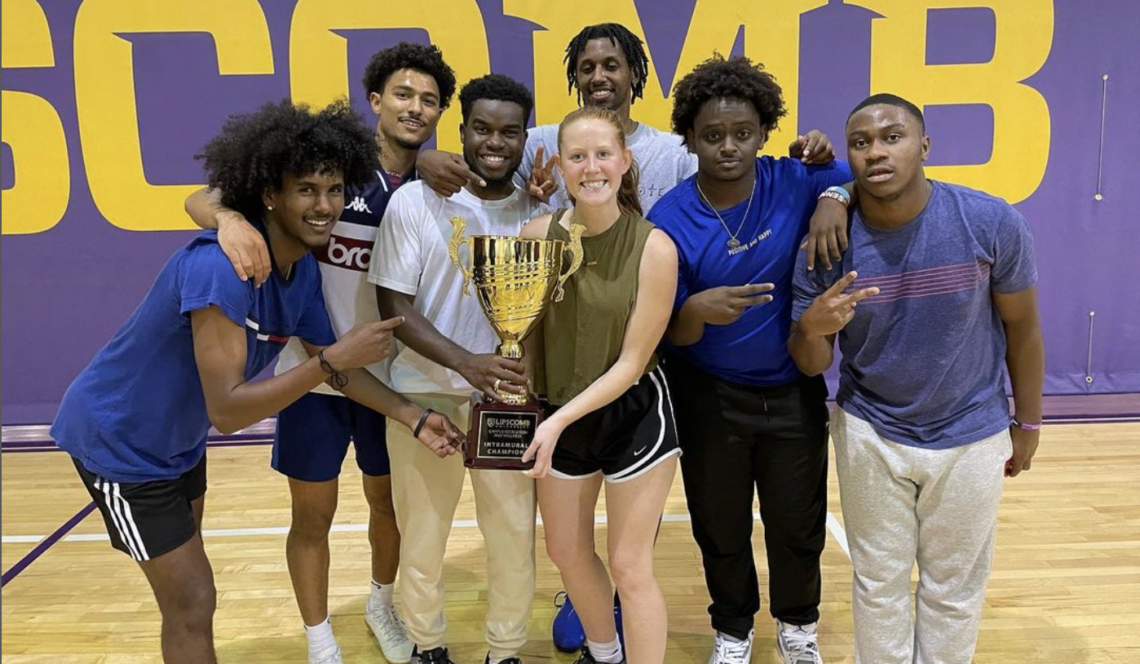 What happened to intramural soccer?
Intramural soccer started out strong, but many of the teams quickly began forfeiting by not showing up to games. The question remains… why?
"We have played in about half of our games," freshman Hudson Tucker, team captain of "Malachi's Minions," said. "Two in the same week we won by forfeit, then we [forfeited] the [other two games] to the opposite teams due to a lack of players."
Freshman Alexia Cook, captain of the Golden Girls, has felt similar frustrations. "We were scheduled to play 11 games and two of the games the other team forfeited," Cook said. "We had to forfeit one game because we did not have enough players."
Tucker has several ideas as to why forfeits are becoming so commonplace in intramural soccer.
"I think a part of what led to the decline is the fact that freshman friend groups are very fickle," Tucker said. "Since it started so early in the year, many people just joined together because they heard they each played soccer, which isn't what keeps someone playing on [a] team."
When asked about the lack of refs for the games, Tucker didn't think that was really a problem, as long as the two teams were willing to play well and fairly. He said that for next season it would be great if "there [were] enough people to ref games… but that was not really a problem."
What was a problem, he said, was how early the teams were formed and the games started. With the games starting so early on in the school year, many of the teams were formed by freshman who didn't know each other beforehand. After playing together for a while, "a combination of our group [weren't] the best of friends," as explained by Tucker. He thought it would be a good idea to start a few weeks later in the year, so that people knew each other a little better before the games began.
"People decide to continue to play if they have friends and are having fun… The players on our team have definitely decided to give up. It just stopped being fun," Hudson said. Between playing teams that weren't showing up, and dealing with division in the team, he said that the players "eventually just lost interest."
On the other hand, Alexia Cook had a few different opinions. She agreed that a lot of the teams declined in players because of a lack of interest, but she didn't pin that to disagreements between players.
"My team personally didn't have any disagreements at all," Cook said. "I think people just couldn't fit it into their schedule, or they were mad that their team kept losing."
"There could have been better organization on the SAB [Student Activities Board]'s part concerning the schedule times and starting the games on time," Cook said. "Most of our games started late by at least five to ten minutes."
Cook concluded that this caused a problem for people's schedules. "Most people had things to do after the games, so they would have to leave early if the game started late," Cook said. "[That] caused the whole team problems, and if one game was late, the rest were."
Cook also referred to a lack of suitable referees for the games. There was one game her team played where there wasn't a referee present, and during several other games, they wouldn't call "anything at all."
"I think the SAC needs to have refs [that know the game and rules better]," Cook said.
After playing together for a while, many of Alexia's team became friends. Her team had also come together because they were all freshmen who had played soccer before, but unlike Malachi's Minions, they got along well.
"We didn't have any disagreements at all… [although] we did have maybe four girls that just stopped showing up to the games… [which] was slightly frustrating," Cook said.
Intramural sports are a popular way for students who do not represent Lipscomb's varsity teams to still take part in games and experience the camaraderie that comes with them. For many, it's a way to continue playing the sport they played in high school, and for others, it's a way to try their hand at a new sport.
However, intramural sports are supposed to be fun for all, and with players not showing up to games–forcing their teams to have to forfeit some of them–the fun begins to fade.
For the next intramural soccer season, the SAB could be called upon to listen some of the thoughts of team captains and make related changes.
Photo courtesy of Lipscomb Campus Recreation and Wellness