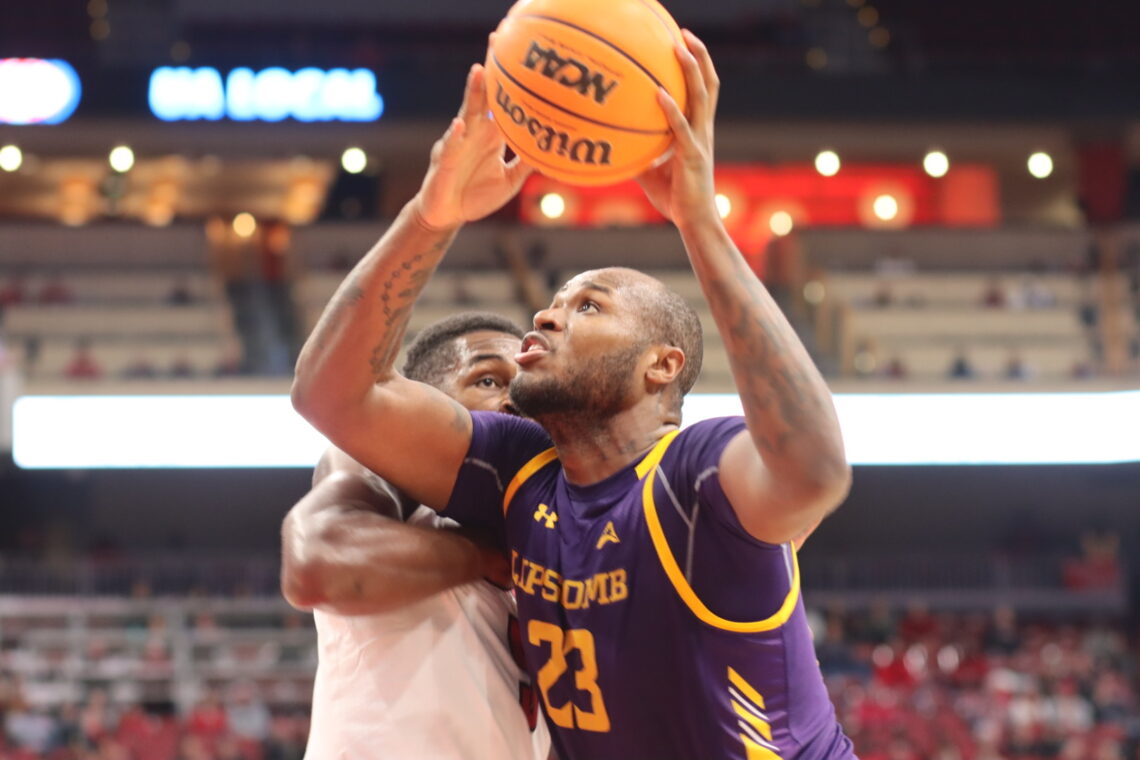 As senior night approaches, Ahsan Asadullah looks back on his growth and journey at Lipscomb
Since stepping onto Lipscomb's campus as a freshman six years ago, Ahsan Asadullah has seen a lot in his time with Lipscomb Men's Basketball.
He has experienced an injury, a conference championship, postseason victories, a coaching change, a global pandemic, record-breaking accolades, and new teammates.
When considering all of this, it wouldn't be outlandish to say that Asadullah's time at Lipscomb is one of the most unique careers that we have seen in the program's long-standing history, and also one of the most storied.
With Saturday's Senior Night approaching, the Bisons' star veteran talked about his journey at Lipscomb, the many things he has experienced in his career, and the growth he has seen in himself throughout the six years.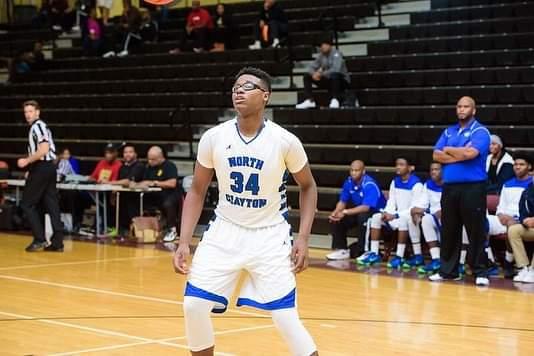 Choosing Lipscomb
In high school, Asadullah was arguably one of the best centers in his district, playing for North Clayton High School in College Park, Georgia. During those years, Asadullah received multiple Division I offers, and he committed to Lipscomb over schools such as Georgia State, Alcorn State, Brown, James Madison, and others.
"Lipscomb was actually my first official visit," Asadullah said about his recruitment. "I came here [Lipscomb's campus] and honestly didn't know much about the school, I didn't even know much about Nashville as a city, and when I came here, I remembered how the community and everything here was very family-oriented."
Seeing and contributing to Lipscomb's tournament success
After joining the program in 2017, Asadullah was redshirted for his freshman year while rehabbing from an ACL injury. However, he was around the team during that entire season, seeing the Bisons win their first ASUN Championship, and clinch its first-ever NCAA Tournament appearance in program history.
The following year, however, he was healthy and saw his first true season of collegiate action. He played in 37 games that season and was a contributor to the Bisons' team that made a magical run to the NIT Championship in 2019, where they would fall to Texas.
"It was amazing," Asadullah said, talking about the team's tournament run. "We had a lot of support, a lot of people coming to games. When we got back from the tournament, there were people congratulating us, and there was a small parade and stuff like that, it was amazing."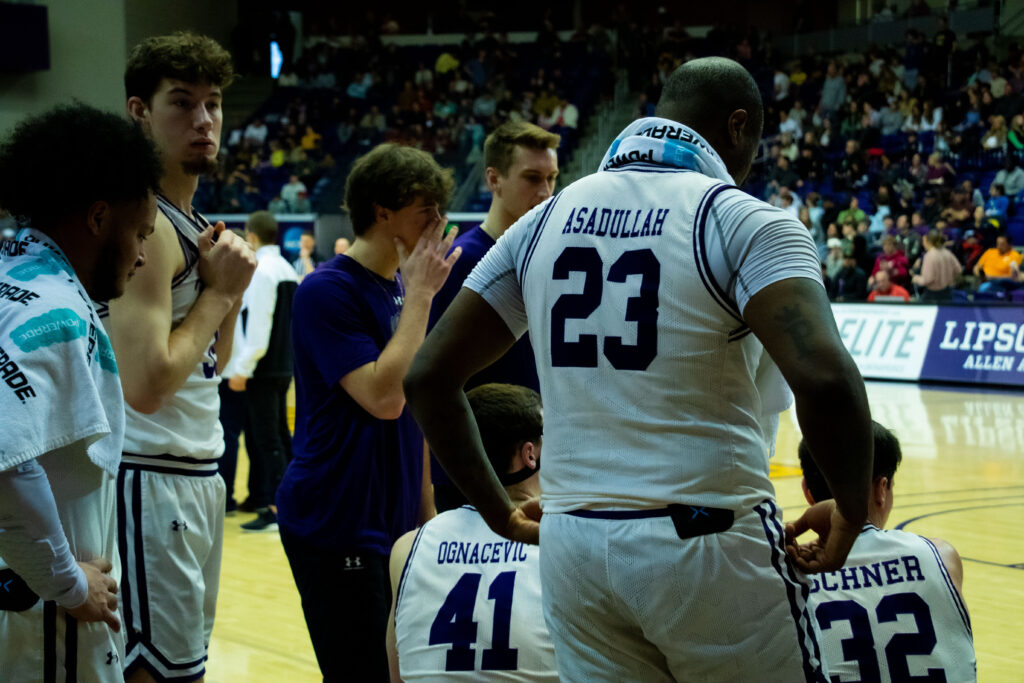 Changes within the program, meeting head coach Lennie Acuff
After that memorable season, Lipscomb's men's basketball program would undergo a plethora of changes. The team's head coach at the time, Casey Alexander, left Lipscomb for a head coaching job at his alma mater and Lipscomb's biggest rival, Belmont.
Entering the program in his place was Lennie Acuff, an accomplished head coach at the Division II level with Alabama-Huntsville. For Asadullah, these seismic changes came with brand new opportunities, and he saw himself excel in his play on the court and form a close relationship with his widely-revered head coach in Acuff.
"Before I had met him, I had heard a lot about him," Asadullah said. "Just how much of a legend he was in the coaching world and how respected he was, but after meeting him, it's pretty much the same. I have a ton of respect for him. The IQ he has for the game is the reason I learned so much from him, and I remember that first year how much of a sponge I was with the basketball knowledge and things like that."
Growing as a player, and as a leader
In Acuff's first year at the helm, Asadullah put up what was one of the best seasons of his college career. He averaged 18.6 points per game, 10.1 rebounds, 3.9 assists, earning All-ASUN First Team, All-ASUN Academic Team, and the ASUN player of the week award on three occasions that season.
"It was amazing," Asadullah said when asked about his historic breakout season. "He [Coach Lennie Acuff] kind of gave me the keys to the car (to the team). He told me that he trusted me, and he pretty much let me run the show. There was just a lot of work that went into it. That year I felt like the years before kind of prepared me for that".
During the next two seasons, one of them during the COVID-19 pandemic, Asadullah emerged as one of the best players in the ASUN and as one of the best centers in the country. However, Ahsan saw himself emerge as a player and a leader during a time of change, uncertainty, and growth for the program.
"I just had to learn a lot," Asadullah said when asked about his growth up to this point. "There were times where obviously things were a little difficult, and I reached out to some of my old teammates who were leaders when I got here and got advice, and I asked my brother who had played four years of college basketball, but it was like trial and error kind of. Just seeing what certain teammates respond to as far as leading them and trying to push them in the right direction."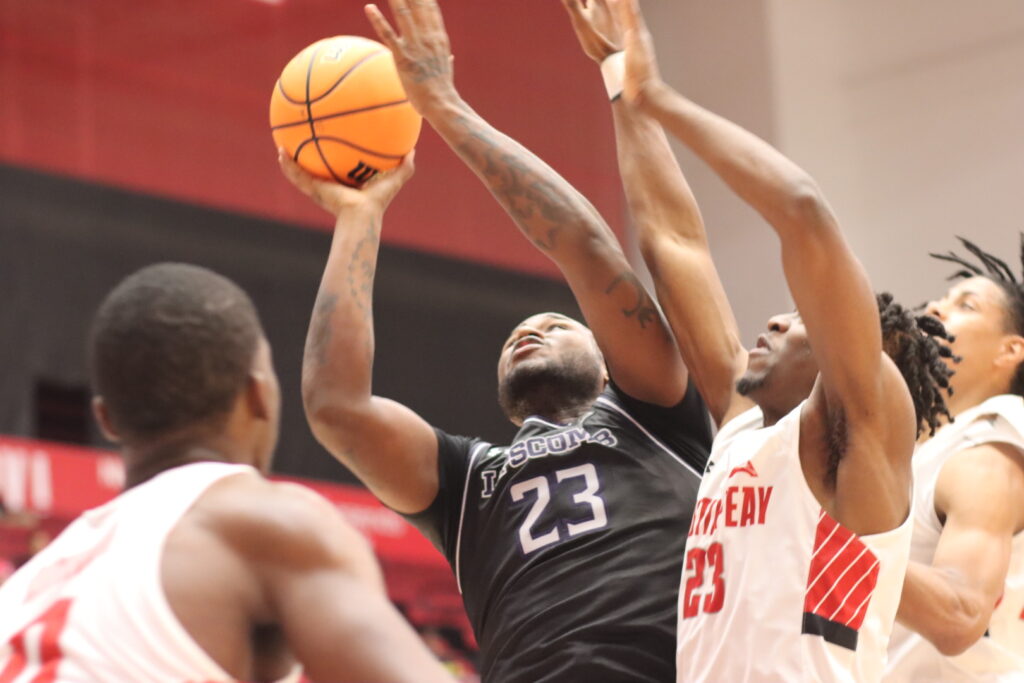 The process behind a big decision
After the 2021-2022 season, Ahsan had a big decision to make. He was in his fifth year at Lipscomb, and due to the COVID-19 pandemic, he received an additional year of NCAA eligibility if he wanted to take it.
He could return to Lipscomb for a sixth year as a graduate senior, test the waters of the ever-growing transfer portal to play his final year elsewhere or end his collegiate career altogether. He decided to stay at Lipscomb for his sixth and final season of college basketball, and his choice did not take much convincing or much time for him to make.
"I got injured last year and I came back in the middle of the year. I remember having to talk to Coach Acuff, and I was considering coming back, and then I pretty much just made the decision a few games after that (a few games into conference play). I think it was just that I felt like last year I didn't get a chance to play a full season because of how long I was gone, so I wanted to come back a do a complete season."
Asadullah continued by saying, "I just felt at home. I could have transferred and gone to another school for a grad year, but I just felt here at home. I had just been talking with the coaches, and we were bringing in some guys, that we have now, it just felt like the right place to be."
Memories at Lipscomb, and his growth as a person
When thinking back on his career at Lipscomb, there are many moments that Ahsan has to choose from that stick out to him. And though many of those moments include successes on the court, it's not just the wins, records, trophies, and accolades that stick out to him.
"Probably my favorite memory is the NIT game against NC State; we won that game to go to Madison Square Garden and went to the Final Four. That was probably one of my favorite moments, but the main thing I'm going to really remember is the relationships I've made. With teammates, coaches, employees, some of the students I went to school with; those are the things that I'll remember."
Not only has Asadullah seen himself develop as a basketball player during his time at Lipscomb, but he also saw development as a person compared to when he first stepped on campus.
"I think I've matured a lot," Asadullah said when asked about his growth. "I've gotten a lot better at putting myself in other people's shoes because when you're younger, you don't notice that type of stuff and realize how other people feel. I think Lipscomb's really helped me just mature into a man and become more Christian-like."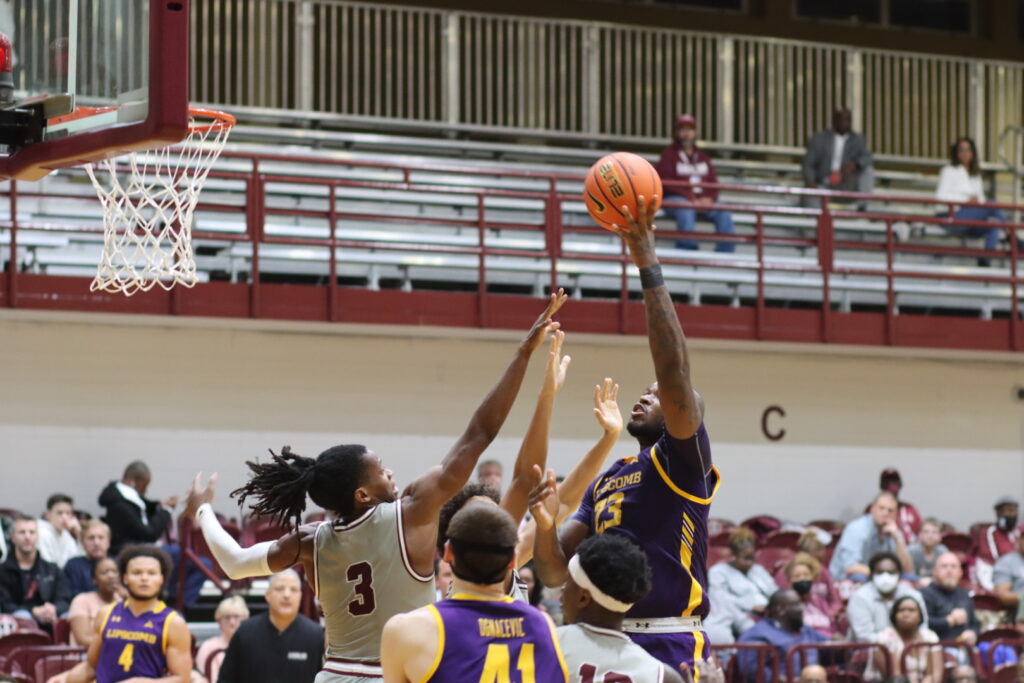 Looking forward to Senior Night
In his career with Lipscomb, Ahsan Asadullah has played in 142 games. As he adds to this list, he will, at the very least, have one more at Allen Arena, the home floor where hundreds of students and fans have watched him develop over the past six years, supporting him and the program throughout his journey.
"It's surreal," Asadullah stated when thinking about senior night. "It's just hard to think about sometimes. I remember coming in as a freshman and thinking, "Oh, I've got a while until my last year, and then you look up, and you're in your last year playing on senior night, and then you kind of just reminisce about everything."
"I just would like to say thank you to all of our fans who've shown me support and shown us support all season and all of the years I've been here," Asadullah said. "We notice everything, and we really appreciate all of the love".
Asadullah and fellow graduate senior Matt Schner will be honored in a pre-game ceremony before the tip-off of Saturday night's game. Following the festivities, the Bisons will take on the Jacksonville Dolphins, with tip-off scheduled for 7:00 PM CT.
Coverage of the game will be on Herd Media's official student-run radio station, The Bison.