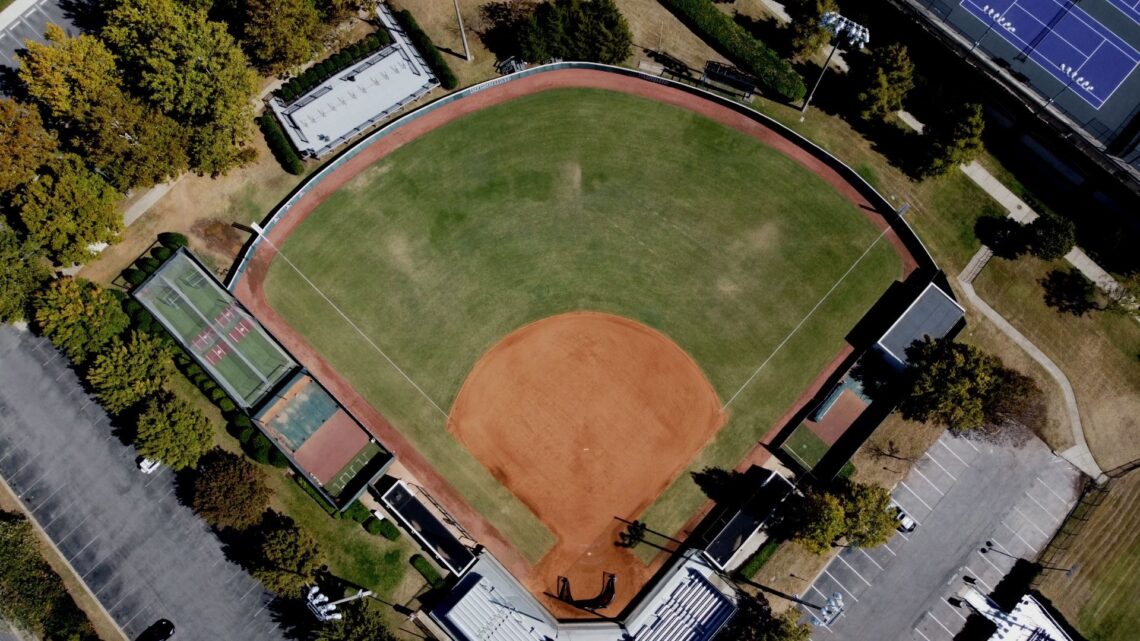 Ken Dugan Field and Draper Diamond Field are ready
The groundskeepers view.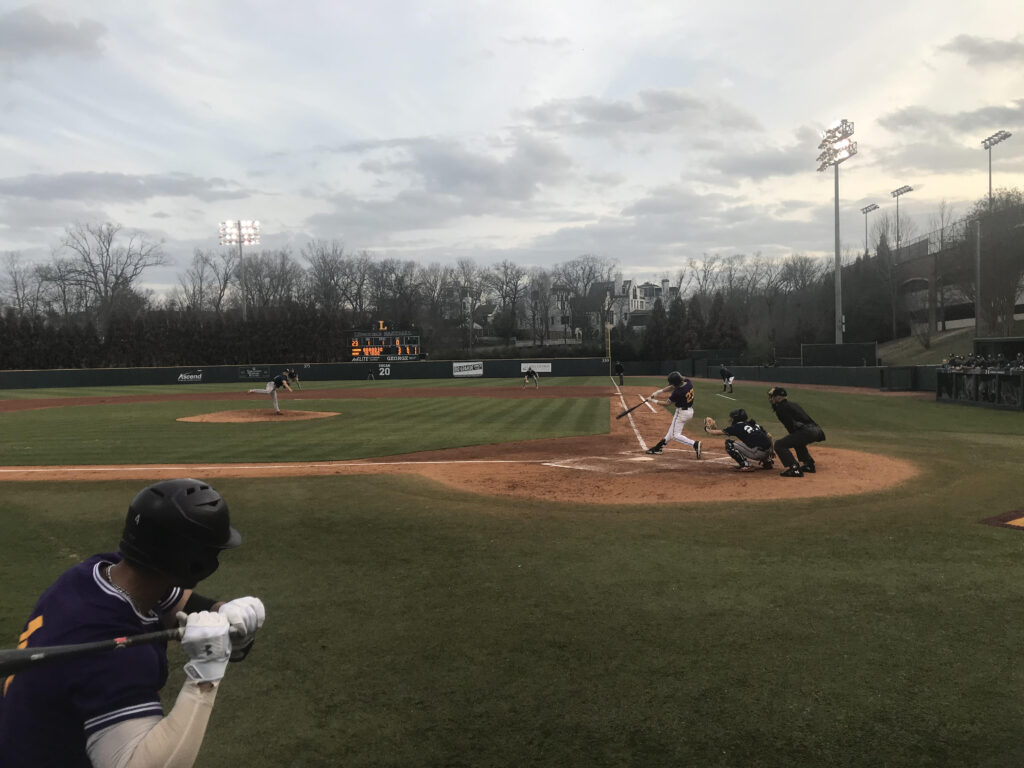 ---
Both the Lipscomb Baseball team and the Lipscomb Softball teams are full swing into their seasons. The baseball team currently sits with a 5-11 record and the Softball team sits with a record of 8-12.
The Lipscomb Baseball team had their Opening Weekend against the Notre Dame Fighting Irish two weeks ago where they took two out of three against them. The Lady Bisons have been on the road for the past few weeks and finally have their home opener today, against the Providence Friars.
On the Bison's Baseball Opening Day the weather was not kind to us. It was a raw, overcast day with occasional flurries. I wanted to know if Ken Dugan Field and Draper Diamond were ready for the new seasons that are upon us and what goes into a normal week of upkeep?
Both Ken Dugan Field and Draper Diamond have natural grass and a halo of artificial turf around home plate. These halos of turf come in handy to stop wear and tear on the field and they do not affect play a lot. The halos of turf around home plate actually gives the team places to do bunt and small ball drills during a rainy day.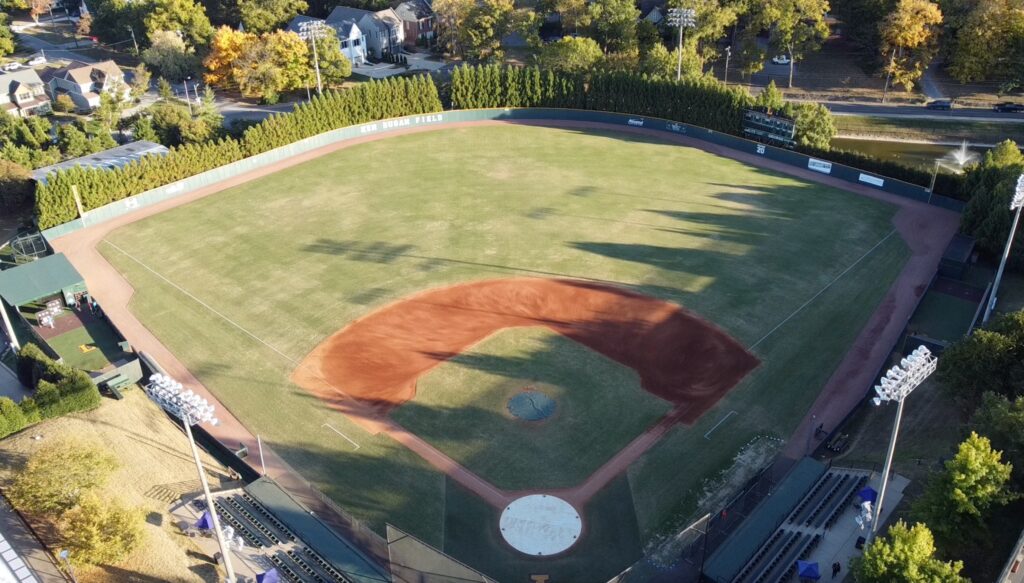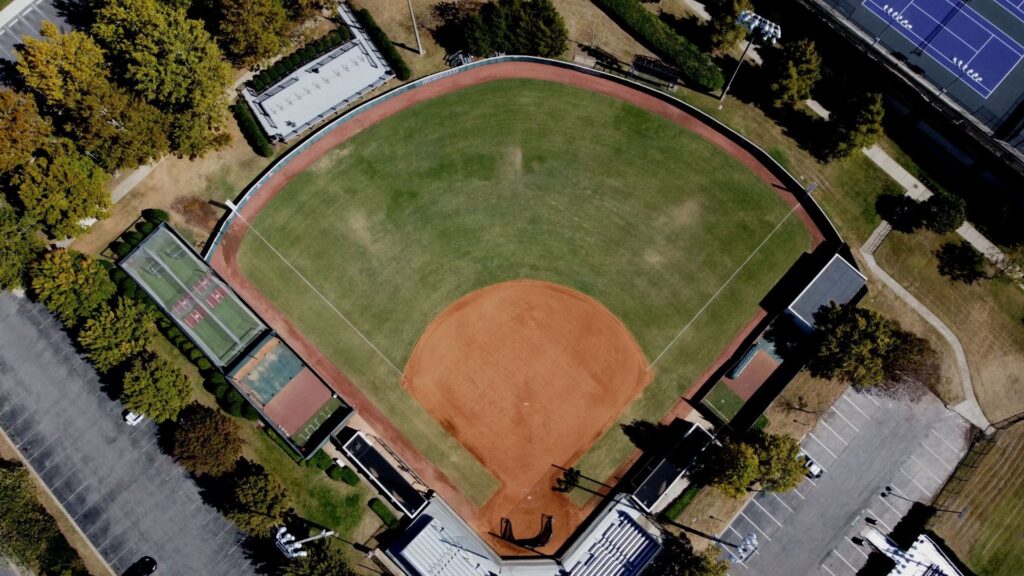 Normal Day for Groundskeeping
Colby Ralls is one of the groundskeepers at Lipscomb in charge of taking care of Ken Dugan Field, Draper Diamond and the Lipscomb Soccer Complex. He has been working full time at Lipscomb since 2017. Before that he did some game-day prep for baseball in previous seasons. A normal day as Ralls puts it, "everyday is a new day out here, it always depends on what field is being played on that week and what time of year it is." He continues with "On a game day we are focusing on mowing it and getting whatever preparations are required, as far as dirt work, grass work. Non-game days prepping the fields for practice and addressing the other fields that may need attention."
The Mowing Process
As the sun stays in the sky for longer and the weather gets warmer, Ralls says that grass grows to the point that the groundskeepers have to cut the grass three times a week. Typically on Monday, Wednesday and Friday, but when there is a home game they will mow on those days too. Keeping a consistent length of the grass, for a consistent ball roll and ball speed.
Contact
It was interesting to hear about a side of the game we may take for granted. There are volunteer opportunities for anyone who wants to learn more. If you would want to join the groundskeeping team contact Bryan Engle at (615) 966-5990 and btengle@lipscomb.edu.
What's next for the Bisons?
The Lady Bisons host Bellarmine at Draper Diamond in a two-day weekend series starting on Mar. 18.
The Men's Baseball team will host Jacksonville at Ken Dugan Field in a three-day weekend series against Jacksonville starting on Mar. 17.