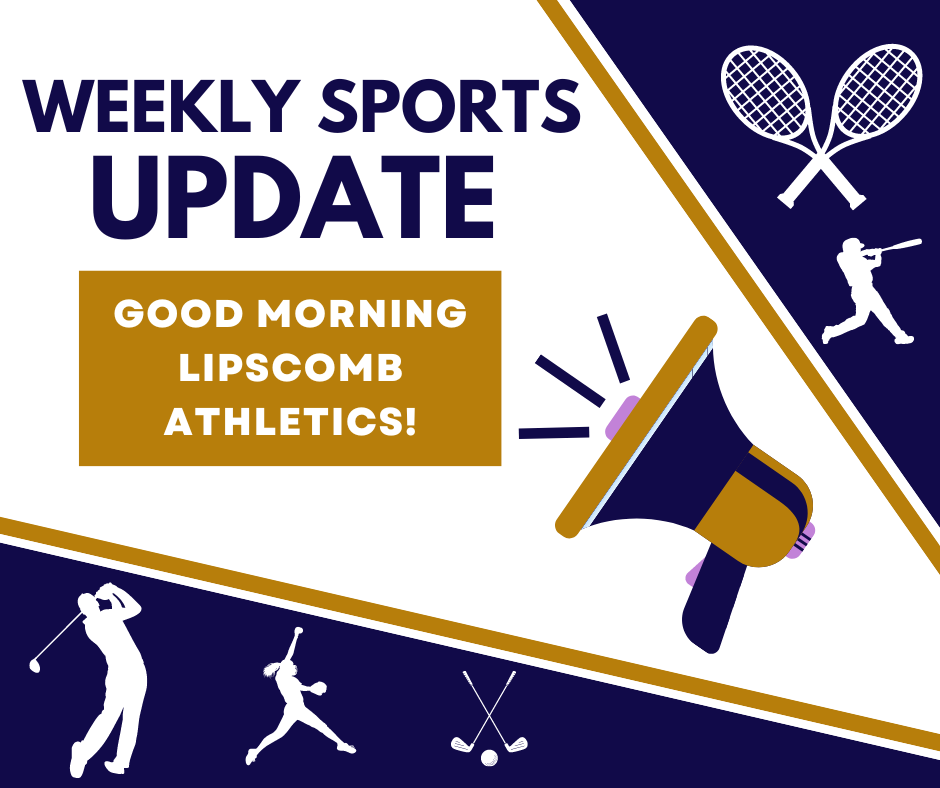 Good Morning Lipscomb Athletics! – Weekly Sports Update.
Even though its Spring Break at Lipscomb, the athletes have still been working hard. Check out our Instagram for a video update from Brady Yingst, Kylie Kissler and Micah Barkley.
This week in Baseball: Our bisons lost 0-3 to Mississppi State in their weekend series. On Tuesday they traveled the Knoxville to play the University of Tennessee Volunteers, they took a tough 0-10 loss but will be back home this weekend hosting at Ken Dugan Field a three-day series against Jacksonville.
Softball has been busy… last weekend they went 1-4 against Akron, Evansville and Indiana in the Lady Bison Classic. On Wednesday they faced off against Green Bay and Eastern Illinois, winning both games 3-1. This weekend they will host at Draper Diamond a two-day series against Bellarmine.
Mens Tennis played Northern Kentucky and Eastern Kentucky this past weekend, splitting even with a loss from Northern Kentucky and a win over Eastern Kentucky. This weekend they will host at Huston-Marsh-Griffith Tennis Center on Saturday against Butler and Sunday against Liberty.
Women's Tennis won Battle of the Boulevard over Belmont last Friday with an astounding 4-0 shut out. They traveled to Eastern Kentucky on Sunday and brought home a 5-2 win. They beat TSU 6-1 at Huston-Marsh-Griffith Tennis Center on Wednesday. This Sunday they will host Liberty at 10:00am.
Men's Golf traveled to Tallahassee, FL to play in the Seminole Intercollegiate meet on Monday and Tuesday and placed 9th/15.
Women's Golf went to Las Vegas, NV to participate in the Jack Rabbit Invitational on Monday and Tuesday. After a long plane ride there and back, they placed 2nd/14.
To stay updated on all things Lipscomb sports, check our website and Instagram every Friday for a weekly update!