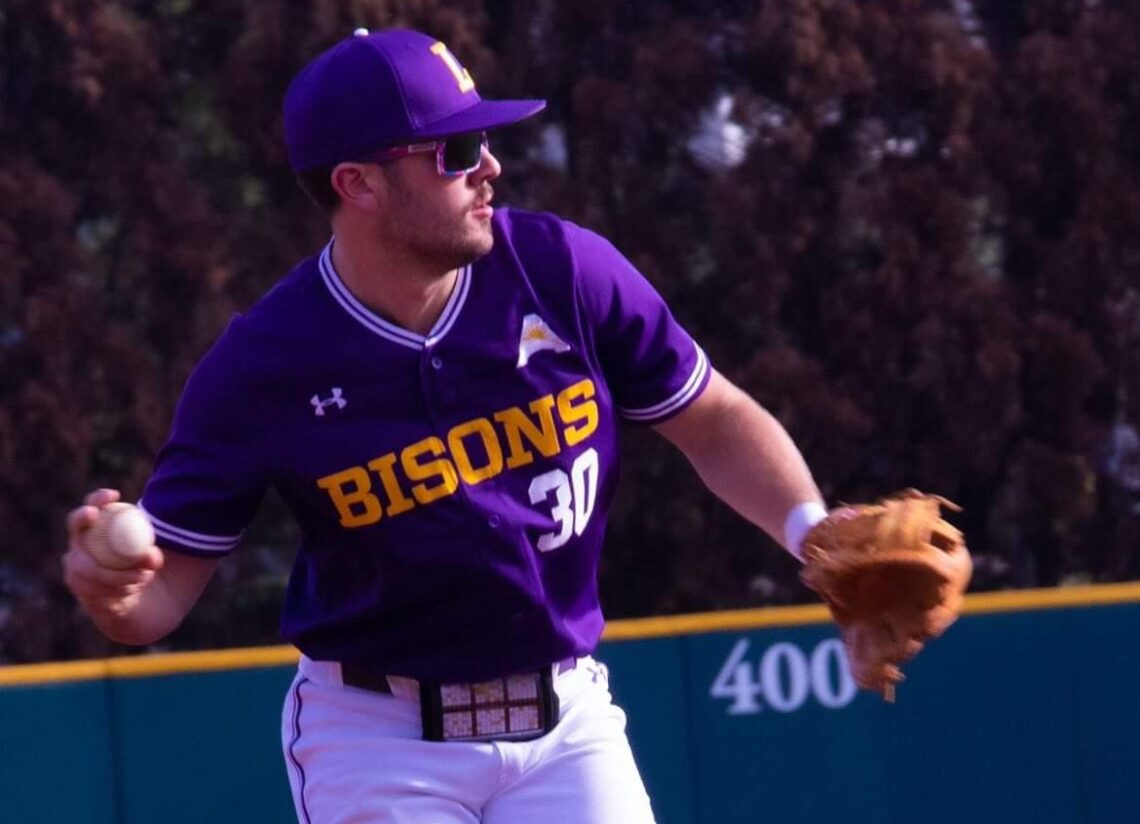 Bisons' Trace Willhoite earns national recognition for 2023 after strong season in 2022
Hitting a baseball is a refined skill. It's a skill that takes a mix of power, awareness, hand-eye coordination, and plate vision. For some, all of these attributes mix perfectly and with enough dedication and hard work can mold into a skill that can subsequently mold into a potential career.
This is no different at the collegiate level, and there aren't many better examples than Lipscomb's Trace Willhoite. Willhoite, a sophomore third-baseman from Georgetown, Kentucky, was recently named to the watchlist for the 2023 Bobby Bragan Collegiate Slugger Award. Introduced in 2017, the award is presented to a Division I player that exemplifies high-quality performance [specifically hitting], academic performance, and integrity.
How he found out about the honor
"I just found out from the Lipscomb Twitter account putting it out," Willhoite said when asked about how he first found out about the announcement. "I was sitting in class and they put it out and I was like 'wow that's a pretty cool nomination'. It was pretty surprising but I'm just trying to do everything that I can do to help us win each game. So if that ends up being something that happens then it will just end up being because people around me help me get to that point to being able to do things at the plate that help the team win."
A seamless transition from junior college to Division I
In 2022, Willhoite tallied some of the best batting stats of his young college career, putting up a .249 batting average, 17 home runs, and 42 runs batted in. Most of Willhoite's numbers took a nice jump when compared to his lone junior college season, where he hit at a slightly better .303 batting average, but with 5 home runs and 27 runs batted in for Northwest Florida State College in Niceville, Florida. Willhoite made a seamless transition to the Division I level and he was able to make an impact for his team on the scoreboard despite an increased level of competition.
"I think when I was in junior college I hit a lot of doubles, and I think getting here and working with our training staff and strength conditioning, as well as with Coach Wyse [Bisons' assistant coach Adam Wyse] as far as mental approach and kind of work on my swing more, helped me take those doubles and make those home runs last year," Willhoite said when asked about his jump in offensive production.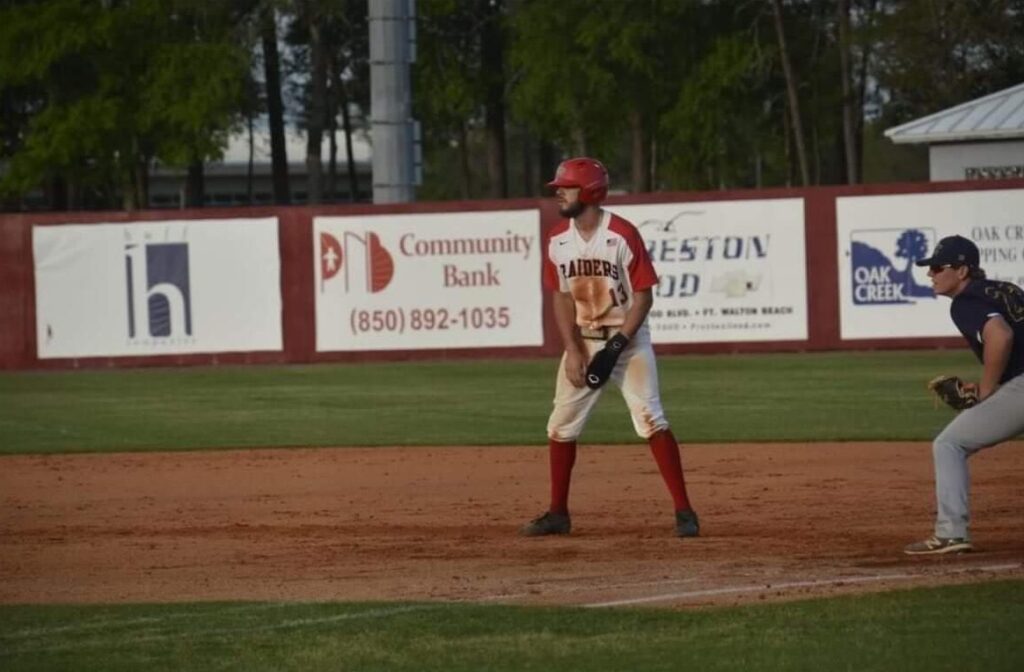 Willhoite's process at the plate
Many batters have a consistent routine and mentality that they go through when going up to the plate and for Willhoite, this is no different. He took us through what his approach is when coming up to bat and what his mentality looks like when stepping into the batter box.
"I'm pretty superstitious and I try to do the same things every time I step in the bat, so I really just try to relax before I get in the box," Willhoite said when asked about his mentality when batting. "…when I'm in the box, I'm trying to get a pitch that I can hit a hundred miles an hour plus every time. So if I get a pitch I can't do that with, I want to try to take that pitch [not swing at it], and if I do get a pitch that I can hit a hundred miles an hour plus and I wanna try to do damage with it."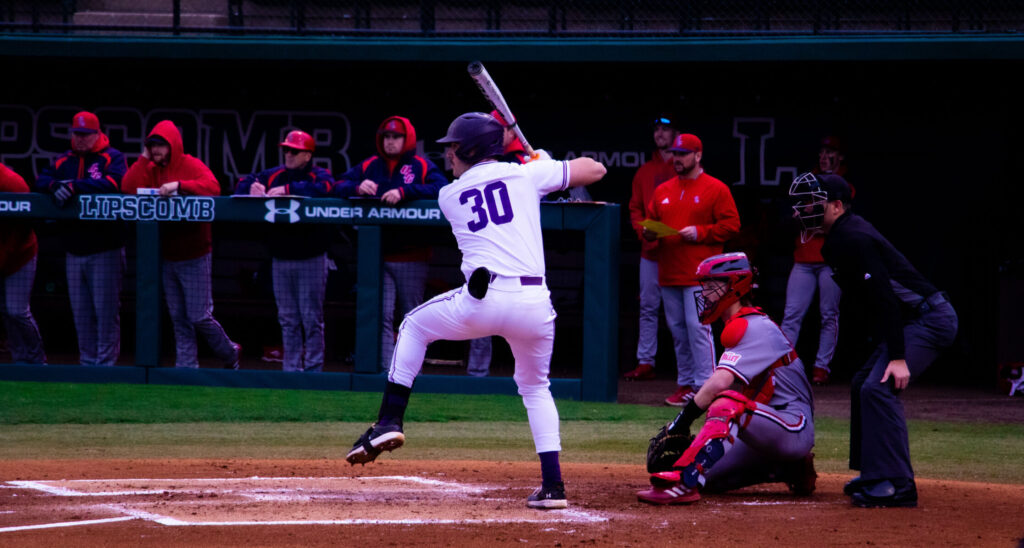 Where he worked to improve for 2023
Despite his great success from last season, Willhoite has still worked valiantly over the past few months to continue to improve his game, with much of that work being focused on improving his strength and pitch selection.
"A big thing that I did over the summer was really get in the weight room," Willhoite said. "I've definitely gotten stronger since last spring, and not only in the weight room but like in the cage. We're really focusing on finding pitches that I can hit hard and really working on swinging at those pitches and taking pitches [not swinging at pitches] that I can't. Last year I had a decent amount of strikeouts, so I'm trying to really get pitches that I can handle and take [not swing at] pitches that aren't in the zone [the strike zone]. So that was a big thing in the fall is not swinging at pitches out of the zone because that really increases the chance of me hitting balls hard when I get pitches that I can handle."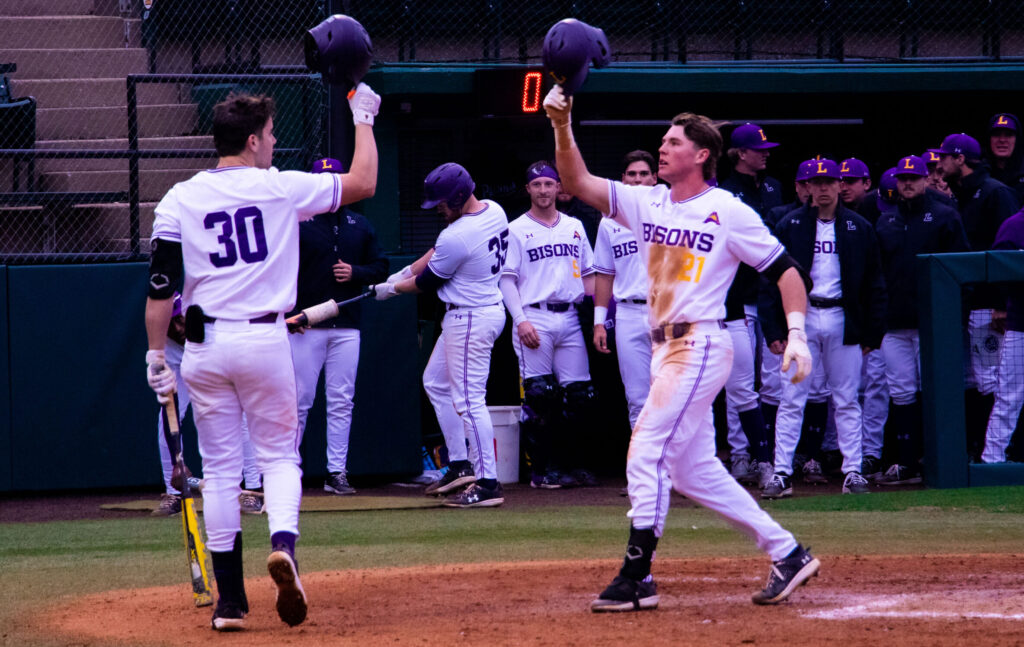 His thoughts on the team this season
When speaking about the team, Willhoite expressed confidence in what he believes the Bisons are capable of this season; stating that not only is this a tight-knit group with a lot of chemistry but that also is a group that knows that they have the people and the abilities to do something special in 2023.
"As far as the team ,this team is really, really close and, I feel like we've really bonded over the past however many months it's been since we got here in August and I think that that's really gonna help us going forward." Willhoite said. "I feel like as a collective group we know what we have here going on here, and we know that it can be something special. I mean, we played 27 innings this weekend [at the time of interviewing] against Notre Dame and we feel we won 26 of those. We let one slip away, but I mean going forward we know we have something special here, and if we execute the way that we should then we can do something really, really cool this season."
Already proving to be watchlist worthy
In the first month of the season, Willhoite has already proven that he will be someone to watch for the Bisons this season. The hard-hitting sophomore has begun the season with a .263 batting average, 4 home runs, and 15 runs batted in, contributing greatly to Lipscomb's hot offensive start to begin the year.
"Yeah it's definitely nice to get going early because I know me and a couple other guys last year struggled the first couple weekends, and it's something that it's hard to kind of get going again after you're struggling," Willhoite said. "…so getting off to that start I think it's really helpful, not only just for me but for the other guys. Showing that 'hey, we might be playing Notre Dame, but we have the skills and we have the capabilities to be able to go out there and compete with anybody that's on the mound.'"
Lipscomb's next home game is scheduled for Mar. 17, when they will host Jacksonville at Duggan Field for a three-day weekend series.