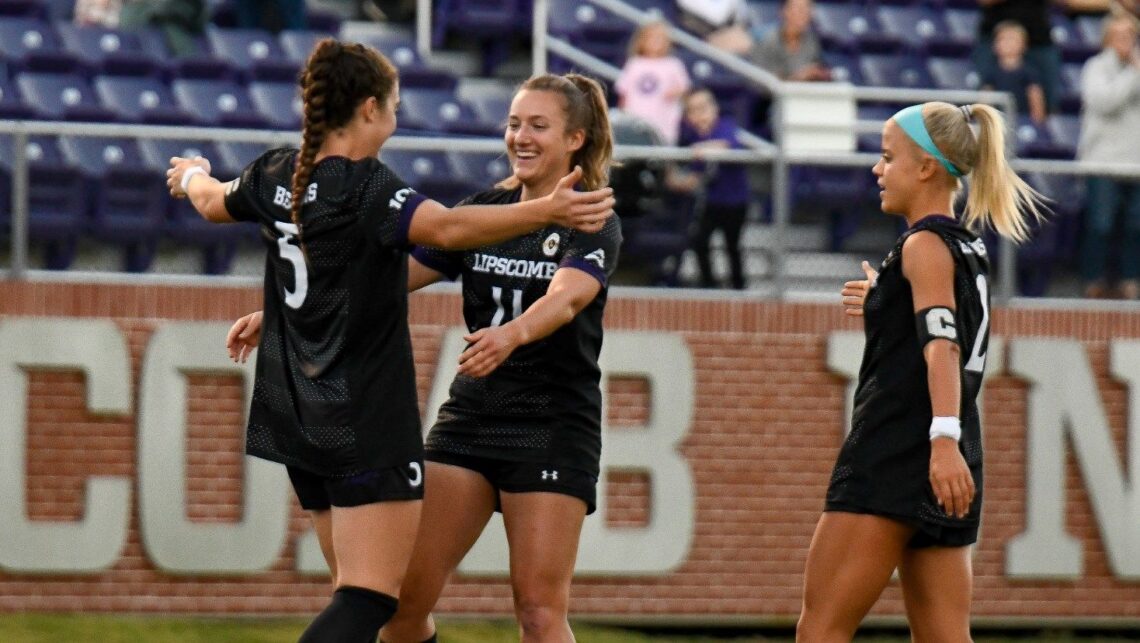 Transfer portal provides plethora of players
For those who follow athletics, the transfer portal has recently become a well-known phrase.
Brought to life in October 2018, the newly-instated NCAA rule allows college athletes to place their name into a "portal" which allows athletes to transfer to a new school and athletics program.
This process of using the portal has become wildly popular to the tune of over 9,000 students entering the portal last year alone, causing a variety of effects on college athletics. On Lipscomb's campus, this is no different.
Many key contributors on Lipscomb's fall sports teams have used the transfer portal to find their way to Lipscomb and represent the Bisons. The road to Nashville for these students have all been different, but the end result is the same.
This offseason, Lipscomb's fall sports teams were to grab some particularly phenomenal athletes. Sophomore outside hitter Cora ter Kuile made her way onto campus to become part of the volleyball program after transferring from San Jose State.
Each soccer team made some great additions as well, with the women's team grabbing sophomore right midfielder Faith Adams from Wake Forest and the men's team picking up junior attacking midfielder Ploutarchos Alonefti out of the University of Charleston (WV).
For each player, the process starts by putting their name in the transfer portal. This can often feel vague and difficult to conceptualize since not many people understand how entering the portal works.
Adams, however, found that the process to leave the ACC's Wake Forest Demon Deacons was easier than expected.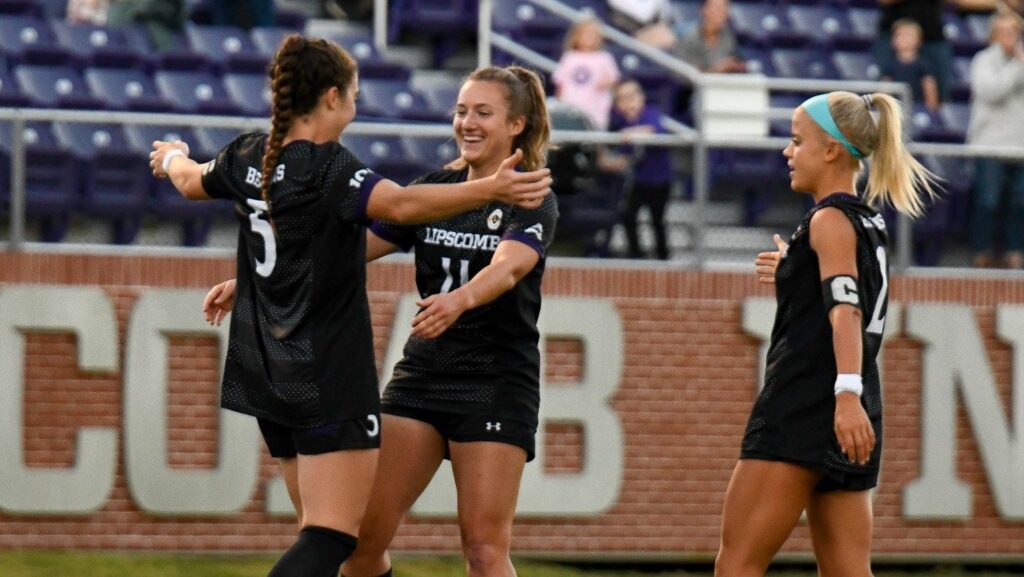 "I went into compliance and signed a paper that said I wanted to transfer," Adams said, "and then [I added my] personal information."
In Adams' case, all she had to do next was wait a few days and let the recruitment process begin.
"It's a mix of you reaching out to the schools you're interested in and schools you may have not heard of reaching out to you and seeing if you're interested," Adams said.
Lipscomb was a school she was already interested in, leading to her reaching out to head coach Kevin O'Brien and showing interest. A two-year veteran of Charlotte Eagles, a member of the Women's Premier Soccer League in her hometown of Charlotte, North Carolina, Adams had a connection with Lipscomb's coaching staff after her time with the faith-based club.
"I play on a summer team every year which is a lot like Lipscomb, ministry based sports. All of our coaching staff at Lipscomb played on the same summer team I did, the Charlotte Eagles, so that was a conversation starter," said Adams.
Once arriving on campus, Adams knew Lipscomb is where she wanted to be. This led her to leave Wake Forest University and become a Bison in 2022.
Unlike Adams, Alonefti started his collegiate career at an NCAA Division II school, the University of Charleston in West Virginia. After achieving high levels of success in the Mountain State, Alonefti relished the challenge of moving his way up to Division I.
Before even attending college, Alonefti lived in his home country of Cyprus. A Greek-speaking island nation located near Turkey, Syria, and Egypt, Cyprus mandates nearly all its citizens to serve in the military for 14 months.
Thus, Alonefti found himself there for 14 extra months before coming to the United States to play soccer. He was required to serve in the Cypriot Army on the border before playing at the University of Charleston, a fate befalling all young men in Cyprus before continuing the rest of their lives.
Despite the requirement to serve, soccer remained a dedicated part of Alonefti's life.
"I was able to request training time for two or three hours a day, and then I had to go back [to the station]," Alonefti explained.
Once he arrived in the United States, he began his collegiate career later than most athletes, but was able to accomplish a lot. He won a NCAA National Championship in Division II, but still had his mind on moving up. Just like Adams, he reached out to Lipscomb directly.
"I wanted to challenge myself and try something new and see if there is a difference and how big of a difference it is to go from [Division] II to [Division] I," Alonefti said. "I also did not want to go to just a school, I wanted to go to a [Division] I school that's going to compete and try to win trophies, and I found the right one."
Alonefti's biggest concern was about the placement of where he would play next. When searching for a school, he felt Lipscomb was the right one.
"I talked with both our coaches and I saw what they wanted to achieve with the team. I saw that they had some success before [I] came here so I thought it would be a good fit."
When it came to Adams and Alonefti, they wanted Lipscomb and Lipscomb wanted them. The process which brought them to Green Hills wasn't exactly as clear-cut for Cora ter Kuile, though.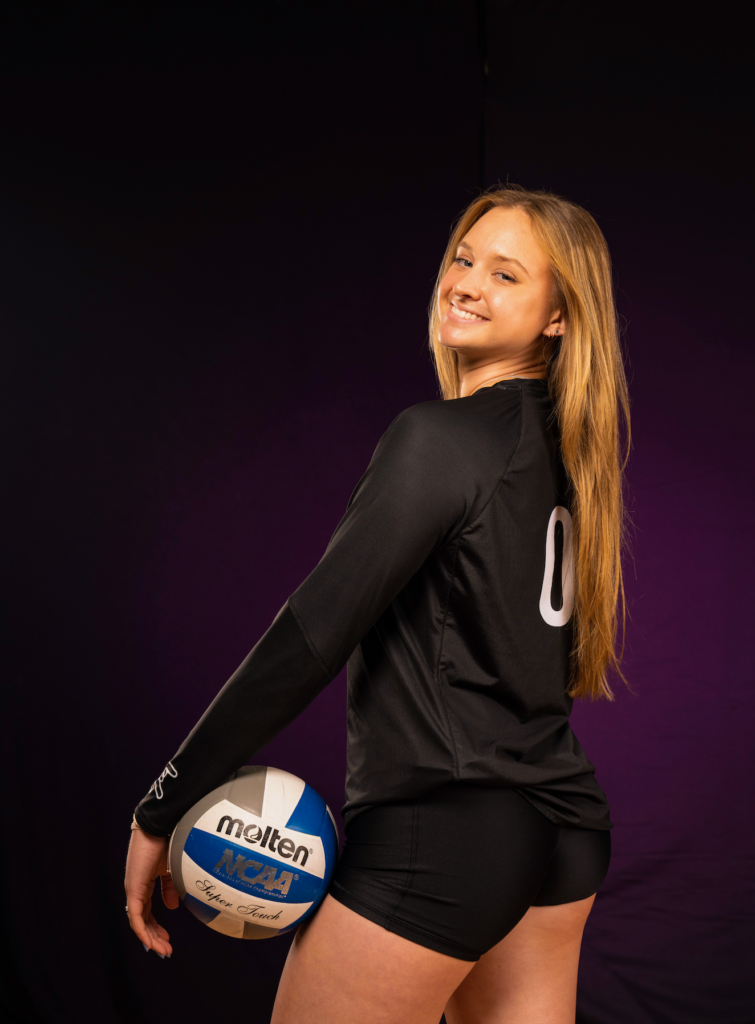 After transferring from the San Jose State Spartans in California, ter Kuile would head to Nashville to figure out her next step. She took the long trip from California to Tennessee, but it wasn't initially to see the Purple and Gold.
Lipscomb was initially not on her radar at all; in fact, she came here to visit the school down the boulevard, Belmont University.
"Originally, I was not here for a visit, I came for a visit at Belmont," ter Kuile said. But after head volleyball coach Brandon Rosenthal reached out, she decided to take a visit to campus.
"It drew me in because of the atmosphere. The coaching staff is really what did it. I immediately clicked with Brandon, Brittany, and Rachel. I love them all so much… These people truly care about me and are going to be there for me."
Despite not being the one to reach out to Lipscomb, Cora ter Kuile committed for a similar reason to that of Adams and Alonefti: the culture.
No matter the sport, one of Lipscomb's unique characteristics as an athletics program is the great cultures that have been created. All three athletes saw that aspect of the Bisons' program and wanted to be a part of that.
With Lipscomb being a relatively small school compared to other Division I programs, the people on campus play a large role in shaping the community.
They provide one these athletes want to be a part of, on and off the field or court.
"We are having fun, the boys are fun and we're having fun during the games," Alonefti said.
It must be a common theme within the soccer program, as Adams feels the same about her team.
"I just fell in love with the campus, and I love the coaches and love the girls," Adams said. The community was also a big factor in her commitment as well.
"Wake Forest is also a small school, but I feel like the community is so much tighter here," Adams said. "Even though the sizes are comparable and they are both smaller campuses, this feels like everyone is friends here and it's such a tight knit community."
Not only was she able to speak on that sense of closeness, but ter Kuile was able to reinstate it.
"Not just the coaches, but the girls and the staff, [including] our trainer and nutritionist, are bought into caring, loving, and wanting to pour into this program more than just volleyball," ter Kuile said.
"It is so much more than beyond volleyball… it is a part of our identity that we're a team, but [another] part of our identity is that we truly love and care about each one of our girls," ter Kuile said.
Despite heading to a new school and the challenges that come with that process, these three have made Lipscomb University their new home.
For these three athletes and many more on campus, the transfer portal has helped them all fall in love with what it means to be a Bison.
All photos courtesy of Lipscomb Athletics