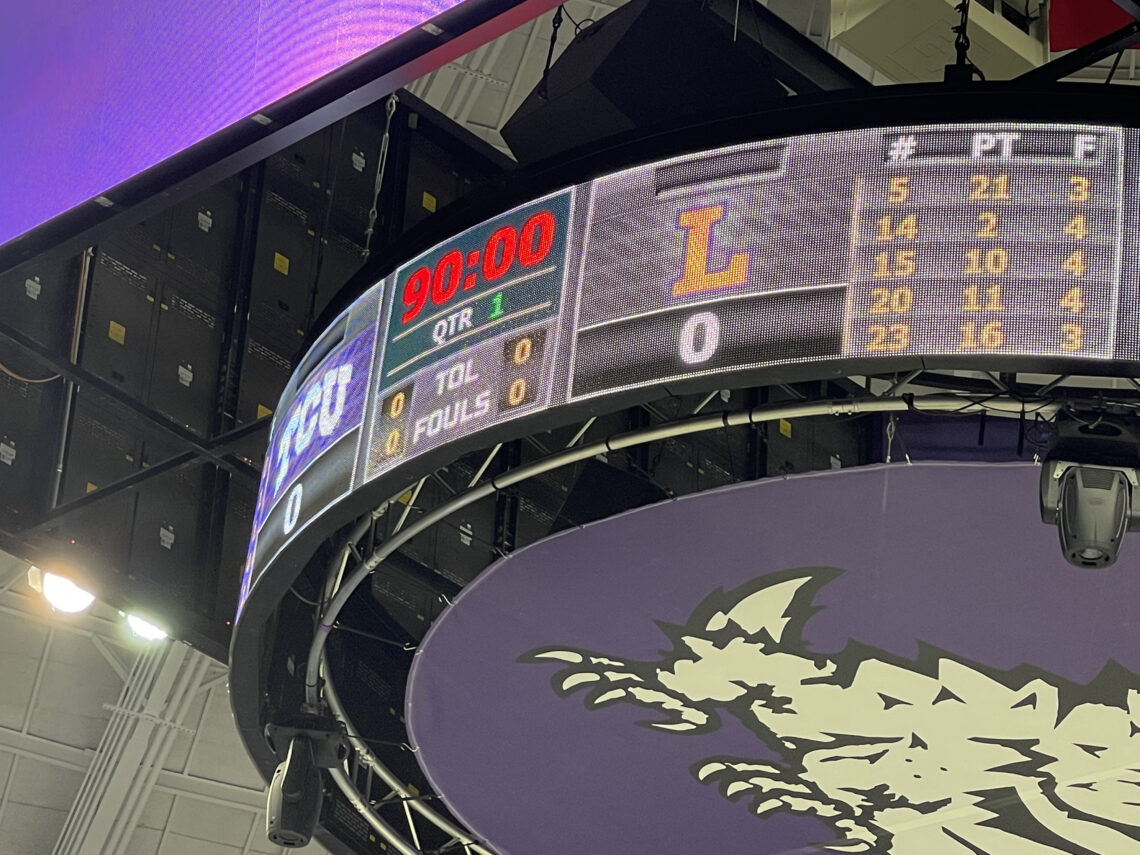 Lipscomb loses tough opener
FORT WORTH, Texas – College basketball is upon us, and the Lipscomb women's basketball team made their season debut Monday in Fort Worth, Texas, against TCU.
In a hard-fought effort against a fierce Horned Frogs team, Lipscomb fell 69-62 to their Big 12 opponents at Schollmaier Arena.
"I think we fought hard, but there is obviously a lot of things we need to improve in practice", senior wing Jalyn Holcomb said.
The Bisons came out strong in the first quarter, with a tenacious effort on the offensive and defensive glass.
In addition, Lipscomb had strong guard play from true freshman point guard Ainhoa Cea, who paced the team in the assist category with eight.
The team would continue to fight for a large portion of the game, even while facing a deficit of above ten points in the fourth quarter.
Senior guard Blythe Pearson had a couple of clutch corner threes to keep it tight, but it was TCU who got the better of Lipscomb in the end.
One particular advantage for the Horned Frogs was their ability to get to the line, which can be attributed to Lipscomb's inability to stay vertical in the paint.
"I think we have to play a little more confident on defense," associate coach Chris Sumski said.
Alongside Pearson, junior Ole Miss transfer Aleah Sorrentino had a strong performances with 21 points, while Holcomb added 16.
Sophomore Knisha Godfrey led TCU to a victory with a game-high 26 points on 4-7 shooting from behind the arc.
Lipscomb will return to action on Thursday when they face Northern Kentucky at 6 p.m. in Highland Heights, Kentucky. Two days later, they will face Wilberforce in the home opener at 2 p.m. in Allen Arena.