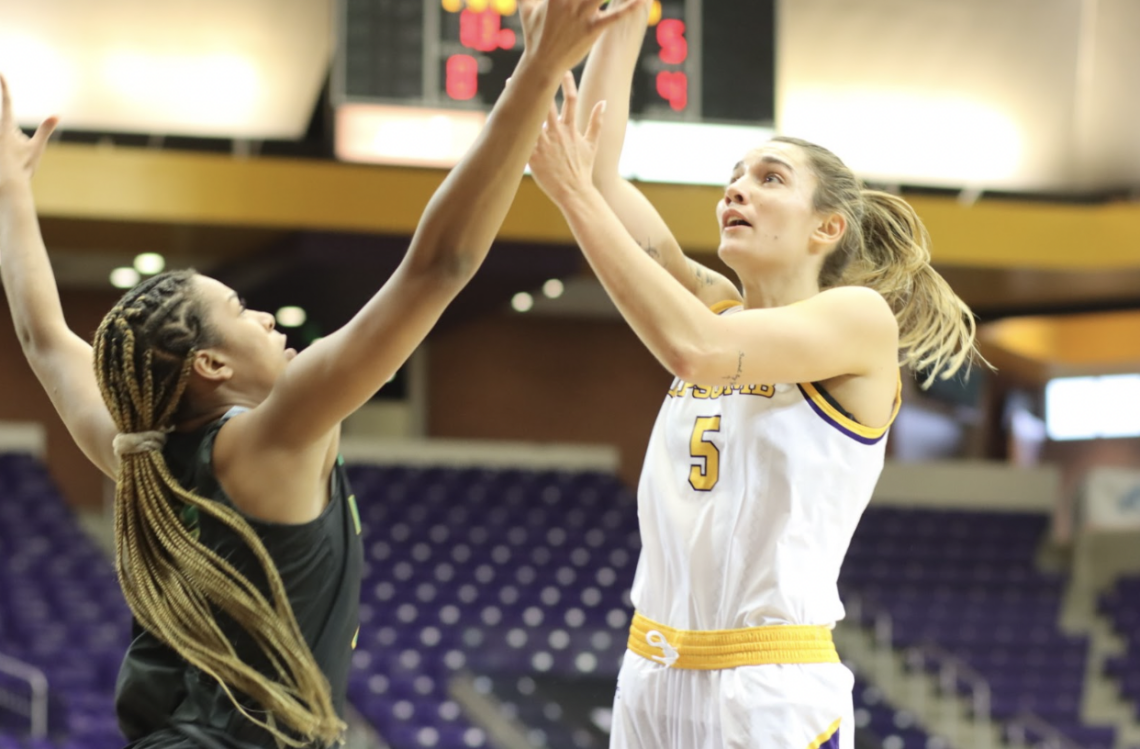 Women's Battle of the Boulevard approaches
With the days counting down to the Women's Basketball Battle of the Boulevard, expectations build on Lipscomb's campus. Last year Lipscomb sadly lost to the Belmont Bruins 67-62, but after the Men's spectacular turnaround and defeat of the Bruins this season on November 14th, there is hope rising on campus.
Lipscomb has not beaten Belmont in Women's Basketball since the 2011 Battle of the Boulevard, but the last two Battles have been close. Belmont won last year 67-62, and the 2019 Battle was a mere one point game, Belmont winning 69-68.
On top of the close last two games, the Women's roster has changed since last year's Battle, with only five players remaining from the past roster. Now, the women's roster boasts four freshman, and two transfer sophomores who will bring new talent to the Battle court. The Bruins may know how some of the girls play, but six of them will be new to the Bruins, adding several cards up the Bisons' sleeve.
Leading the Bison's roster is senior Jalyn Holcomb, who's been on the court 2,388 minutes during her career with the Bisons, and senior Blythe Pearson, who's played 1,603 minutes for Lipscomb so far. Transfer sophomores Aleah Sorrentino and Claira McGowan have also already been racking up minutes on the court for the Bisons, with 210 and 206 minutes so far, respectively.
The Bruins roster is led by junior Tuti Jones, with 2,052 minutes on the court for the Bruins; junior Destinee Wells, with 2044 minutes with the Bruins; and junior Madison Bartley, who's logged 1129 minutes with the Bruins. Belmont's only senior on their roster, Nikki Baird, has 850 minutes on the court in her Belmont career.
This Battle of the Boulevard is sure to be an interesting and fast-paced game. With the Bisons buoyed after the success of the men's basketball phenomenal win against the Bruins less than a month ago, there is perhaps even more hope for this game's outcome than in the past. Tuesday night will tell us – who will be the winners of the Battle? Will Lipscomb walk away victorious in both basketball arenas against their longtime rivals? Or will the Bruins sweep the win away from the Bisons? Come fill the seats of Allen Arena this Tuesday to find out.