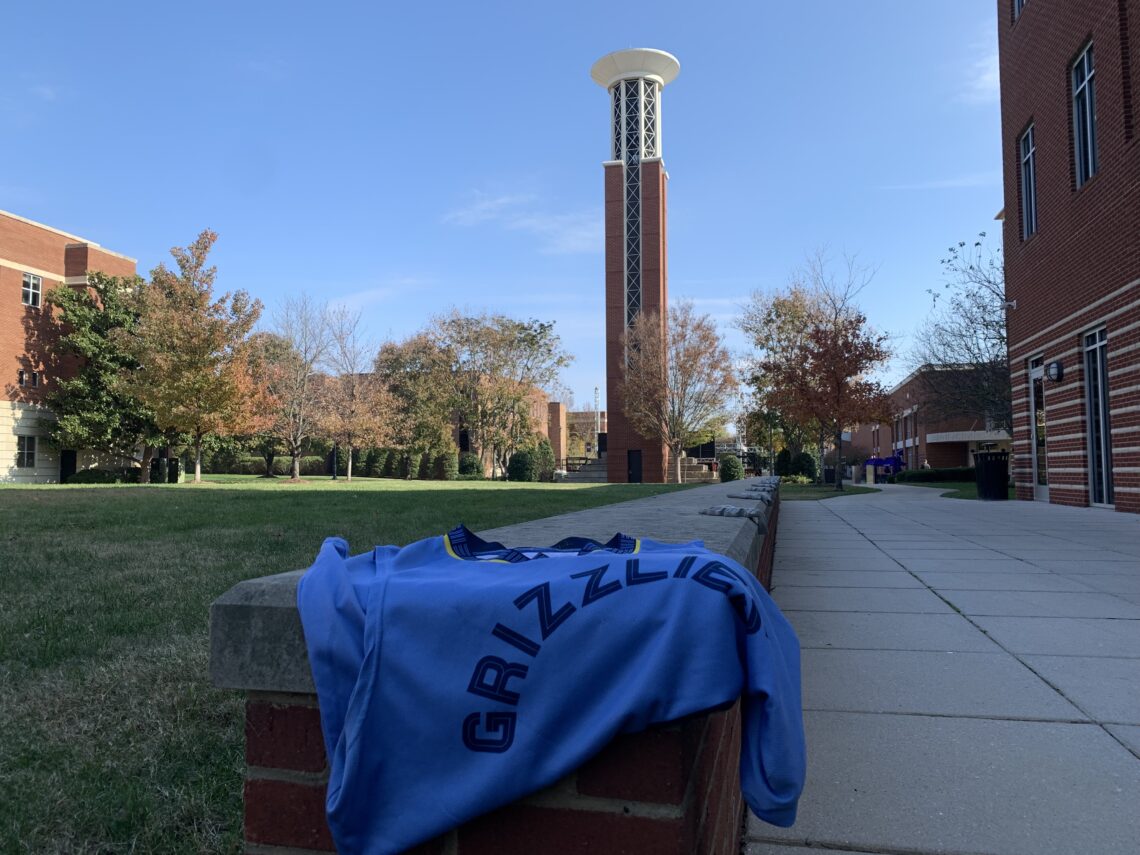 Ja Morant – The Memphis Grizzlies climb to the top
The NBA Western Conference is stacked, but one team has been slowly climbing its way to the top, the Memphis Grizzlies. Over the past month, Memphis has found itself 9-5 and ranked fourth in the Western Conference. 
The Grizzlies are led by NBA all-star Ja Morant. Entering his fourth season with Memphis, Morant has received an All-Star selection, a Rookie-Of-The-Year Award and a Most-Improved-Player Award.
This year, the Murray State graduate is averaging 28.8 points, 7 assists and 6 rebounds in the past 12 games of the 2022-2023 season.
"He has already proved that he is the MVP candidate so far," Lipscomb junior Brandon Bigsby said.
Morant has been putting up MVP candidate numbers for a few seasons now. What must he do to win the league's most prestigious individual award?
Ja Morant must have a consistent Mid-Range
In the 2020-2021 season, Morant shot 42% from mid. The next season was very different, where he shot 26% from mid. The mid-range is a vital piece of a guard's game. Morant has to find some consistency among his mid-range shots if he wants to make the MVP leap in the 2022-2023 season.
Morant has to find the rim early and often
Morant's ability to score in the paint is unlike any guard in the league. He is ranked in the top 10 of the league for points in the paint per game. Surrounding him are 5 spot players like Giannis Antetkumpo, Nikola Jokic and Lebron James. Morant's craft and athleticism make up for his lack of weight and bully-type strength.
Ja's health is at stake
Ja Morant's mentality on the court has put him at a high risk of injury. Last season, he had the worst case of the injury bug in his NBA career so far. Missing a total of 25 games in the regular season. At the time, Morant was ranked 4th in the MVP voting, but an injury late in the season lowered his odds.
If Ja Morant keeps his current numbers up in all three phases of his game, he should finish on top of the MVP voting. If everything goes to plan, Memphis will have a spectacular season. The Grizzlies are full of experienced young talent like Desmond Bane, Zaire Williams and Jaren Jackson Jr. The roster is set up for success; it is just a matter of execution.