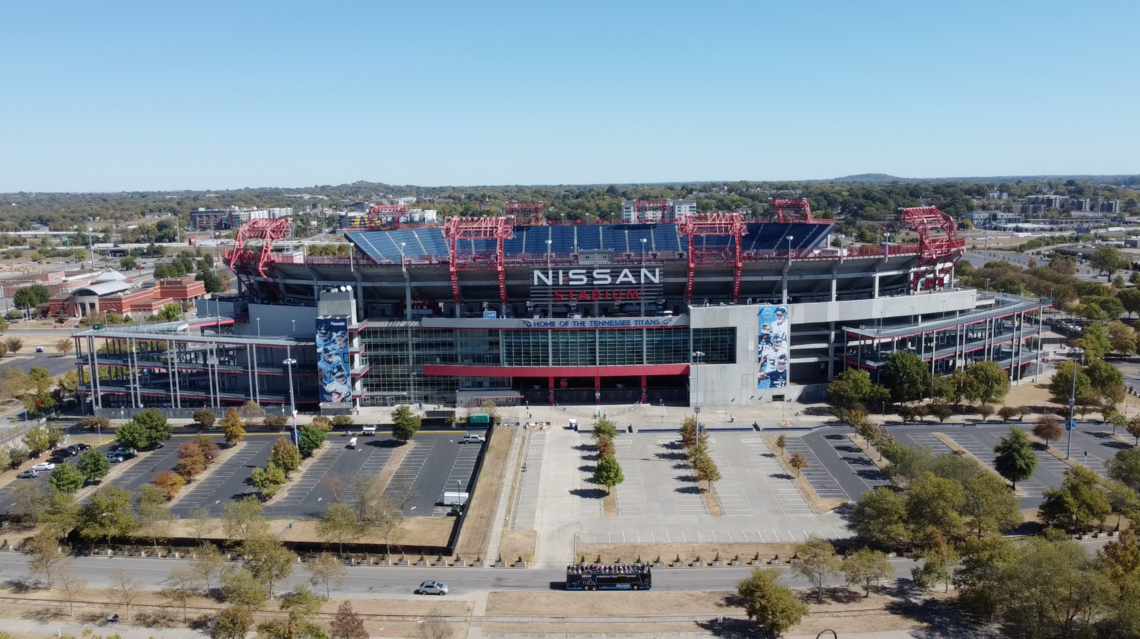 Difficult days–Titans endure a rough September start
Through the month of September, Nashville's NFL franchise, the Tennessee Titans, went 1-2 in their opening three games, a far cry from early-season dominance in recent years.
Most of the newfound struggles they've faced can be found on offense, as the loss of veteran wide receiver AJ Brown is bleeding through.
There are no weapons with shining armor on offense except for All-Pro running back Derrick Henry, creating a weak passing game.
There is hope to be found, however, in rookie wide receivers Kyle Phillips and Treylon Burks. Through 3 games, both combined for 17 receptions for over 200 yards. Phillips and Burks could potentially be on the verge of having breakthrough rookie seasons.
The running game hasn't been stellar, either. Henry had 52 carries for a total of 199 yards, a rate of about four yards per carry. Interestingly, Henry had zero receptions in the first two losses of the season, but pulled in five receptions for 58 yards in the Titans' lone victory.
Tennessee will continue to maximize all of their offensive weapons in the coming weeks, even if it means throwing the ball to Derrick Henry as well as handing it off to him.
Game-by-Game Recap
Game 1: Tennessee Titans 20, New York Giants 21
The Titans were handed a tough Week 1 loss, thanks to a missed game-winning field-goal attempt. The Titans started off very well but quickly plateaued in the second half. They struggled to stop the run, so the Giants outscored the Titans late. New York capped its late-game run with a two-point conversion in the final minutes to secure the win.
Game 2: Buffalo Bills 40, Tennessee Titans 7
The Titans faced another painful loss in their second outing, this time to the Buffalo Bills. The Bills came into this game coming off of an extraordinary win against the defending Super Bowl champs, the Los Angeles Rams. On the other hand, the Titans struggled to find any rhythm.
Game 3: Tennessee Titans 24, Las Vegas Raiders 22
The Titans captured their first win of the season against the Las Vegas Raiders. The Titans began to find some rhythm offensively with a very balanced attack. Derrick Henry was forced to become more than just a runner, but a key receiver in this contest, helping the new roster come together and produce a winning offensive performance.
Many fans find themselves disappointed in the slow start, yet optimistic about the rest of the season. "I'm slightly disappointed [about the start to the season]," Casey Mobley, a junior who describes herself as a casual Titans fan, said. "It definitely could have been better. Hopefully, it will get better as the season goes on."