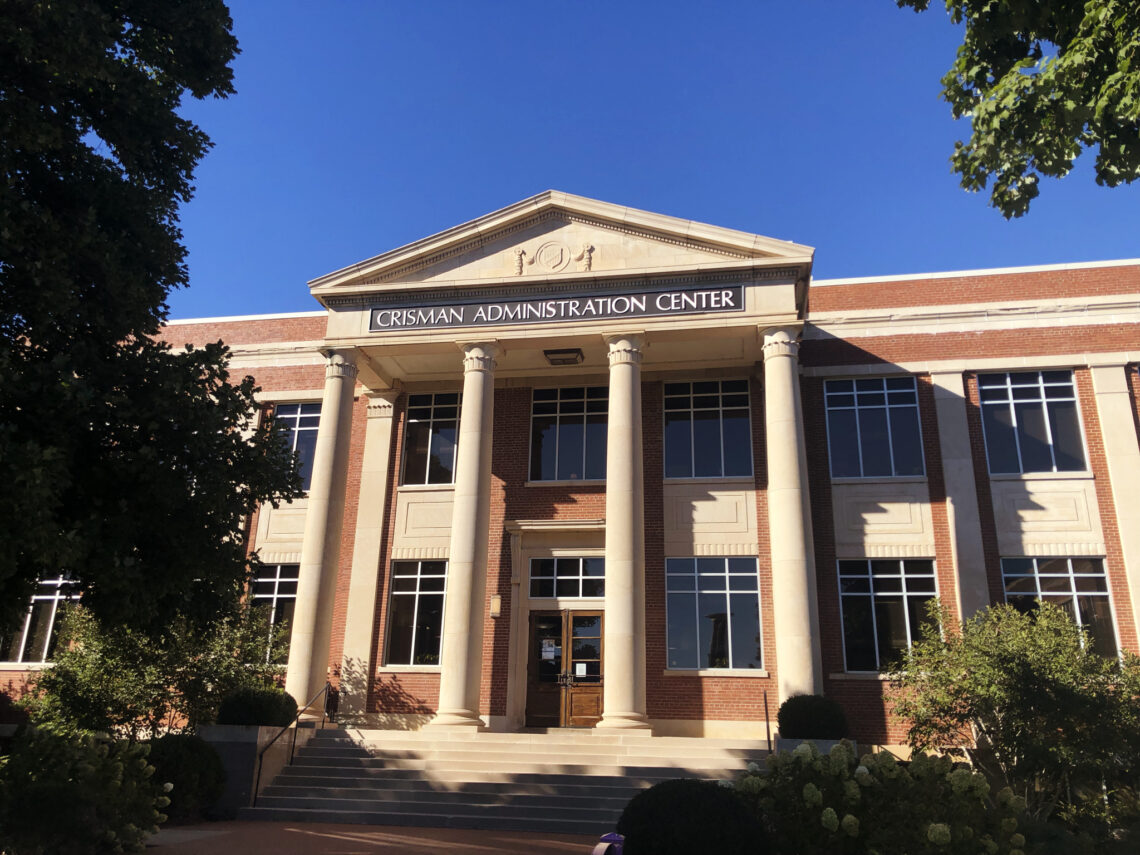 President pioneers hub for student resources
According to Angel Bebout, University Registrar, the registrar's office could be "considered the blood of the body," the body being Lipscomb University.
The same could probably be said about Campus Security, Financial Aid, and the IT office.
From admission to graduation, these offices are with students every step of the way and have the potential to improve their college experience.
In the past several years, many students have had negative experiences when dealing with these offices; this has led to stress, frustration, and uncertainty. 
When finding a solution, President McQueen set the focus on students. Bison One Stop is a hub created to answer students' urgent questions about topics affecting their university education and experience. 
"It goes to show her student-focused priority here at Lipscomb since day one. She has been unrelenting in her ability to listen to students," said Landon Parrish, Special Assistant to the President and Director of Special Projects.
President McQueen was not available for comment at the time of posting this publication.
Located on the main floor of the Crisman Building, Bison One Stop is staffed with carefully selected individuals "cross-trained" to understand the other offices' information. Parrish has helped the initiative grow its legs.
According to Parrish, the hub received 286 students in its first week. 
"We want students to feel like they've got a place where they can go, and when they leave, they're not sent to another office – or sent to do something else," said Parrish. "That issue is taken care of at that moment."
Bison One Stop ties in with President McQueen's strategic plan for the university as a way to "empower and sustain a culture of effectiveness, efficiency, collaboration, and financial strength across our community." 
The initiative debuted to students in spring 2022 as a FAQ page on Lipscomb's website. The idea was to have a resource available 24/7 to answer students' questions.
As of this fall, One Stop has a physical location where students can go to have a conversation to help them find answers. The service hopes to add more areas to its hub including academic advising and campus security.
Ashlee Allison, a senior Public Relations major from Jackson, visited One Stop with the expectation that they wouldn't be able to solve her problem.
Allison works as a tour guide for the admissions office on campus and shared that the Bison One Stop has been added to the tours for incoming students.
"I genuinely expected it to be annoying and complicated, and I'd end up going somewhere else, but they knew all the answers without having to look anything up," said Allison.
While new students will come in with an understanding of the customer service-based tool at their disposal, it still will take time for the other students to adjust to the new normal.
"What I hope is that juniors and seniors, sophomores, the returning students that might have had not as great of an experience with any of those offices will come into the one-stop and just be pleasantly surprised and refreshed," said Parrish.