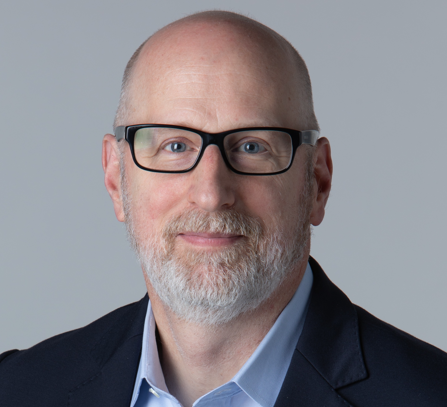 David French appointed visiting professor of public policy at Lipscomb University.
David A. French a New York Times columnist, former constitutional litigator and Iraqi War veteran has been appointed distinguished visiting professor of public policy in Lipscomb University's College of Leadership & Public Service.
French holds an undergraduate degree in political science from Lipscomb and is an opinion columnist for the New York Times. As distinguished visiting professor, French will teach traditional and short-courses as well as support special events and engagements. He will begin his two-year faculty appointment on Sept. 1 while continuing his work with the New York Times.
"David's vast experience in law, politics and the military and his deep faith offers students a unique blend of legal expertise, thoughtful analysis and an extensive understanding of contemporary issues," said Lipscomb President Candice McQueen. "As a university that prepares students for purposeful lives through a rigorous academic experience, it is important to have scholars such as David with his extensive background to enrich this academic landscape."
French said he is looking forward to this opportunity to return to his alma mater.
"Lipscomb played an indispensable role in my spiritual and intellectual growth, and I'm honored by the opportunity to become a member of the community that has given me so much," said French.
Prior to beginning his work with the New York Times in January, French was a senior editor at The Dispatch, which he helped launch, and a contributing writer at The Atlantic. He also served as a senior writer for National Review and as a senior fellow at the National Review Institute. The majority of French's career was devoted to practice law, working in both commercial and constitutional litigation. In 2006, he joined the United States Army Reserve as a judge advocate general. He deployed to Iraq in 2007 and served in Diyala Province, where he was awarded a Bronze Star. During his legal career, he litigated in federal courts and served as a lecturer at Cornell Law School. He is a former president of the Foundation for Individual Rights and Expression. French is also a New York Times bestselling author. His most recent book is "Divided We Fall: America's Secession Threat and How to Restore Our Nation."
French will be on faculty in Lipscomb's College of Leadership & Public Service, which offers programs in law, justice and society; conflict management; leadership and public service; public administration and sustainability among others.
"David brings a unique perspective at the local, state and national levels through his vast experiences that will provide tremendous real-world insight to our students," said Steve Joiner, dean of the college. "This is a significant opportunity not only for our students, but the entire Lipscomb community. I look forward to our work together and the tremendous impact he will have in this role as we prepare the next generation of leaders who will serve Tennessee and beyond."