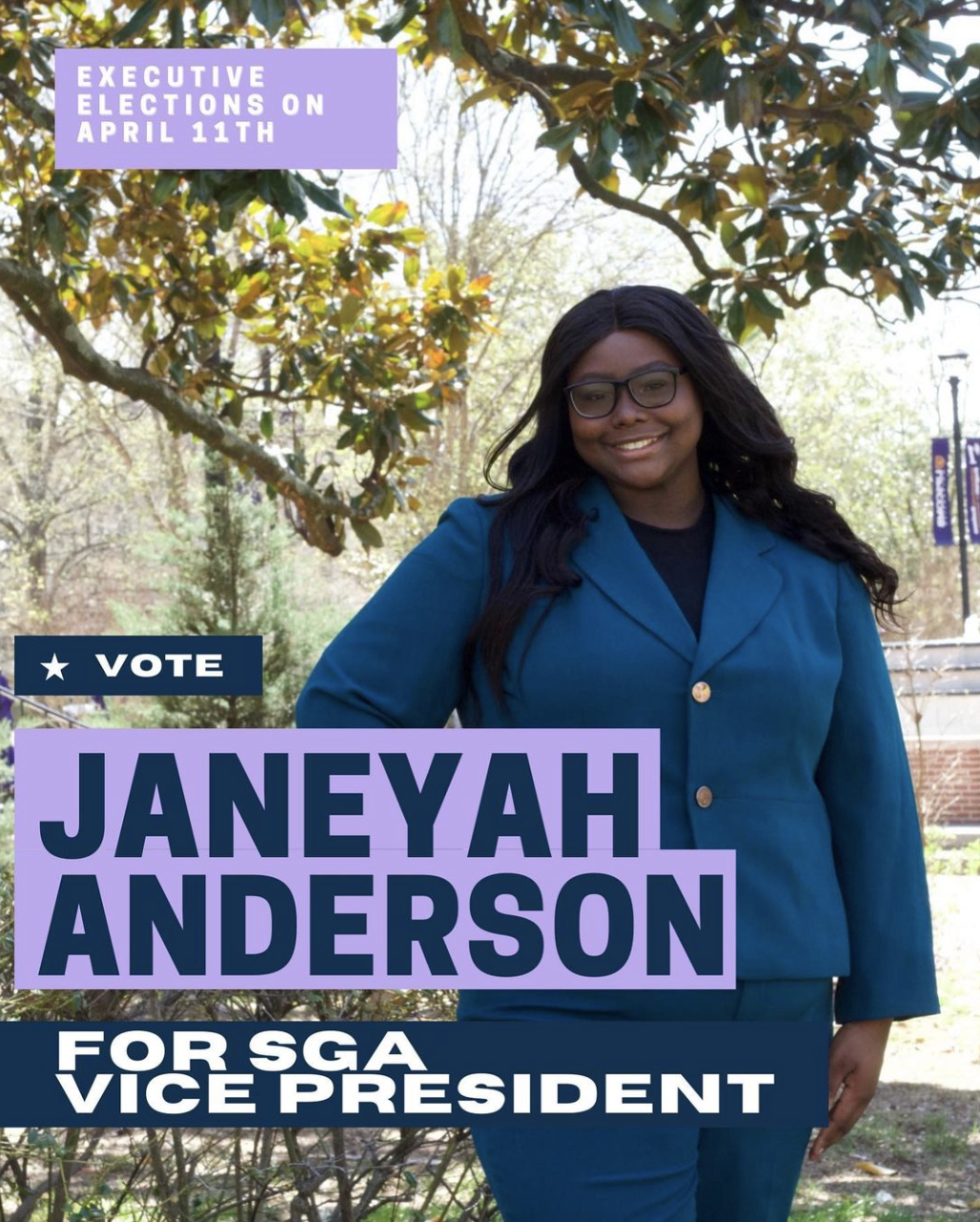 New ideas for a new school year in SGA
Student Government Association elections just wrapped for this semester solidifying the new officers for the 2023-24 school year.
Lipscomb's SGA helps to keep student morale, advocate for concerns of students, and promote academic, social, and spiritual growth with Christian values and principles of the university.
Our new SGA Vice President is Janeyah Anderson, a junior Law, Justice and Society & Urban Development and Policy double major from Hendersonville, TN.
Bringing her passion and ambition into the new school year, she's ready to get things done.
Janeyah's goals include making SGA a more accessible and approachable environment for students.
She wants to do this by incorporating student feedback through an electronic resource for students to submit complaints, ideas, and solutions.
"Our student government will have insight about what the student body wants to see," says Anderson.
"Being in SGA really helps me with leadership skills. SGA is also a bridge between our student body and administrators," Anderson says, "This allows me to make professional connections and establish problem-solving skills."
The impact of being in SGA has potential to not only make a difference on campus, but to form future relationships and opportunity.
"I have always loved leadership, so I saw SGA as an opportunity to better the community around me," Anderson says.
What motivates Janeyah in this role are her mother, the Lord, and seeing students thrive on campus. She dreams of being in law school one day.