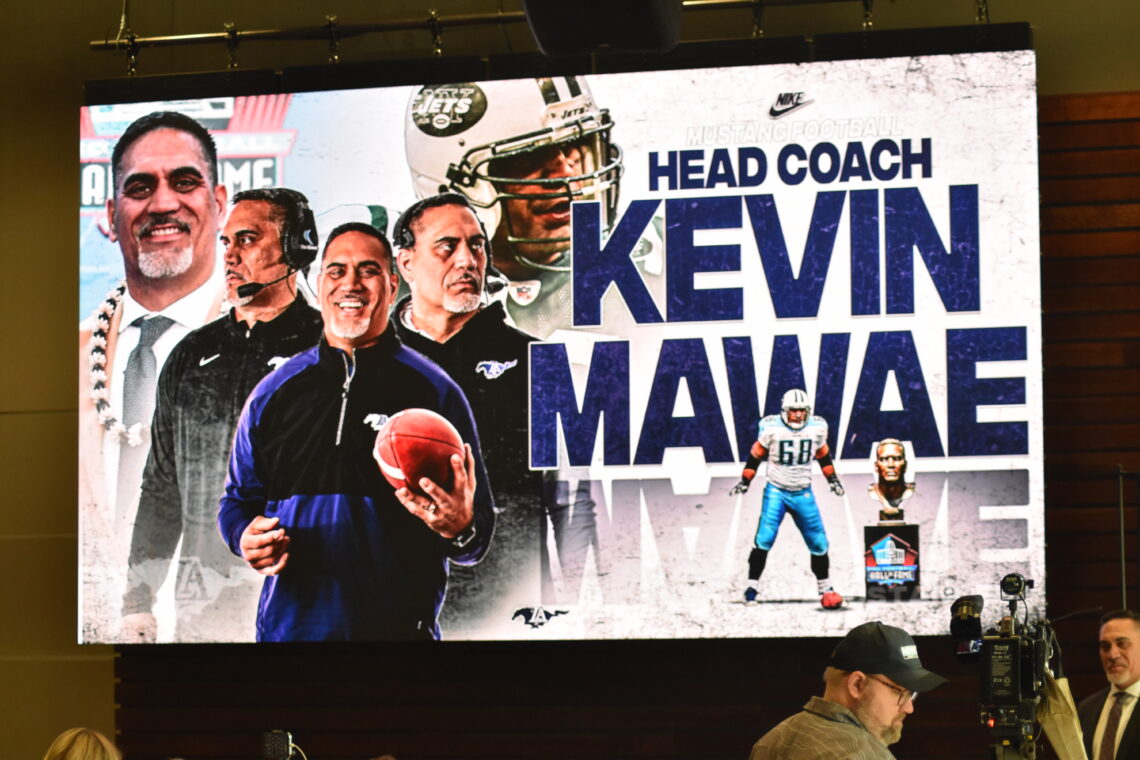 Lipscomb Academy hires Pro Football Hall of Famer Kevin Mawae to be its head coach
Ever since Lipscomb Academy's 42-0 state championship victory over Christ Presbyterian Academy on Dec. 1st, speculation has swirled about who the Mustangs' next head coach would be.
Today, the Lipscomb community finally received the confirmation it had been waiting to see.
Lipscomb Academy officially announced the highly anticipated hiring of Pro Football Hall of Famer Kevin Mawae as the next head coach of the football program.
The announcement comes 55 days after former Mustangs head coach Trent Dilfer accepted an offer from the University of Alabama at Birmingham to become its next head coach.
In Dilfer's four seasons at Lipscomb Academy, the Mustangs compiled a 44-10 record while making three straight state championship appearances in Division II-Class AA, winning in 2021 and 2022.
Newcomer Mawae, 52, spent 16 seasons in the NFL as an offensive lineman, playing in 241 career games with the Seattle Seahawks, New York Jets and Tennessee Titans before retiring in 2009. He was selected to eight Pro Bowls and was named a first-team All-Pro six times during his career. In 2019, he was inducted into the Pro Football Hall of Fame.
"With his background as a successful player at all levels of the game, his passion for investing in the lives of young people and his deep faith, Coach Mawae is a unique fit for Lipscomb Academy and to lead the Mustang football program." Said Lipscomb University President Candice McQueen. "Coach Mawae not only has an enthusiasm and love for pouring into the lives of students through football, he is also committed to serving the community through his philanthropic work, is deeply rooted in his faith and is strongly committed to our mission."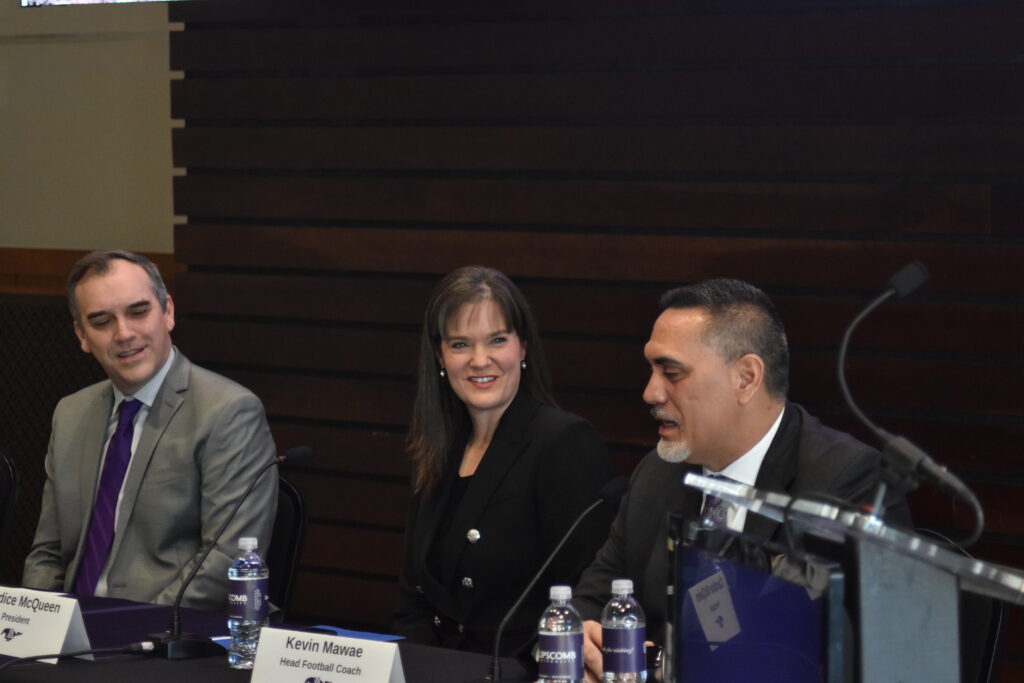 Though Lipscomb Academy will be Mawae's first official head coaching job, it will not be his first leadership position in the sport. Mawae had two terms as president of the NFL Players Association from 2008-2012 and helped guide the NFLPA through the league's lockout in 2011.
"It's always a work in progress." Mawae said when reflecting on his experience. "Hopefully I can instill things that I learned both personally and professionally and instill it into these young people" Mawae told Herd Media.
Mawae began his professional coaching career in 2016 as an assistant offensive line coach with the Chicago Bears, where he spent one season before being hired as an offensive analyst at Arizona State University in 2018.
In 2021 he was picked up by the Indianapolis Colts to be their assistant offensive line coach, a position he held for two seasons before being hired to take the head coaching job at Lipscomb Academy this week.
"I'm here by a lot of prayer." Mawae stated in his introduction. "I'm here because that's where God sent me. Whether it be for me, for Lipscomb Academy, or for the students that I get to coach. It doesn't matter, I know God sets up stages for people, he opens doors and closes them. My prayer has always been and always will be that God will open the doors that I'm supposed to go through and close the ones that I'm not and so he's done that. This is clearly the door that God wanted me to go through for the next step of my journey."
Mawae also made it clear during his introduction about his long-term commitment to Lipscomb Academy, putting any questions to rest about the job being a stepping-stone for another opportunity down the line. "This is my last job, I'm not looking to climb up, I'm not looking to go out. This is my last job whether I get fired, I resign, or I walk away at the end of my contract, I will not work again. I don't need the money, never wanted the money, I want a purpose, and I think this job allows me that."
Mawae's extensive pedigree makes him yet another unique hire for the Mustangs program as he continues the growing trend of hiring former NFL veterans to step into the high school coaching world. Other NFL greats that have taken this path include Kurt Warner, Phillip Rivers, Jason Witten, and more.
With a decorated new coach and the team moving up to Division II-Class AAA competition, it's safe to say that plenty of eyes will be on the Lipscomb Academy Mustangs next season.
The team will hold its first official day of spring practice on Feb. 13th.