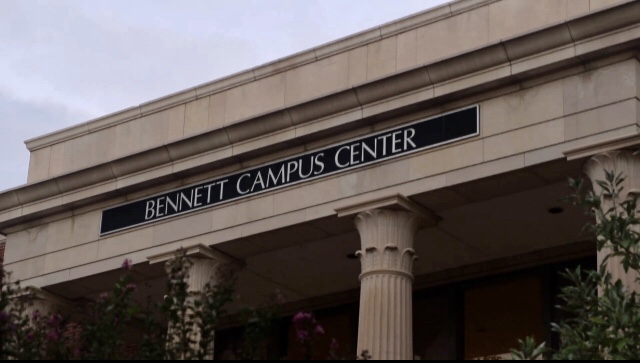 Updated main level of Bennett Campus Center will seat 100 more people
Every college student has their favorite hangout spot, but one place they all go to is the Bennett Campus Center. 
The Bennett Campus Center is central to most of the restaurants and the activities that happen on campus. It is possibly the most used building on campus.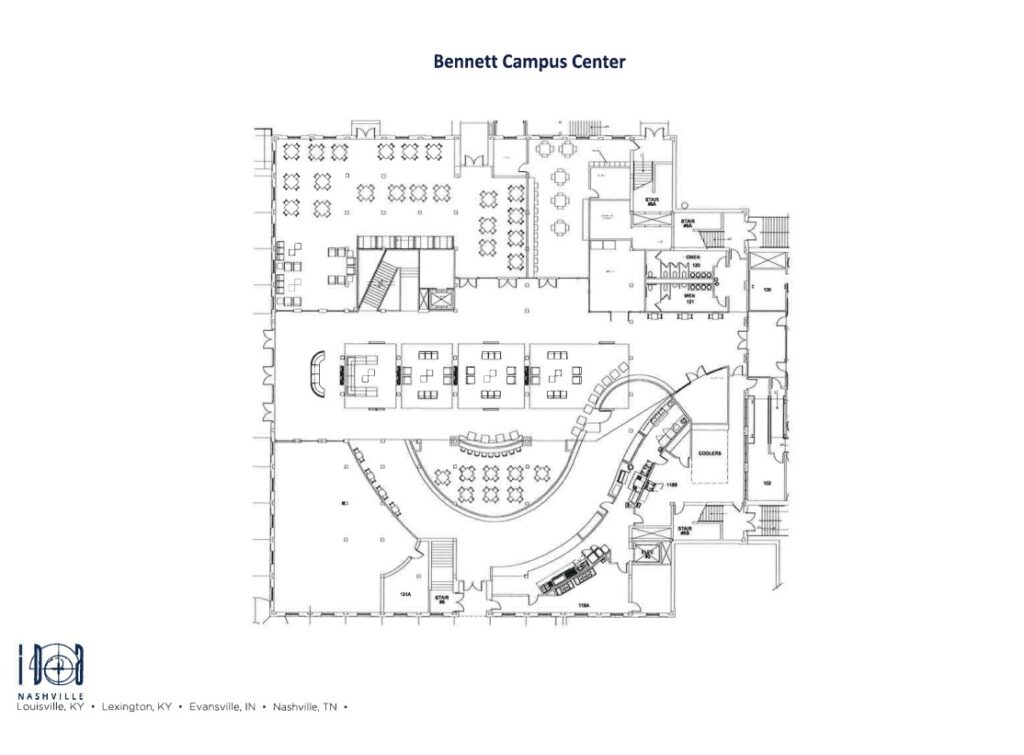 Over the winter break, Campus Construction Services will make an upgrade to Bennett's main level. The project was pushed off till winter break to not interrupt students during the semester.
Their main focus is to add more electrical outlets with USB ports, which are constantly in demand for students and faculty.
Jennifer Overstreet, Director of Space Program and Interior Design says the work is less of a renovation and more of an upgrade.
"Even though it's a small remodel for us, it's going to make a huge impact on the students."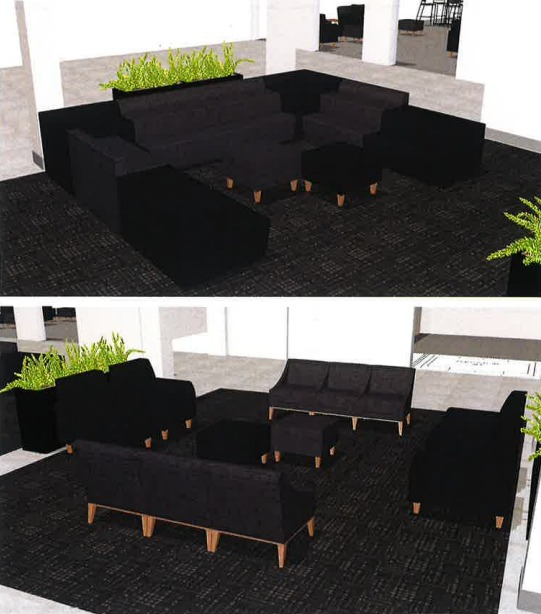 Basic safety functions such as security cameras and sprinkler systems will be swapped for newer models and old lighting will be replaced with LEDs to conserve power. The goal of this refresher is not only to make it aesthetically pleasing but safe and functional for its residents.
"A lot of people think that flooring is one of the biggest things, but you can get your lighting and your ceiling redone."
Beyond updated systems, the main level of Bennett will get new ceiling tiles, new furniture, and new finishes. We're saying goodbye to the outdated maple tones and hello to lighter neutral tones!
Overstreet says the main booths are defining points to the lounge, so they will stay, but everything else will go in favor of opening the space as much as possible.
The light refresh will allow Campus Construction Services to add 100 more seats to the main level.
"We thought it would be really nice, going away seeing the old and coming back and having a refresh and really being able to see the impact."
When students and faculty return to campus, they'll have a new space to enjoy.