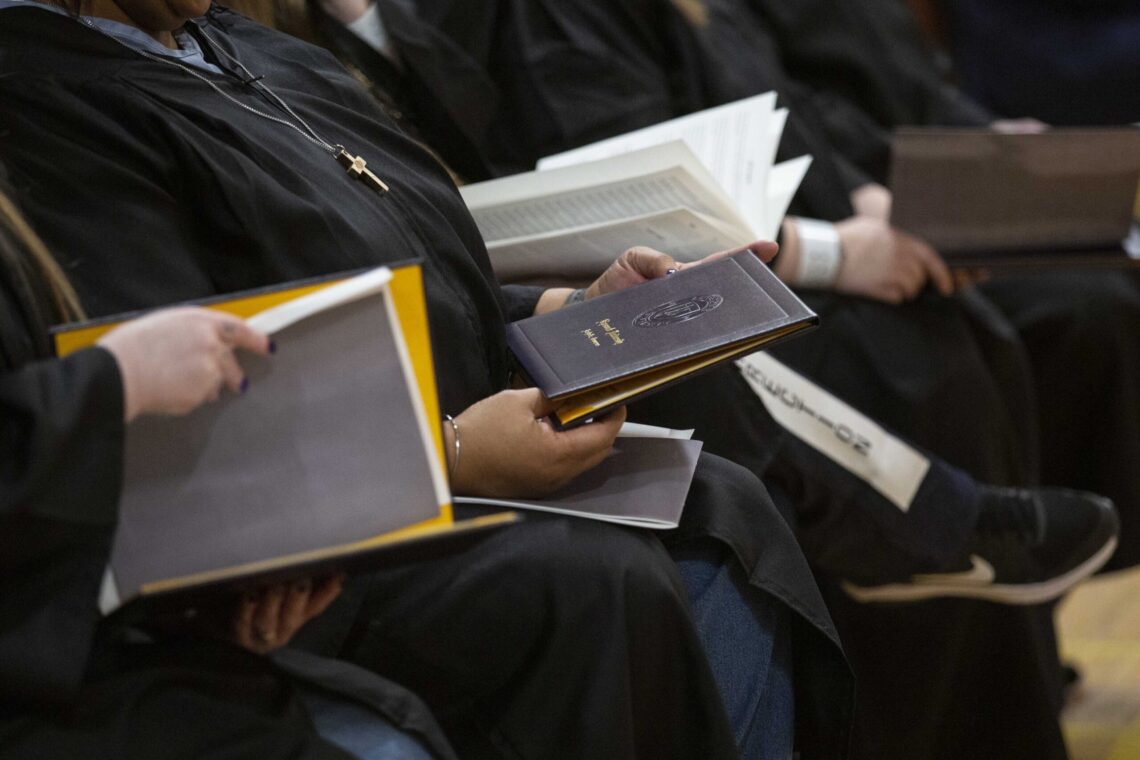 "I can't imagine a better place to be in prison"
Lipscomb's LIFE program produces two empowered, prepared graduates
Two Lipscomb students from Debra Johnson Rehabilitation Center have finished their coursework for their Associate's Degree and are awaiting graduation.
Molly and Evette, two students from the Lipscomb Initiative for Education, or the LIFE Program, have many mixed emotions about graduating. Looking back at the process of getting into the LIFE Program was not an easy one.
"It was a really big blessing because I had tried three times to get in," Evette said. "The first time I got a write-up Lipscomb gave me something to strive for. I persevered and finally got in!"
"It's taken eight years to finish this degree," Molly said, "and COVID made it even harder for a while."
For Molly and Evette, the LIFE Program has changed more than their education status.
"I have never experienced 'Imago Dei'… whatever Lipscomb has to do for me, they do. I can't imagine a better place to be in prison," Evette said.
"Coming to school has been my solace," Molly said. "It's like we are no longer in prison when we come down here for a couple of hours. We are around people who accept us fully as humans- the program is our fellowship and we are not treated less than, ever."
To Molly and Evette, education is more than a degree.
"I'm black, I'm a felon, I'm a woman," Evette said, "but if I'm qualified, not only by God but in my education, how could they turn me away?"
"You know how people say knowledge is power?" Molly asked. "Knowledge is more than power- it is enriching. I enjoy learning something I've never learned before- it is growth."
As Evette graduates with her Associate's Degree, she will get out of prison within the next year. She plans to continue pursuing her education and strives to get her Ph.D.
"The LIFE Program has changed me tremendously for the better," Evette said. "It taught me that I can do anything, I am smart, and that, if you set your mind to something, you can do it."