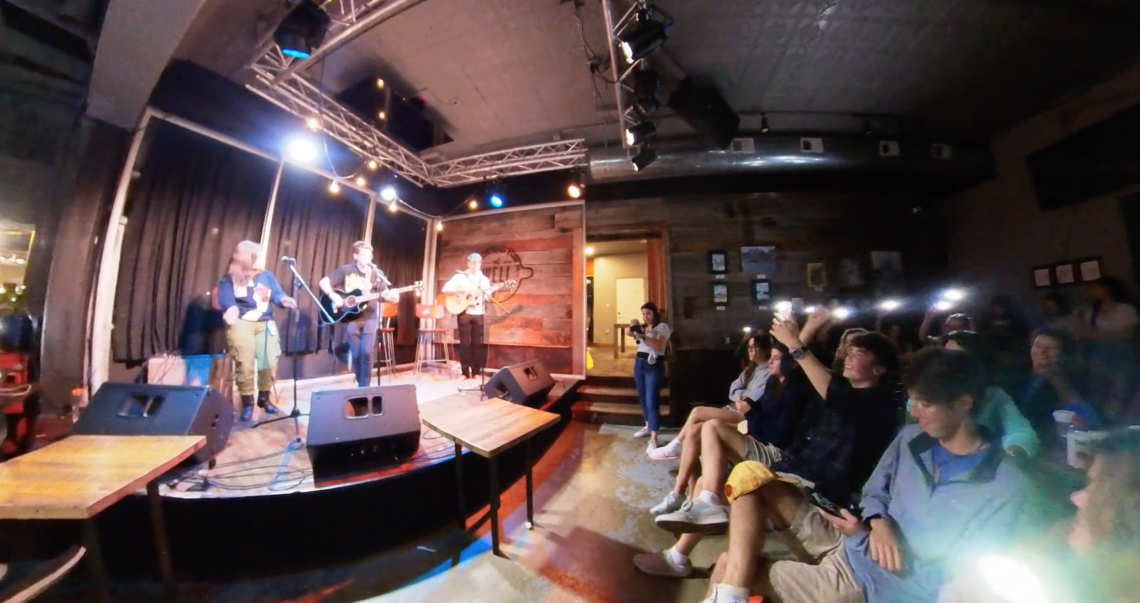 The Well reduced to standing room only
A newly formed band of Lipscomb freshmen took the Black River Stage by storm last Wednesday. Reducing the inside of The Well to standing room only, friends from Lipscomb and a host of others packed out the coffeeshop.
The young band, known as The Jack French Trio, kept the energy high the entire night. The band rounded out their first performance together feeling "beyond cloud nine," as later said by Jack French, the group's leader. It was an incredible performance to witness, and despite one or two minor hiccups in the set, the band received a standing ovation and a call for an encore.
The following videos allow for two ways to experience the Jack French Trio's performance. The first video, shot in 360 degrees, lets you not only hear the music but also pan around and experience the event as a member of either the audience or the band. The second video, featuring the same cover of "Boulevard of Broken Dreams," displays the performance through the eyes of an audience member.
Stay tuned for more coverage of the Jack French Trio and the story behind their formation!