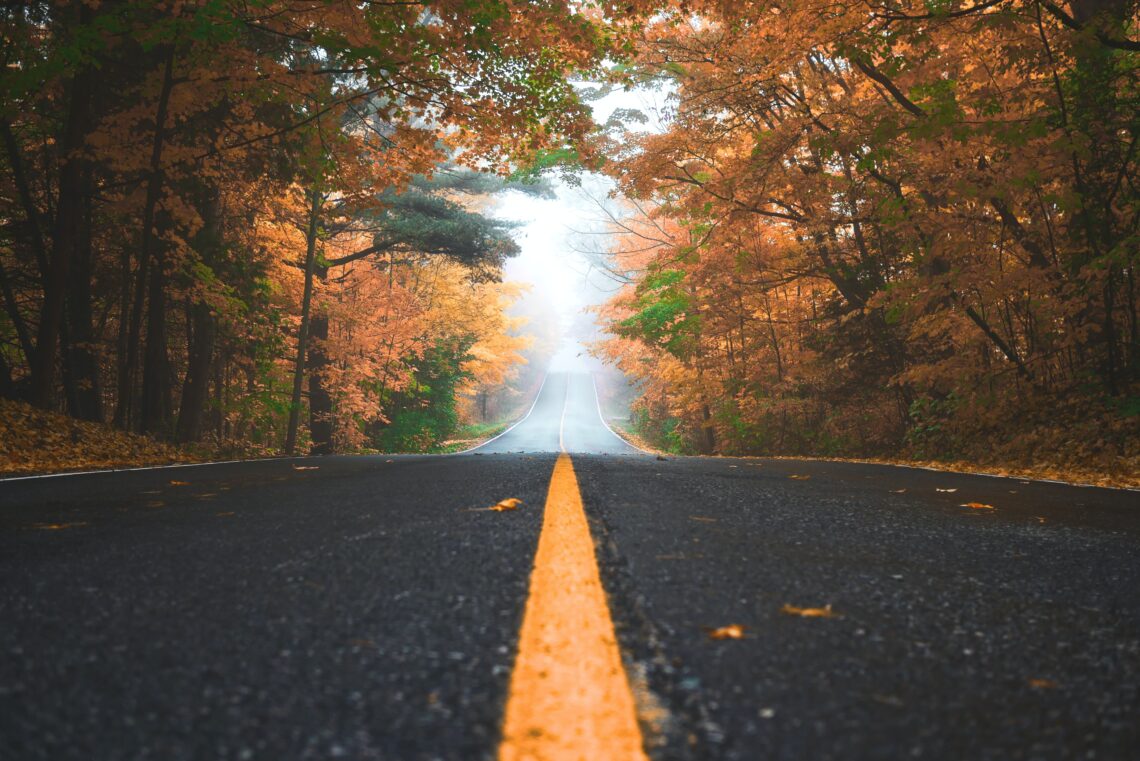 The unorthodox path: 3 Lipscomb athletes who went unique routes
In the world of sports, there are many times when paths aren't linear.
Unlike professions that feature more orthodox routes, being an athlete can be an endeavor fraught with many trials and tribulations before the pinnacle of a career can appear.
Examples include the journey from Division III basketball to the NBA by Miami heat guard Duncan Robinson or Simone Biles winning five medals in the 2016 Olympics in Rio de Janeiro.
We love sports because of the special moments and journeys like the ones above.
However, these stories go far beyond the national level.
Stories like these can even appear at Lipscomb, with three featured in this article.
These athletes below faced extensive, sometimes disappointing journeys to get where they are today.
Matt Schner
Growing up in Boca Raton, Florida, basketball was always present in the life of Matt Schner.
"Palm Beach County was a great place to play basketball," said Schner.
The combination of a great environment to pursue hoops dreams and an athletic family blended to put Schner in a direction toward success.
He would dabble with baseball for a little bit as a pitcher before zoning in on basketball as a high schooler, where he would play with his brother.
The school was Grandview Prep in Boca Raton, Florida.
Schner and his brother would receive tutelage from the legendary coach, Joe Dawson.
In his first couple of seasons at the school, Matt went through a period of growth but would eventually find his stride in his junior year.
"Junior year things started to click," said Schner.
In that season, the team would finish 32-0 while winning the state championship. On top of that, Schner was able to win it with his brother beside him.
"That was an incredible moment to share that with [my brother] Jake," said Schner. "Nothing in college even really topped that moment."
Not only was it sentimental, it was an epiphany. It became clear that basketball was what he wanted, even beyond the high school level.
Out of high school, Schner had one college offer to a Division II school in South Florida.
However, determined to mesh academics with basketball, he widened his search to Division III schools.
His hunt for a new home ended in Atlanta, Georgia, at Emory University, where he spent the forthcoming years.
"That was one of the best decisions of my life," said Schner with a smile.
The school would challenge him on and off the court, as the institution is well known for being rigorous.
"It was a great experience for me to balance the academic rigor of the school with my basketball commitment," said Schner. "It really set me up for the future beyond basketball."
Like anyone in college, Schner would face his share of adversity.
He broke his foot during his freshman year, which became a season-ending surgery.
He would also endure a pandemic that altered millions of lives after the 2019-20 season.
The school looked like a ghost town, everything was shut down, and even team-related activities were on hiatus.
Then head coach, Jason Zimmerman, revealed that the entire 2020-21 season had been canceled.
At this moment, Schner made one of the more difficult decisions in his career.
In July 2020, he opted to take the year off from school, working with an insurance company for the next 11 months.
But he made sure to stay in shape and remain in contact with the team as much as possible.
The following year he returned to the team. The 2021-22 season would be a breakout year for Schner.
After the season, he would set a plethora of records, including the single-season record for points, officially engraving his name as one of the great athletes to hail from Emory.
In addition to all the accolades, another year was at his disposal because of Covid.
He entered the transfer portal and received more interest than he had anticipated.
He decided it was time to bid farewell to Atlanta.
Matt's search led him to the Music City and Lipscomb University for his final season.
"It was actually my first [Lipscomb] official visit that I took," said Schner. "The coaching staff here is incredible."
Schner adjusted to the Nashville life nicely, coming up big in wins over Belmont and Jacksonville while putting up a valiant effort on the road against Kennesaw St in the ASUN semifinal, not too far from where it all began.
"I had some great moments and relationships that I will carry with me forever," said a reflective Schner.
Many throughout the Lipscomb community will remember Schner for his signature fadeaway and senior leadership.
But his journey to wearing a Bison uniform is lesser known but inspiring.
He will now close the book on his basketball career, head back to Atlanta, and return to the insurance business.
Caleb Ketchup
Today, Caleb Ketchup is known as Lipscomb's savvy shortstop. However, many are unaware of how he became one of the more thrilling players in the ASUN.
His story begins as a three-year-old in the Georgia area, picking up a glove and a bat for the first time.
Hailing from a family of athletes with an older brother who played baseball and a dad who ran track, his love for sports grew.
That said, the sport he decided on was baseball, leading to the beginning of a dream.
"Baseball took over, really," said Ketchup.
The pursuit would lead him to many years of travel ball as he began to take his dream pursuit to new heights.
"No hobbies outside of baseball," said Ketchup. "This is what I love to do."
His passion for the game would continue as he entered high school, but Ketchup experienced a period of doubt about the future.
In his moment of concern, it was his coaches at the time who told him he had a chance.
"It was sophomore year of high school that coaches told me I had a shot at this," said Ketchup.
He would listen to their words of wisdom, and quit football, choosing to have baseball be his primary focus.
The advice and belief in himself would finally pay off, as Ketchup would hold multiple Division I collegiate offers.
However, like everyone at the time, the pandemic would impact him.
The pandemic would wipe out his senior year of high school in 2020, and he would face a strange first year of college at the University of Georgia in 2021: the school where he would begin his collegiate career.
"A lot of guys were able to come back because they didn't get their full season last year," said Ketchup.
A large number of returners and lack of ability to play led him to leave Power Five and take a gamble on himself at the mid-major level.
His journey to Lipscomb would begin with two teammates from summer ball who encouraged him to come to Lipscomb.
Although he prioritized staying at a bigger school, coaches around him advised him to go where he would have an opportunity to play.
After frequent communication from the college, Ketchup finally decided to head to Lipscomb.
"It was probably the best decision I made," said Ketchup.
In his first season with the Bisons, he would showcase his abilities.
He would steal a team-high 32 bases, record a .284 batting average, and hold a .938 fielding percentage, earning him multiple end-of-the-year honors.
Ketchup was named ASUN Defensive Player of the Year and saw himself on the ASUN All-Freshman team.
"The way that I have grown at Lipscomb is like no other," said Ketchup.
The growth hit new levels in the 2023 season, as Lipscomb would take home the ASUN baseball title for the first time since 2015, with the shortstop being a crucial catalyst.
The team would proceed to the NCAA tournament, dropping both games in the double-elimination formatted event.
But most will remember the team's resilience in a season that saw Power Five opponents, injuries, and tragedy in the city.
As for Ketchup, his journey has been challenging at times, but it is safe to say that he is well on his way to greatness, even beyond the collegiate level.
Aleah Sorrentino
Immediately after Aleah Sorrentino was born, an athletic future proved probable.
Tall in stature in her early days, sports quickly played a role in her development.
"I played football, taekwondo, cheerleading, and a bit of everything," said Sorrentino.
With her athleticism and competitive ability, there were a lot of routes available for her to go.
However, a love for basketball developed after seeing success on the court.
Sorrentino would continue to improve throughout middle school before heading to Florida Prep, a high school known for women's hoops talent.
In a prolific career that saw many achievements, she faced two ACL injuries, including one that wiped out her senior season, before committing to Ole Miss.
At the time of commitment, Sorrentino was viewed as a Four-star rated prospect by ESPN, with an overall grade of 94.
However, her time in Oxford, Mississippi, was filled with frustration.
Classes shifted to online because of the pandemic, and basketball faced restrictions, which resulted in a lonely period for Sorrentino.
"I felt like it wasn't where God called me to be," said Sorrentino.
After searching and entering the portal, she found a home at Lipscomb.
The change proved an adjustment for her, as she did not come from a Christian background before her arrival.
However, it would not take long for Sorrentino to find her place both on the court and off the court.
She and the rest of the women's Bisons bunch led Lipscomb to their first 20-win season since 2004 while also knocking off North Alabama in the first round of the ASUN tournament.
Away from the hardwood, Sorrentino recently graduated from the school, becoming the first in her family to do so.
"It's been everything I dreamed of," said Sorrentino. "I'm a first-generation grad."
Now, she looks forward to helping the team next year and working on multiple masters in her three remaining years of eligibility.
Looking Ahead
Ultimately, the reward for each of their journeys is the success found at Lipscomb.
Sorrentino and Ketchup will continue to help the Bisons for the upcoming years, and Schner, during his lone year, provided a much-needed spark that pushed Lipscomb to the ASUN semifinal for men's basketball.
As many have said before, it is never how you start.
What matters is how you finish, and these three embody that phrase.