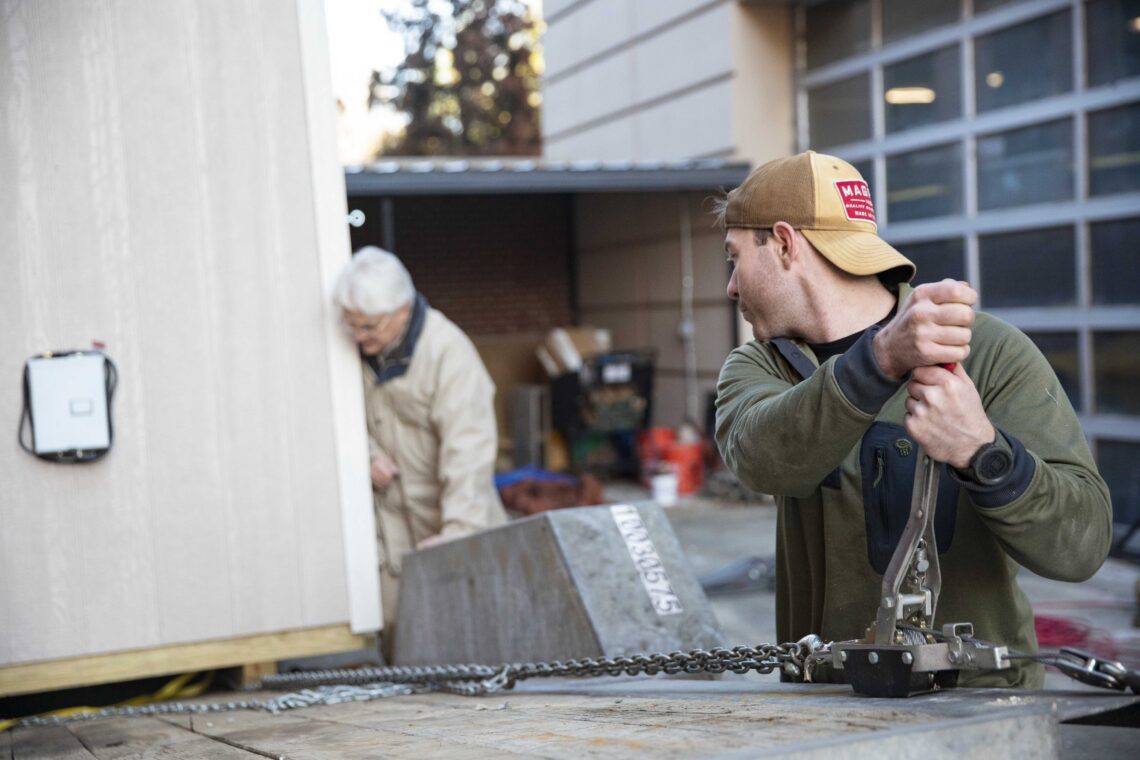 Micro-home built by the Engineering Department is delivered
The Lipscomb Engineering Department shipped out its first-ever micro-home on January 21st.
After the horrendous flood in Waverly, Tennessee back in 2021, the town is still rebuilding. The deadly flood caused people to lose jobs and many people became homeless.
Green Street Church of Christ, a church that Lipscomb has partnered with for many years, has a micro-home community in partnership with various organizations that allow people who need transitory housing to live on their property.
A micro-home is a structure that is typically 600 square feet or less with at least one window.
When Second Chance Ministries was looking for ways to serve the Waverly community, they heard about Green Street and were inspired. Through that connection, Green Street introduced Lipscomb's Engineering Department to Second Chance Ministries.
"We were blessed to have folks that donated pretty much all the materials. We didn't have to buy anything from Lipscomb's budget," said David Elrod, the Dean of the Raymond B. Jones College of Engineering. Alumnus Brandon Thomas donated most of the necessary resources through his family's lumber company. "Thomas Lumber Company in Clarksville donated the majority, the bulk of the materials we had, and sent a truck down here with pretty much everything we needed."
The building process started in early September during the freshman lab that met every Tuesday and Thursday for an hour! "We didn't have a set of plans like blueprints to design the micro-home off of and so Dean Elrod was just designing it from his own experience with carpentry and building structures like this," said Kristen Dodson, associate professor of mechanical engineering.
"Our students have brought a broad range of capabilities from those that who had served in the military and had experience with construction to folks that had never really picked up a power tool," said Elrod. But, despite these challenges, the reward was greater!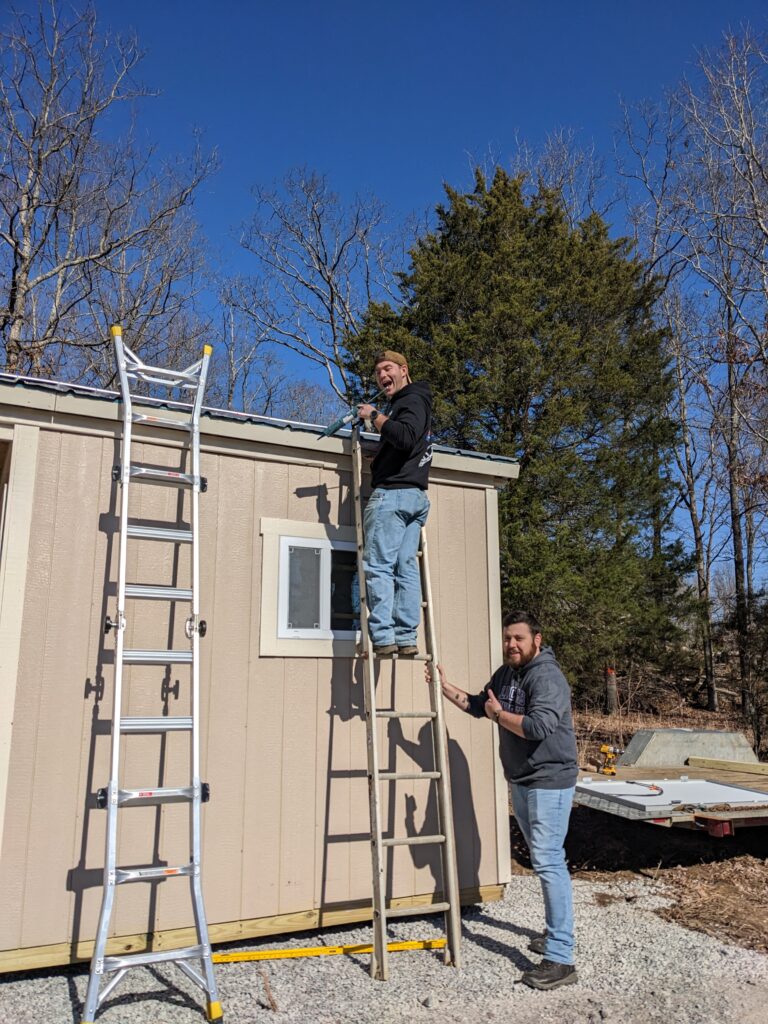 Sophomore chemical engineering major, Corey Confer, was touched when the engineering department finally got to deliver the micro-home. "We brought the house there with a woman like almost in tears, saying how thankful she was that someone was helping because they've had such touch-and-go people."
As Dean Elrod puts it, "God gives all of us different talents and just getting to use your talents to make a difference. And finding out maybe that you can do stuff that you didn't realize was within your capability, I think for me, watching students feel like, 'I've got a place in the kingdom. This is the kind of thing that I can do and make a difference .'"
This micro-home is only one of the many projects that the engineering department is working on to make a difference. "So some of the students are working with an organization in Guatemala to design a water system. Another set of students is working with a Honduran medical clinic to design and install a biomedical waste incinerator. So there's just a lot of really neat projects like that, that we can work on in our college," said Dodson.
And, the engineering department will not stop with the single micro-home. They have and are continuing to invest in several communities with different needs.
"And one of the neat things about the class is… they were physically constructing the micro home but they were also redesigning it for different vulnerable populations. And so those adaptations didn't get included in this version, but could be included in future ones," said Dodson. The Engineering Department is considering using the other redesigns for different micro-home projects in the future!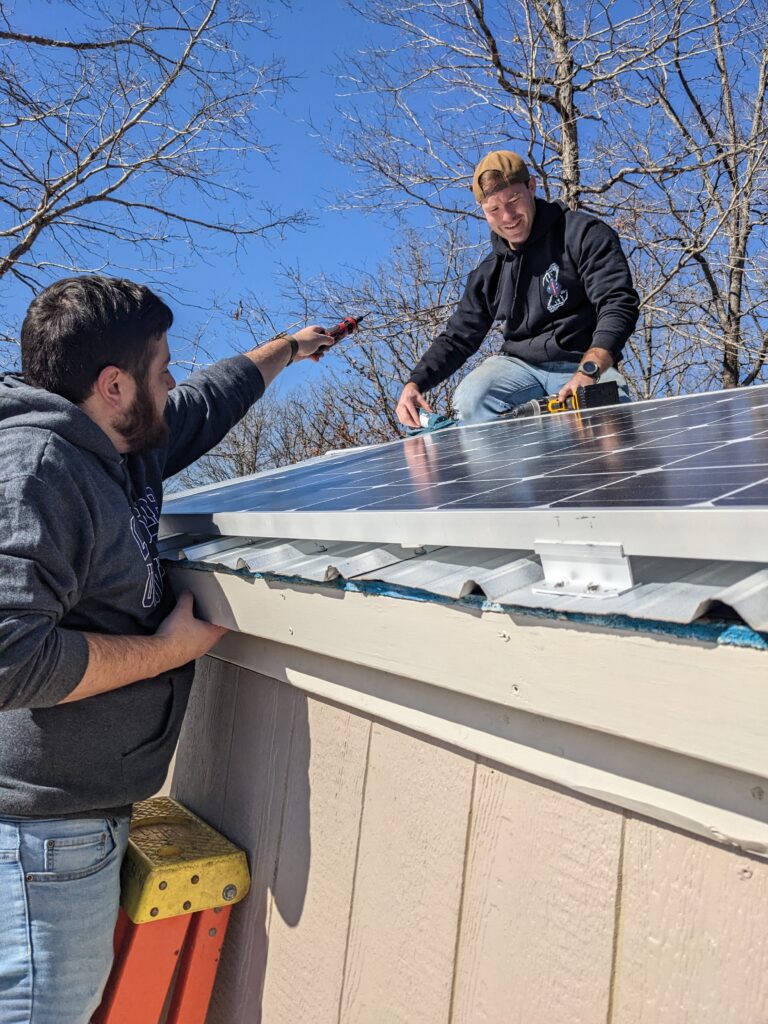 "There can be a technical focus delivery of something, building, and construction of this micro-home and delivery. But the goodness, the fulfillment, the richness that comes out of it, after doing that, can go far beyond just that technical accomplishment," said Elrod. "And I think that I do think that's part of God's plan for us to be to be in the world as His instruments, helping each other with whatever skills we happen to have."