Lipscomb Academy starts season in pandemic on new turf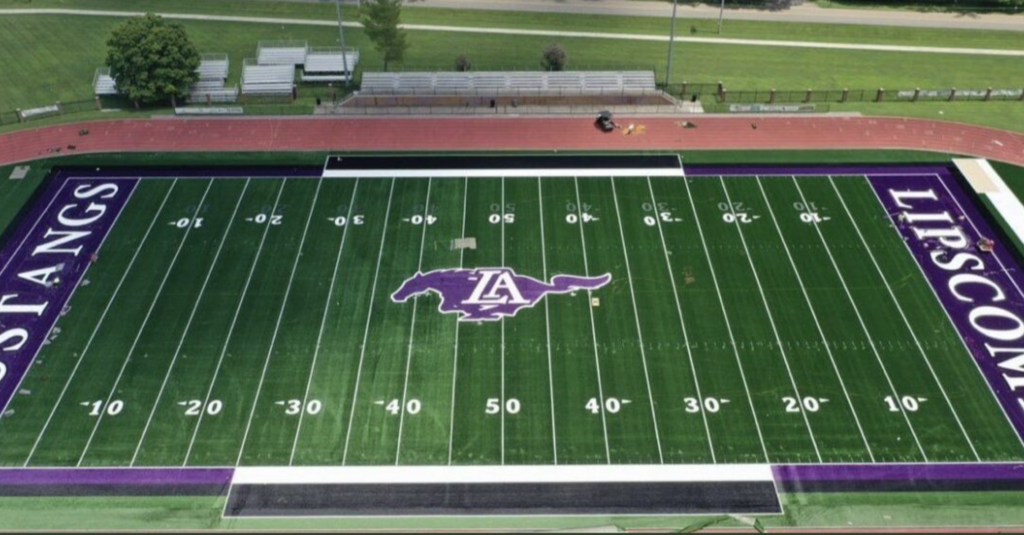 The Lipscomb Academy football program will not have as many changes as it did a season ago, but there are some noticeable differences. Coming off of a transformation season with a new coach, the Mustangs are facing a season no one expected.
Due to the ongoing COVID-19 pandemic, Metro schools will not be allowed to compete until after Labor Day, causing the Mustangs to make a sudden schedule change. Instead of hosting the Glencliff Colts to open year two under Trent Dilfer, the program was forced to drop the Colts and will now travel to Brentwood Academy to open the 2020 campaign.
"Cody White [Brentwood Academy's head football coach] and BA had the same situation where they had an opening," Dilfer said. "We scrimmaged last year and talked about playing each other in future years. BA had an opening week one, so it was a natural fit."
When asked about the level of competition BA will bring his team, Dilfer said, "My goal is to build a premier program in Tennessee and one day the country. So, you have to play teams better than you, teams that have 'been there done that', and you have to play the standard. I'd say BA is the standard. They've done it all as a school and as a football program as well as anybody."
Another major change for the Mustang football program is the installment of their new turf field.
"I don't think our challenges are any greater than everyone else," Dilfer said. "I think how our turf fits into those challenges has to do with timelines, which I think we're good with. We don't have a home game until Week 4, so we have plenty of time to get used to it.
"It's not an advantage until the weather turns bad," he added. "CPA is a great example. We had a lot of trouble with our footing at CPA, but it was different than our natural surface and different than our new artificial surface. When the weather is equal, there is no difference, but once it turns bad, I think it is advantageous to play on turf."
Programs across the country are facing problems due to COVID-19 and many facing the uncertainty of a complete season.
"I've sought council from wise people across the country," Dilfer said. "I'm taking the same approach they're taking, which is to maximize each day. There is so much you can't control right now, but you can control what you do each day.
"We're trying to provide an environment that is first and foremost safe every day and second a developmental opportunity to get better every day. If we play on Friday nights, then we will be prepared, if we don't, then we will still be getting better at what we love to do."
When asked about safety protocol, Dilfer said, "Our leadership has done an amazing job at crossing every 't' and dotting every 'i.' There will be limited occupancy that the administration will release in the near future. We as a program will adhere to all the safety protocols that are required and those that we will issue ourselves.
"It will be different, it will look different, and feel different," Dilfer added. "It will be a different experience, but we're trying to make it the best experience we can considering the circumstances."
by Connor Ownes