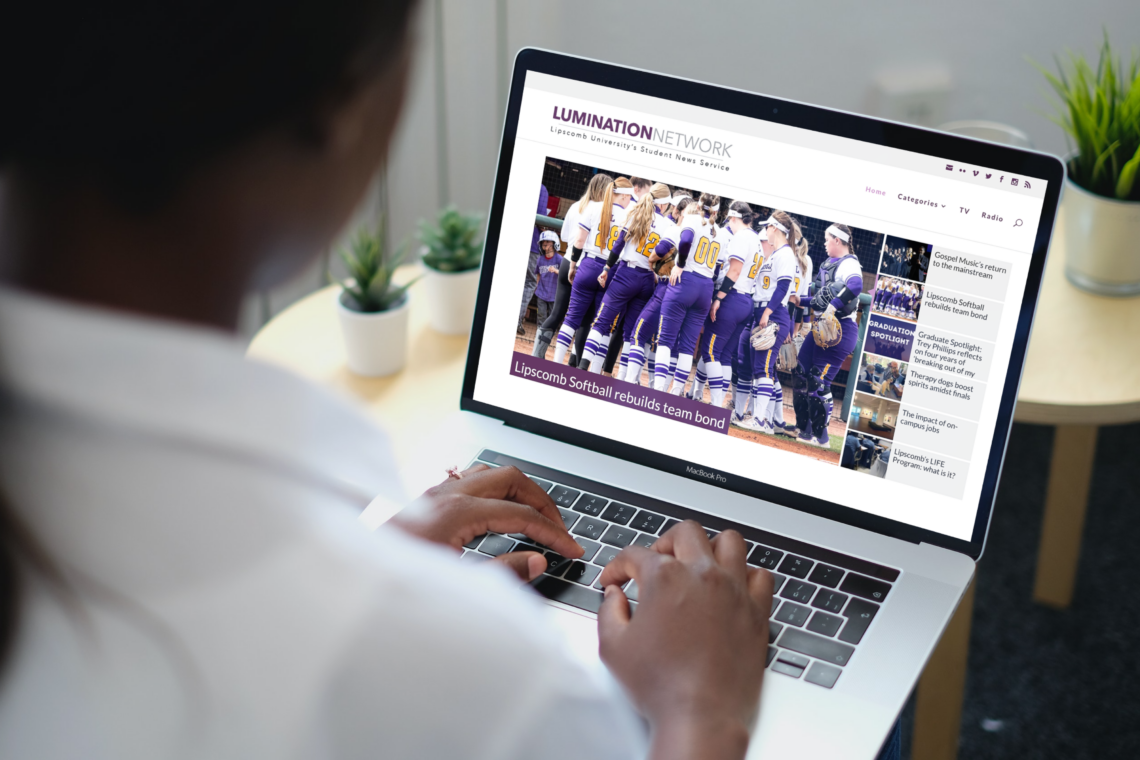 COVID halts 57th annual Singarama, but participants discuss informal staging and the relationships they established
Republished from Lumination Network, April 10, 2020.
The COVID-19 pandemic proved fatal for one of Lipscomb's storied spring traditions: Singarama.
It would have been the 57th edition of the show — which was scheduled for April 2-2 — for which students and their clubs work hard to stage.
The fact that all that work — preparations, rehearsals, etc. — had been put in and the show was folded before its premiere troubled many students.
"Hearing that Singarama was canceled was the thing that was probably hardest for me to process, just because that's what I was most looking forward to for senior year," said Hannah Jones, who was choreographer for "Short Sighted," one of the three performances, all set around the theme of "20/20 vision."
The other two were titled "The Eye of The Hurricane" and "A Fresh Pair of Eyes."
Although the shows could not be performed, they were staged together for one night only, so all involved got the opportunity to see what they had been working toward.
That staging in Collins came the Thursday before spring break, which also turned out — because of the virus — to be the final day of on-campus classes.
"Singarama is really about community," said senior Ally Whiting, assistant director of "Short Sighted. "It's worth it for the community no matter what happens.
"The reason I continue to be a part of the creative team is just getting to build relationships with people, because you definitely get to know people that you would not have known otherwise," she said, adding that the one-night staging was both "goofy" and "fun."
She said the relationships made during Singarama "are so good, because not only are you friends, but you work together on something, and put all this time and energy into something that you're proud of."
Here's a brief rundown of each of the three presentations:
"A Fresh Pair of Eyes" featured Phi Sigma, Tau Phi, Phi Nu, Sigma Alpha and friends. This performance, directed by MacKenzie Nutter, told the story of the new receptionist in the mayor's office, Candace. Val, the mayor's secretary, introduces Candace to the town gossip of the previous receptionist, who had been previously arrested. Later on, she is arrested as well after discovering some sketchy news about the city's mayor. The show featured "24K Magic" by Bruno Mars, "Footloose," and even "What a Man Gotta Do" by the Jonas Brothers, which was only released a few months ago.
Gamma Lamda, Pi Delta, Sigma Iota Delta and friends planned "The Eye of The Hurricane," directed by Avery Roland. This performance centered around vision, the overall theme of Singarama, and had two driving plot points. There's Officer Elizabeth Beck, who had a vision to become a detective like her father. The second plot was focused on the aunt of Ruth Claremont, who ended up killing her brother over the vision of their family company. The two stories come together to form a murder mystery, all happening during a hurricane. This show featured "Fighter" by Christina Aguilera, "Thunderstruck" by AD/DC and more.
"Short Sighted," directed by Carson Roach, featured Delta Omega, Theta Psi, Kappa Ki and friends The story opens with  very stiff and uptight Milo. Jenny, a new girl at work, comes along and shows him that it's OK to relax a little bit and be himself, and to express himself. With Jenny's help, Milo is able to focus on what's truly meaningful in life. The show featured "9 to 5" by Dolly Parton and many more fun hits.
As a tribute to the show, Lipscomb put together a video highlighting each of the three shows.