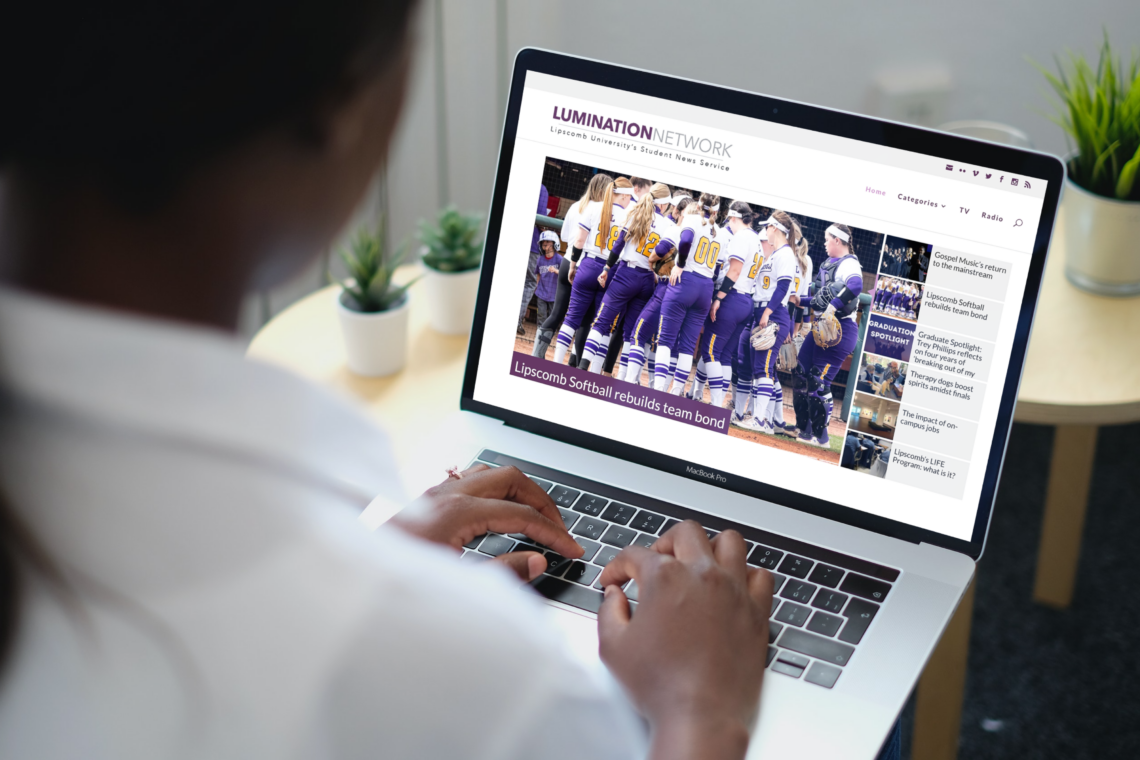 Katie Jones Senior Profile
1. Name, hometown, major
Katie Jones, Lawrenceburg, Tenn., journalism
2. What's next for you after graduation?
I am going to continue my internship with SouthComm and job hunt. I am also going to get married this summer.
3. Long-term career goals?
I would love to get a job at Her Magazine because it is a fun and creative atmosphere. I would also get to work with really great people.
4. What is the most important thing you learned at Lipscomb?
Lipscomb has helped me become the person I wanted to be. I have learned how to come out of my shell and meet new people.
5. Who at Lipscomb influenced you the most? How?
Dr. Paul Prill has influenced me most here at Lipscomb because he would always tell us to think outside the box. All the friends I have met here at Lipscomb have also helped me shape my viewpoints about life.