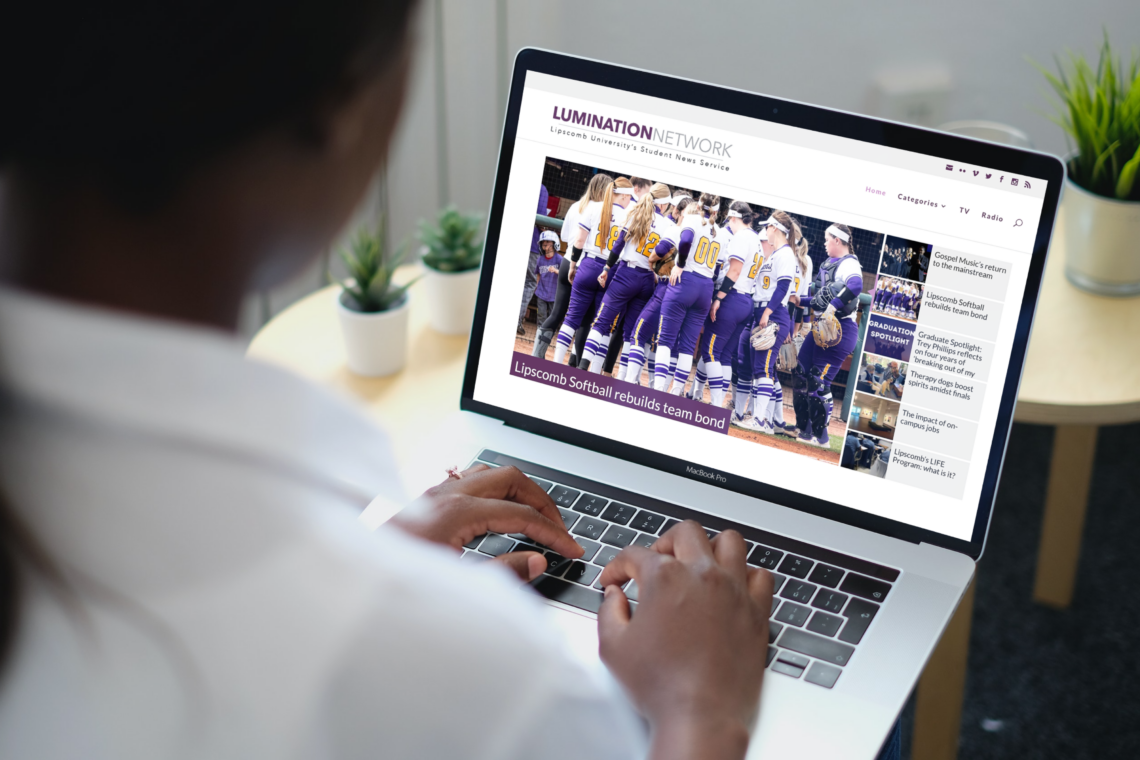 Candice McQueen returns to her roots to be Lipscomb's 18th president
Republished from Lumination Network, Aug. 5, 2021.
Candice McQueen — who has spent much of her life at Lipscomb as a student, teacher and administrator — said she hopes to "bring light" to her alma mater when she assumes her role as the university's new president.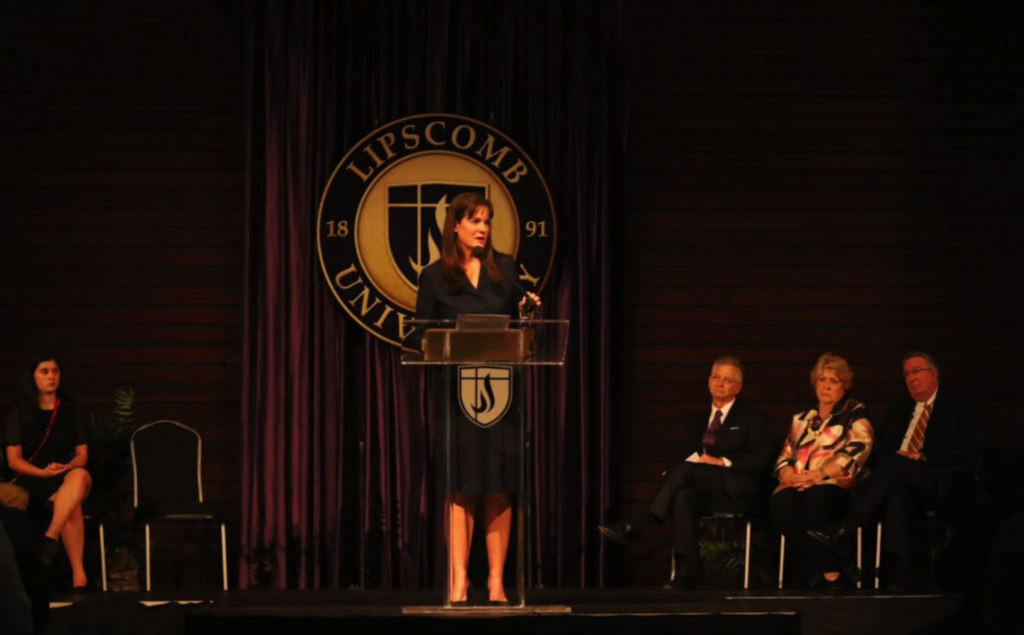 McQueen, who left her role as dean of the College of Education to serve as Tennessee's commissioner of education under Gov. Bill Haslam, was presented to an applauding crowd Thursday morning in the George Shinn Center.
"I now turn again to you, the faculty and staff and leadership here at Lipscomb, because I want you to be partners in this work, to bring light to our students and continue to bring light as they prepare for their work, their families and their service," she told the gathering after the announcement was made that she will become the university's 18th president and the first female to serve in that high office.
Mitch Edgeworth, vice chairman of the Board of Trustees and chair of the search committee, explained the choice by singing the praises of the soon-to-be university president.
"With [McQueen's] extensive experience in the classroom and her extensive experience as a higher-education executive, she has proven leadership skills that you will be able to experience first-hand from your seat on this journey," said Edgeworth.
He explained the extensive search that led to the selection of a seasoned educator and executive from Lipscomb's backyard.
McQueen stood out to the search committee, he said. "Through that process, there was one who from the beginning stood out as somebody who we had no doubt could take the reins and continue to lead us forward into the future."
McQueen brings institutional knowledge and a depth of experience to the role. She has served in roles at Lipscomb since 2001; working as Lipscomb's senior vice president and dean of the College of Education. From 2015 to 2019, McQueen acted as Tennessee commissioner of education under former Republican Gov. Haslam.
After the Haslam administration ended, she went to work as CEO of the non-profit National Institute for Excellence in Teaching.
McQueen was greeted with enthusiasm when Edgeworth introduced her to the standing room only crowd as the person who will succeed President Randy Lowry.
"Through my own prayer, a lot of it, certainly my family's prayer and no doubt many of you who have been praying for the next president, I came to this possibility and am deeply humbled and grateful to serve with you as the next president of Lipscomb University," said McQueen.
She spoke of her ties and relationship to the Lipscomb community. Not only did she graduate from Lipscomb, but so did her parents and husband. Now, both her children attend Lipscomb Academy and the University.
"Lipscomb and the people in this Lipscomb community have been the light for me, from my time as a student and then as a teacher at the Academy, to my time as a faculty member, and eventually as a dean," said McQueen.
Article by Kathryn Farris and Camryn Given