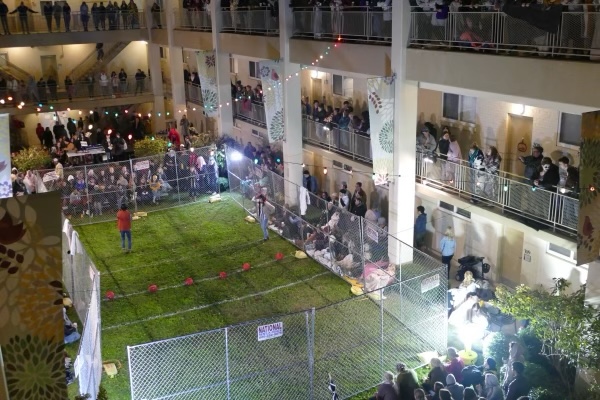 Halloween dodgeball returns for a spooky season
The crowd is roaring. The competition is ruthless. A nun is on the ground. Madness has just begun.
Each year for nearly two decades, the Student Activities Board hosts the fabled Halloween Dodgeball Tournament. A fight-club style evening where students of all ages come together in one cage. Teams enter in groups of five, and united by their choice of costumes, play for a championship.
The tournament is October 28th at 8 p.m. in Fanning Hall and is a centerpiece of Lipscomb's annual Hallo-Week festivities.
A fenced-in court replaces the Fanning courtyard, and spectators pack the floors of the building and watch the action mirroring a colosseum. Rather than gathering to watch Roman gladiators fight to the death, or exotic animals paraded and fought, these fans cheer on teams of their peers through the tournament.
Jeffrey Martin, a senior accounting major from Birmingham, has competed for two years in the tournament. He describes his mindset as "If you're younger you should definitely compete. If you're older, pressure's on but still compete because it's fun,"
His first year playing, Martin's team selected a theme based on a popular meme of the moment, that drew a laugh from the crowd. The Hydro Flask. The team dressed up as these colorful water bottles, walked out to the sounds of the Cupid Shuffle and performed the dance before the game.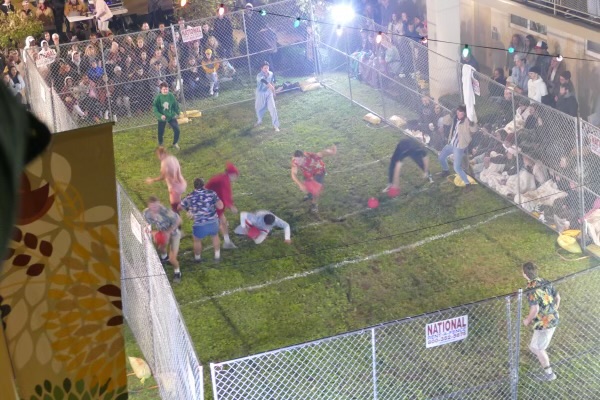 He describes his first tournament saying, "Good healthy competition is always great. We were definitely middle of the pack. We got out in the second round, I believe to a bunch of nuns. We lost to a bunch of nuns and that was okay,"
Clever costumes have included Pac-Man characters, Jakes from State Farm, mechanics, Lipscomb security guards, yoga teachers and more!
In Martin's second year playing, he went for the gold. His team took the court dressed up as "stereotypical Belmont students". He described his uniform as a pair of slacks he ripped himself, a white tank top he described as a "wife-beater", an XL Hawaiian shirt, and sunglasses, complete with a cigarette.
"Sophomore year I took home the crown," says Martin, "We didn't win freshman year, but sophomore year playing as Belmont University students, we did."
The Belmont costume is a nod to the infamous rivalry match Battle of the Boulevard. The costume themes come and go, but some are recurring. A tradition within a tradition if you will.
Jeffrey Martin will be making an appearance in some form or fashion this year. "Not sure who the team will be. More than likely it will be a Sigma Iota Delta team I play on, but we'll see."
As a senior, Martin wants the underclassmen to know that while another championship under his belt wouldn't hurt, he has served his time at Lipscomb. Martin says "It's been a great home. Just here to keep the game alive, pass the torch to the next generation."
Just keep an eye out for the nuns.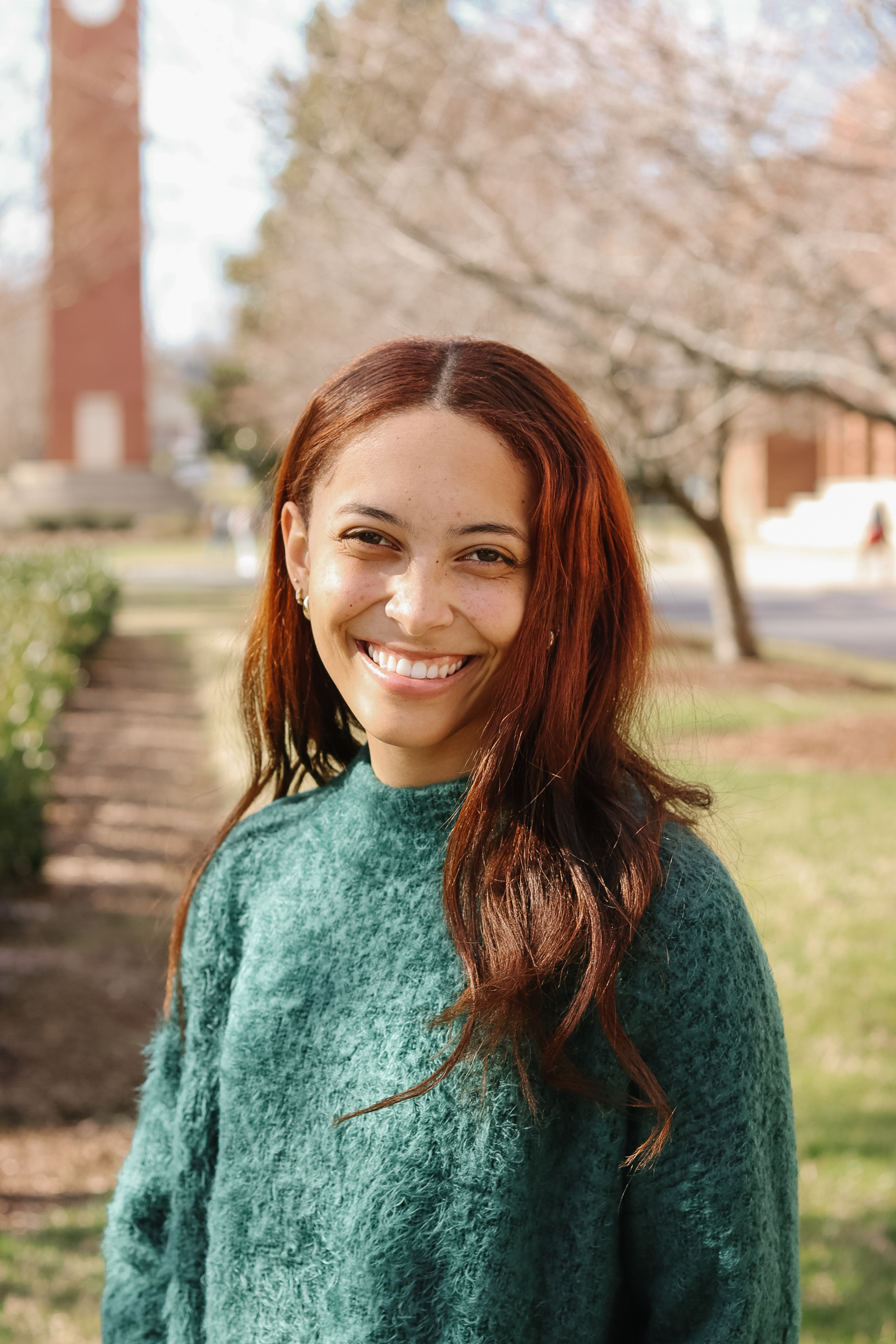 Shawna is a senior majoring in Journalism & New Media from Deltona, FL. Last school year, she was the producer of the campus newscast and worked alongside Demetria Kalodimos in the production of the documentary "The Grand Ole Guitar" which was presented at the National Baseball Hall of Fame in Cooperstown, NY. In her free time, she enjoys playing the piano and guitar and watching reality TV.