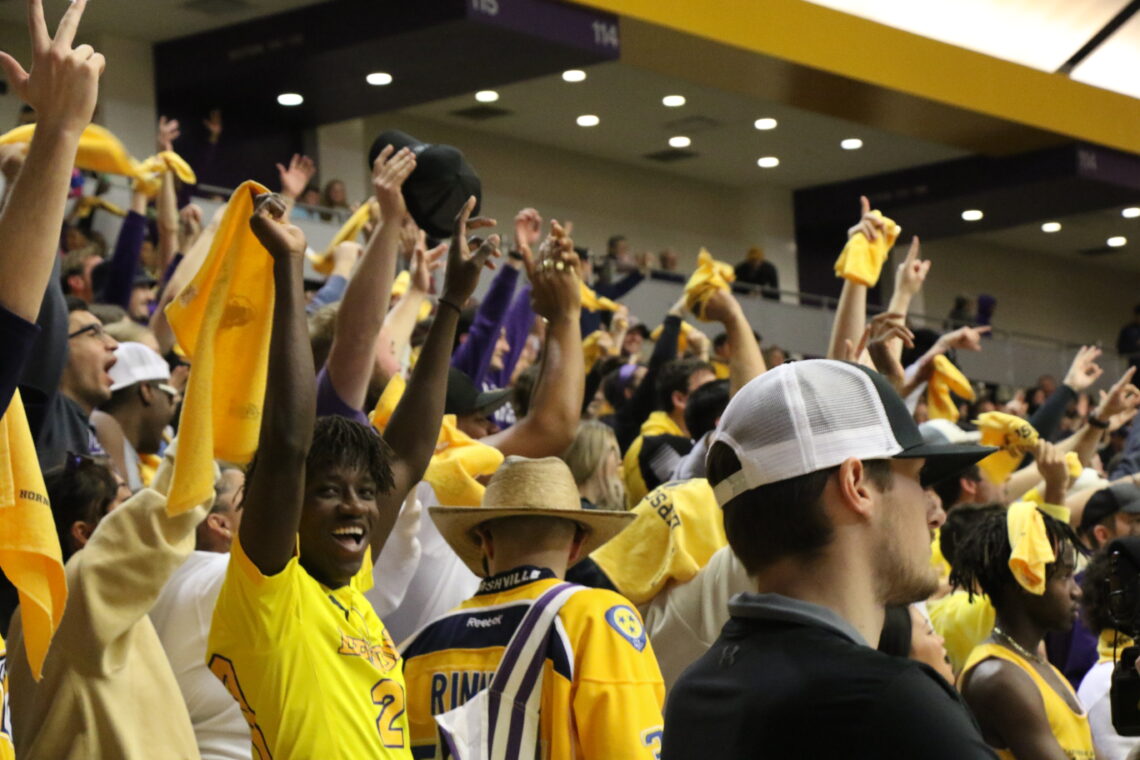 Boulevard Breakthrough: Behind the scenes of the Bisons' long-awaited win
Last night, the Lipscomb Bisons faced off against the Belmont Bruins in the historic men's basketball Battle of the Boulevard.
The Bisons lost to the Bruins in 2021. Students across Lipscomb's campus were hoping for a different outcome this year. And if not that, then at least a closer game.
The Bisons, however, did not disappoint.