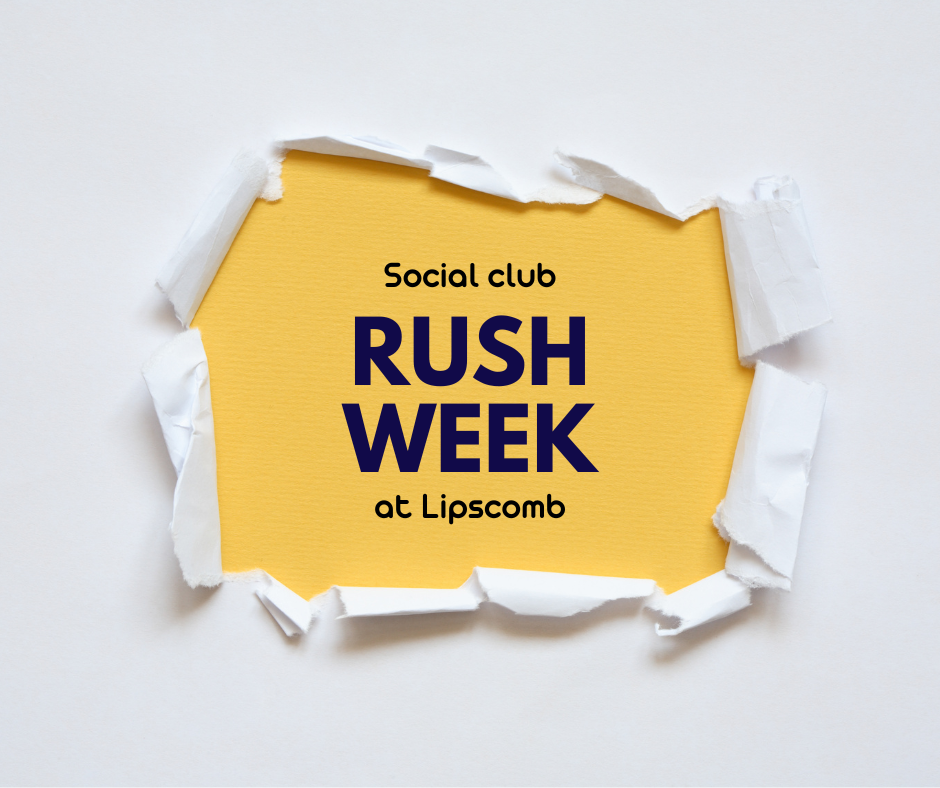 An inside look at Rush Week for Lipscomb
Rushing social clubs at Lipscomb University is a three-to-four week-long event. Full of excitement, nerves, and finding where they fit in. This year, two Herd Media staff members cover rush from both the male and female perspectives. Saxon Brown, a freshman journalism and new media major, is currently not rushing, while Emma DeVries, a freshman advertising major, is currently rushing.
Saxon Brown
For many freshmen arriving on campus provides the first opportunity to be fully independent. Though many of us long for that independence, we also seek out a sense of belonging. For some students, this is found through athletics, either at the NCAA level or on an intramural team. Others find community in student organizations or department clubs. Even with all the options to connect, some still struggle to find community. Those students may find a home in one of many Lipscomb social clubs.
A social club is Lipscomb University's version of a greek fraternity or sorority. Unlike other schools, our social club system operates under a private system within the university. As organizations under the umbrella of a Christian university, the values of faith and operating to honor God are at the forefront for each social club. This differentiates them from traditional college fraternities or sororities.
Wessel Van Der Nest, a freshman accounting major from Brakpan, Gauteng, South Africa, is a student-athlete and a member of the track and field team. Van Der Nest heard about the social clubs from friends and became enamored with what they represent.
The open rush event sets the stage. "We arrived and for 30 minutes we talked about the rules behind joining social clubs [hours requirements, what being part of a social club entails, etc.] just basic stuff," Van Der Nest explains.
"After the 30 minutes, we must sign some documents to be able to join into the rush week experience. After that, we get about 30 minutes with each club. They kind of just introduce themselves and set up a presentation or just talk to you about who they are. You'll have the rest of the time just to socialize and network and get to know the different clubs."
There are four male social clubs, Sigma Alpha, Sigma Iota Delta, Tau Phi, and Theta Psi. Van Der Nest initially didn't have any favorites. "All of them were different, and you're going to get a great experience and friendship and brotherhood from each one of them, but I just think some clubs are for certain personalities."
As an athlete, Van Der Nest understands pledging to a social club while playing a sport will be a time-consuming endeavor. He understood the importance of finding a club that valued his schedule and priorities.
Many upper-classmen see social clubs as a vehicle for close-knit, lasting friendships. Van Der Nest hopes this will be an enriching social experience for himself as well.
Emma DeVries
For some girls, rushing to be a part of a social club, is the most anticipated freshman experience. Whether they've anticipated the event since their first visit to Lipscomb or dragged to the event by a friend, rushing is more popular than ever before.
Last year there were 95 girls that attended the open rush; this year, there were 135 girls present. However, even with all the excitement and buzz surrounding it, many people struggle to understand how rush works. The process can be overwhelming, but it can be fun, easy, and exciting if you are properly prepared.
Once the rush process begins, there are many questions and emotions. The first step of the rush process is attending the informational meeting. In the weeks following this meeting, prospective events begin. While not mandatory, these events provide an opportunity to meet people, start making connections and learn more about each club.
Once the second semester begins, the mandatory club events quickly follow. Within a week, participants are required to attend rush around and four open rush events. Rush around is a four-hour event beginning with a reiteration of the rules and important information, followed by time to allow all the participants to meet each club.
Over the course of the next week, every participant selected at least 4 open rushes to attend. There are 6 female social clubs. These open-rush events give every girl an opportunity to talk to individual members of each club. Each event looks different, but they all have the common goal of getting to know prospective members.
While open rushes are inclusive of all participants, individual emails allow clubs to invite prospective members back to more exclusive closed rushes.
This process involves a lot of moving parts and a lot of nervous girls. Junior Shannon Rourke of Phi Sigma offered this advice, "Don't be afraid to rush a different club than your friends. Find where you feel the most comfortable."
Shannon says when she was rushing, she was nervous. She looked forward to the relationships she saw older girls had. Once, she was a part of a club and met the girls, it was so worth it.
Rushing can be a scary experience, but the connections and relationships that can come out of it make it worth it for so many.