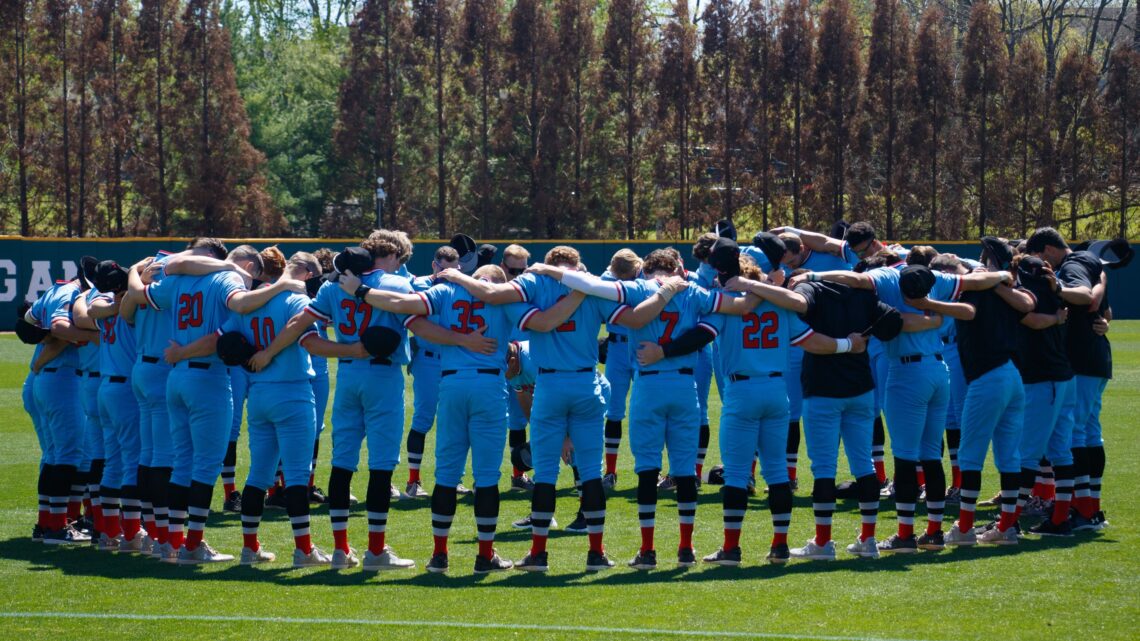 A wild weekend series – Lipscomb baseball versus Liberty photo gallery
This past weekend, the Lipscomb Bisons faced off against the Liberty Flames in a three-day baseball weekend series, March 31st through April 2nd. The Bisons beat the Flames in Friday's game 2-1, they beat the Flames in Saturday's game 8-7, and though they lost Sunday's game 4-9 they won the series against the Flames, 2-1. This was the first time the Bisons had beat the Flames for a series win in program history.
The Bisons wore their pinstripe jerseys on Friday, their white jerseys on Saturday and their throwback Ken Dugan blues on Sunday. To see the full photos in the gallery, click on them to expand them.
All photos taken by Micah Barkley.