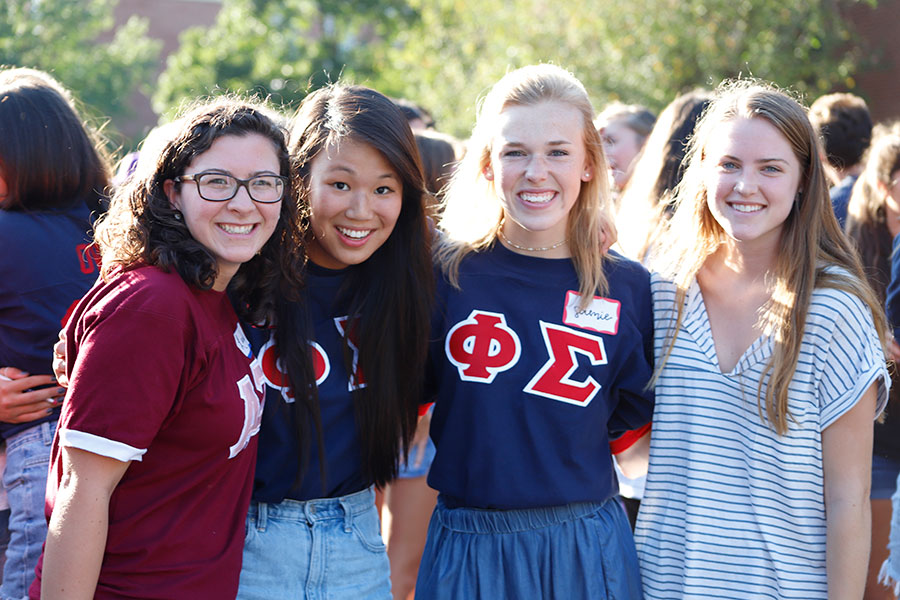 College students across the United States are involved at some level with social organizations, especially in Greek life.
At Lipscomb, however, Greek life takes a different form than it does at most institutions.
With the rushing process recently coming to a close, the following overview of how social clubs, Lipscomb's take on Greek life, operate is perhaps more useful now than ever.
The following list defines some common terms that are consistent between Lipscomb's social clubs and fraternities and sororities at other schools.
Chapter
Branch of a sorority/fraternity (in general), with an individual name and sign.
Bid
An invitation to join a certain club (sorority or fraternity). 
Big/Little
An upperclassmen (big) already in the club assigned to be a mentor to a new member (little). 
Mascot
An animal chosen to represent the social club.
Rush
Previously known as recruitment, rushing is the process of an individual being "recruited" and meeting each club, with the club also getting the opportunity to know the individuals.
Pledge week
The process a new member goes through to become acquainted with the sorority/fraternity. The members get to meet more of their brothers and sisters as well as be told what they are expected to do to be in the club.
Philanthropy
Each sorority and fraternity has an organization or cause they either donate to or put volunteer efforts towards.
How is it different at Lipscomb than larger public schools?
According to members, social clubs at Lipscomb provide students an especially close-knit community of people who, unless they joined, wouldn't have interacted otherwise.
"I am excited to join a sorority because it will expand my community on campus," freshman Addie Clementz said. "[It will] give me a chance to meet upperclassmen who will therefore make campus a more welcoming place to me."
Nico Ullo, a junior, is currently a member of a fraternity at Lipscomb. "Although pledge week is intimidating, being in vulnerable situations makes my pledge brothers and I develop bonds on a different level," Ullo said.
The vast majority of universities which offer Greek life have chapters of national organizations, creating a network of the same sorority or fraternity on different campuses. Lipscomb's social clubs, on the other hand, are not affiliated with national Greek life organizations and are fully independent. 
Ullo says this unique feature of Lipscomb's social clubs allows for more individual expression. "You can still be your own individual while being in a Lipscomb fraternity/sorority rather than giving into stigmas or stereotypes in order to fit in," Ullo said.
Lipscomb's substitution for Greek life is markedly different than other universities across the nation, despite some of the terminology being consistent across various institutions.
However, while details may differ, the intention of social clubs at Lipscomb seems to be mostly equivalent to that of Greek life on any campus, which is to further relationships with sisters/brothers in a social setting and create more friendly faces on campus for students.
Photo courtesy of Lipscomb University