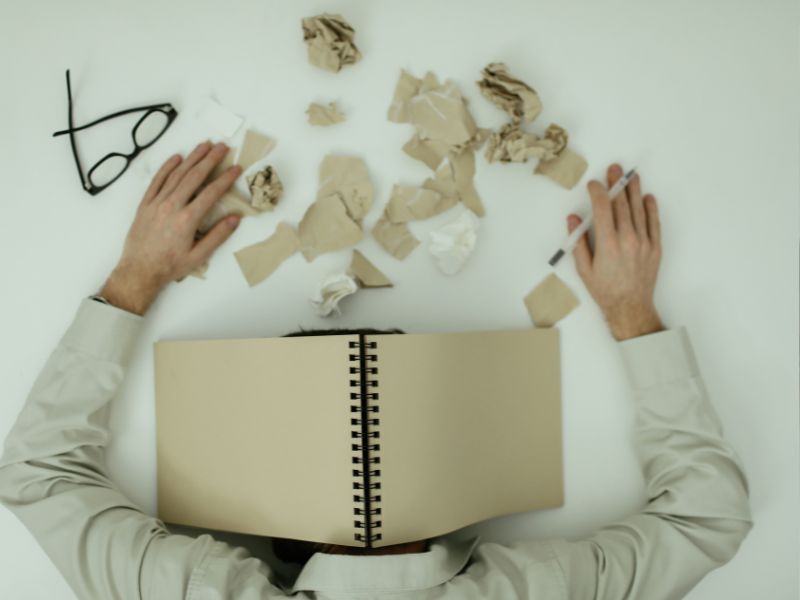 "You are more than your profession."
A Tennessee State University professor has been fired from his position in November after he was caught on camera screaming at one of his students.
TSU swiftly addressed the incident and terminated Robert Evins Pickard from his position.
The now-former TSU professor offered his resignation to the University and is now "retired."
"I deeply regret what happened in class. I lost my temper and did something I should never have done," said Pickard in his statement to WSMV.
"I have been under pressure lately, and I have been frustrated with students who pay attention to their cell phones and laptops, then wonder why they get low grades. But that does not excuse my behavior. I apologized to the students and offered my resignation. I am now retired, as I had planned anyway. Please respect my privacy; it is over now."
With a larger spotlight on mental wellness, now more than ever, following the height of the pandemic, conversation following burnout among children and young adults has made headlines.
Pickard's claim of "pressure" shows that burnout among professionals is prevalent as well.
According to Psychology Today, burnout is "a state of emotional, mental, and often physical exhaustion brought on by prolonged or repeated stress. Though it's most often caused by problems at work, it can also appear in other areas of life, such as parenting, caretaking, or romantic relationships."
Dr. Laura Morrow, Assistant Director at the Center for Teaching and Learning, works to provide assistance and counsel for the faculty at Lipscomb University.
Morrow said there are three ways burnout makes itself known: physical fatigue, cognitive weariness, and emotional exhaustion.
"So you have stressors in your life, if you don't take time to recover from those stressors, your experiences of stress and strain and burnout are still going to increase even if those stressors don't."
She believes the latter aligns with Pickard's behavior, and while the incident was a completely fireable offense, she understands burnout could potentially result in a situation like his.
Dr. Norma Burgess, Assistant Provost at Lipscomb, agrees everyone is susceptible to additional stress and suggests preventing burnout starts with having services available to provide assistance when needed.
"We are all susceptible to additional stress or overload being overloaded with stress," said Burgess.
"You have to be ready to deal with that. And sometimes we're not."
Burgess suggests preventing burnout starts with building relationships and practicing sensitivity.
"I think understanding the humaneness of each other, especially in a Christian environment. Where you can be a little more self-conscious and pray for each other."
Dr. Earl Lavender, a professor in the College of Bible, believes there is always more than one angle to a story.
"I don't know what to think about that situation," said Lavender.
"Generally, when you see that kind of outburst, you have to consider that there are underlying issues that are likely causing that kind of outburst."
Lavender explained we need to imagine our energy as 3 tanks: our physical, emotional, and spiritual tanks. When these "tanks" are empty, you lose control of your behaviors.
Lavender, who has been involved in athletics all his life, fills his "tank" through running.
"That's my spiritual interaction with God; that's when I'm interacting with God, and it filled my emotional tank. It's not a waste because it's a meaningful activity."
We gain energy when we know what our needs are and have things that give us joy.
"It's really hard to have emotional wellness if you don't have some kind of narrative of purpose in your life."
From the interviews with these professionals, practices of self-care have been compiled:
Discover your needs
Find a mentor or a peer that can help you manage
Practice pacing yourself in your activities
Prioritize what needs to be accomplished, not what you want to accomplish
Get plenty of rest
Find time to do what you love
Realize your time is valuable
Practice positivity
Have grace with your peers
Consider the other person's perspective
Eat healthy when you can
Be honest with yourself and people around you about your feelings
Turn down things that might "extra" to the load you can handle