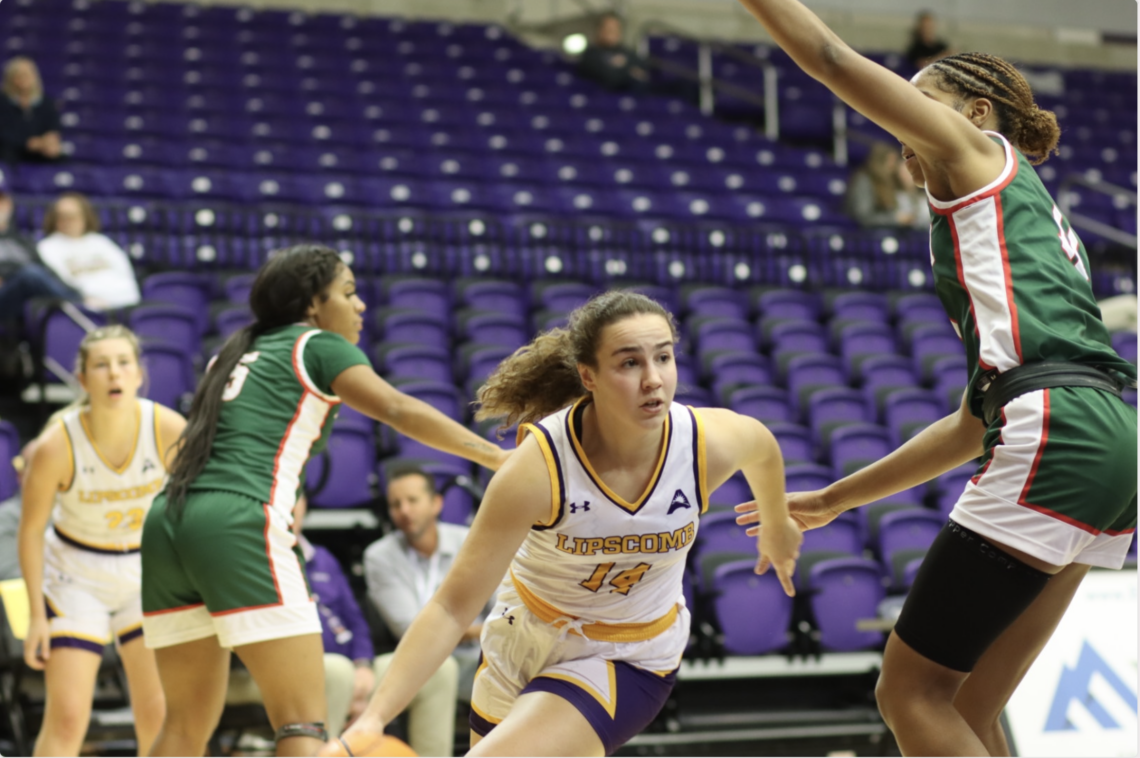 Women's basketball powers past Delta Devilettes
The Lipscomb Women's Basketball Team defeated the Mississippi Valley State Delta Devils by a final score of 67-45 Monday evening.
Aleah Sorentino, a redshirt sophomore transfer from Ole Miss, started the first quarter off strong with six points after making three of her first four shots. Sorrentino would score on a layup to take a 13-7 Bisons lead at the end of the quarter.
Both teams struggled with turnovers in the second quarter, and the Bisons were unable to separate themselves from the Delta Devils. Over a five-possession stretch, the Bisons turned the ball over four times.
Guard Krisen Hunt made a three-point jumper to take a one-point lead for the Delta Devils. However, Senior Blythe Pearson answered with a three of her own in the next Bisons' possession.
Bella Vinson, hailing from Manchester, TN, cushioned the lead at 27-22 for the Bisons with a three-point buzzer beater at the end of the second quarter.
Vinson ignited the Bisons with a quick third quarter start. After two made three-pointers, Vinson assisted Pearson for a make from behind the arc.
Vinson spoke on the importance of starting strong in the second half. "[Coach Sumski] got on to us at halftime…our intensity fell through in the second quarter…and we were really focused on getting stops."
The Bisons held a 17 point lead with 6:40 left in the quarter, and held a considerable lead at 50-34 to start the final quarter.
The Delta Devils cut their deficit to only 13 points in the quarter, but five points by both Senior Jalyn Holcomb and Freshman Molly Heard iced the game for the Bisons as Lipscomb won 67-45.
Despite having 25 turnovers, the Bisons shot at a 45% field-goal percentage compared to 28% for the Delta Devils. Vinson finished with 21 points while going 5-9 from three. Sorrentino and Holcomb also scored in double digits with 10 points apiece.
The Bisons get their first Division I victory of the season and improve to a record of 2-2. The Bisons will go back on the road as they will take part in the Bank of Hawaii Classic in Monoa, Hawaii. Lipscomb will play San Diego on Friday, November 18th and Hawaii on Sunday, November 20th.
"We're getting there a few days early so we'll have a couple days to get used to our sleep schedule.
[I look forward] to our team bonding aspect…a lot of us have never been [to Hawaii], but [it's also important] on getting two wins down there" Vinson said.