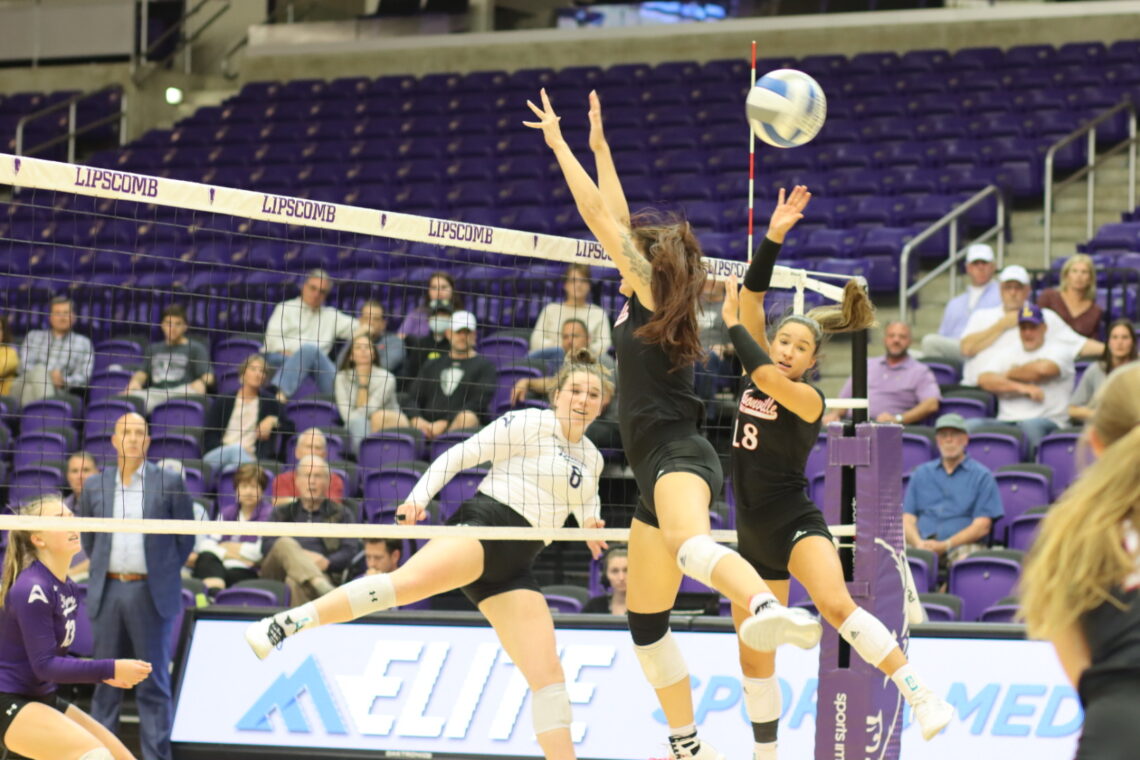 Volleyball suffers another straight-set loss
The Lipscomb volleyball team suffered their second loss at home to ASUN competition as they lost to Jacksonville State in three sets. 
The Bisons lost the first set 25-22 after a back-and-forth set where the Gamecocks were able to prevail. The second set was a similar story as Jacksonville State took a 6-0 scoring-run after the Bisons earned the first two points. A comeback attempt by the Bisons was not enough as they lost the second set 25-19.
Right-Side hitters Addi Pelham and Logan Gish led the Bisons in kills after the two sets with nine and eight kills respectively. Kailee Bass, the fifth-year player from Aurora, Illinois, led the defensive front for the Bisons with her four blocks in the first two sets.
In a competitive third set, Gish contributed with a kill after a long rally, giving the Bisons a 12-10 lead. Sophia Hudephol, the lone setter due to previous Bisons' injuries, assisted on Gish's kill, adding to Hudephol's total assists for the season which sits at fifth overall in the ASUN Conference.
The intense match continued as the Bisons were tied with the Gamecocks at 24 points a piece. A diving save by Gish tied the lead at 26-26, but services were a struggle for the Bisons as they gave up two service errors within the last six points of the game. The Gamecocks capitalized on the opportunity to defeat the Bisons 29-27 in the third set.
Pelham, Gish, and junior Caroline Stogner contributed 36 kills in the match, and Gish tallied the game-high 15 points in the match.
With the Gamecocks sweep in the match, the Bisons fall to 12-12 (9-4 ASUN). The Bisons are tied for fourth place in the top-heavy ASUN conference with only three regular-season matches remaining before ASUN Tournament play.
Photo by Parker O'Neal