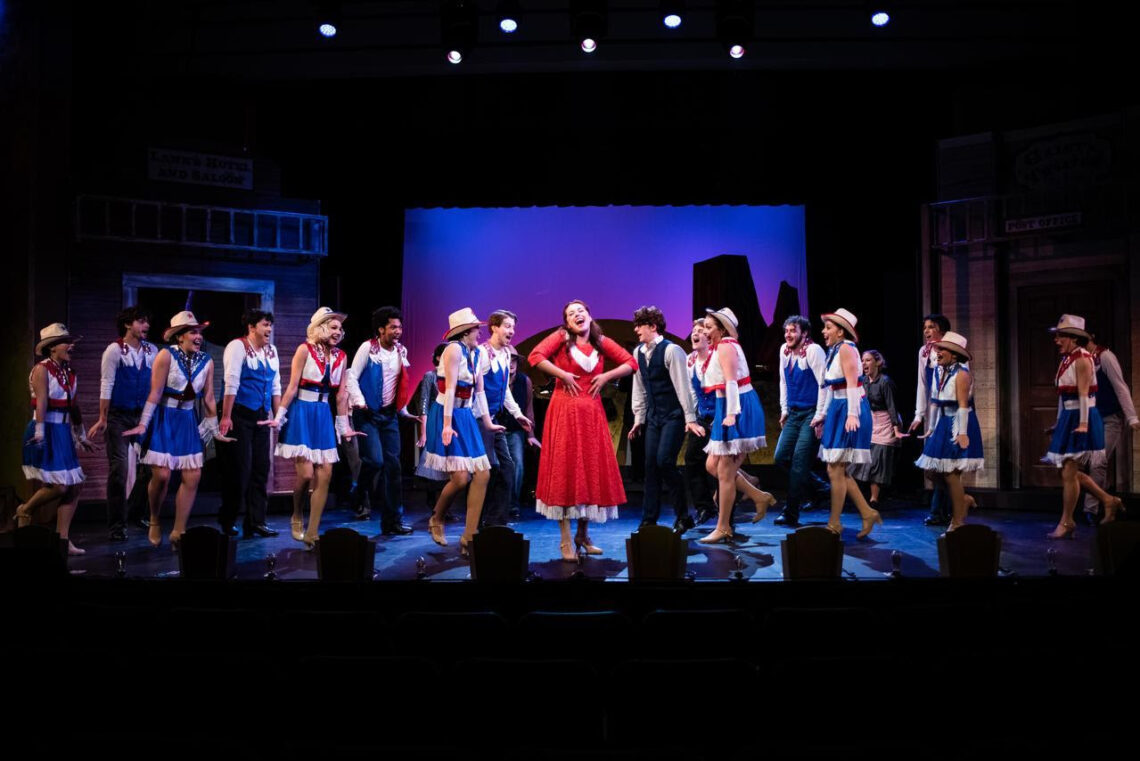 "Crazy for You" causes cheers
Lipscomb University's College of Entertainment in the Arts opened its fall musical "Crazy for You" this weekend.
This comedy set in the 1930s had the audience rolling with laughter on opening night. 
Protagonist Bobby Child is an up-and-coming performer pursuing his debut on the stage in 1930s New York.
After a twist of fate, he is sent on a mission to Nevada to foreclose a rundown theatre on behalf of his family bank.
Upon arrival, he meets the beautiful and talented Polly. She and her father ironically are the owners of the theatre on the brink of foreclosure.
Out of desperation to prove his love for Polly and his interest in keeping the theatre afloat he suggests to Polly that they should put on a show to attract an audience and make things right.
Polly, thrilled with excitement, begins to fall for Bobby. Unfortunately, she soon learns who he is and his reasoning for being in the rural town.
Bobby decides the best course of action is to disguise himself, taking own then the identity of a New York theatre owner named Mr. Bela Zangler. 
The show is filled with hysterical one-liners, energetic choreography, and a touch of cheesy musical romance.
At Friday's opening night, the audience stood in applause for over four minutes as cheering and whistling ensued. Upon exiting the theatre, audience members tap-danced their way to their cars and hummed the show tunes––always a good sign. It is safe to say that the show was an audience favorite. 
Will love win in the end? Does Polly learn of Bobby's true identity? Is the theatre saved?
The show will be performed November 5, 11, and 12 at 7:30 pm and November 6 and 13 at 2:30 pm, offering plenty of chances to find out how the story ends. 
Lipscomb students can check their email for ticket discount codes. 
Photos from Crazy for You by Sarah H. Johnson