Volleyball season comes to an end
The volleyball team at Lipscomb Academy celebrates a season of trials, achievements, and meaningful lessons as the volleyball season marks its end.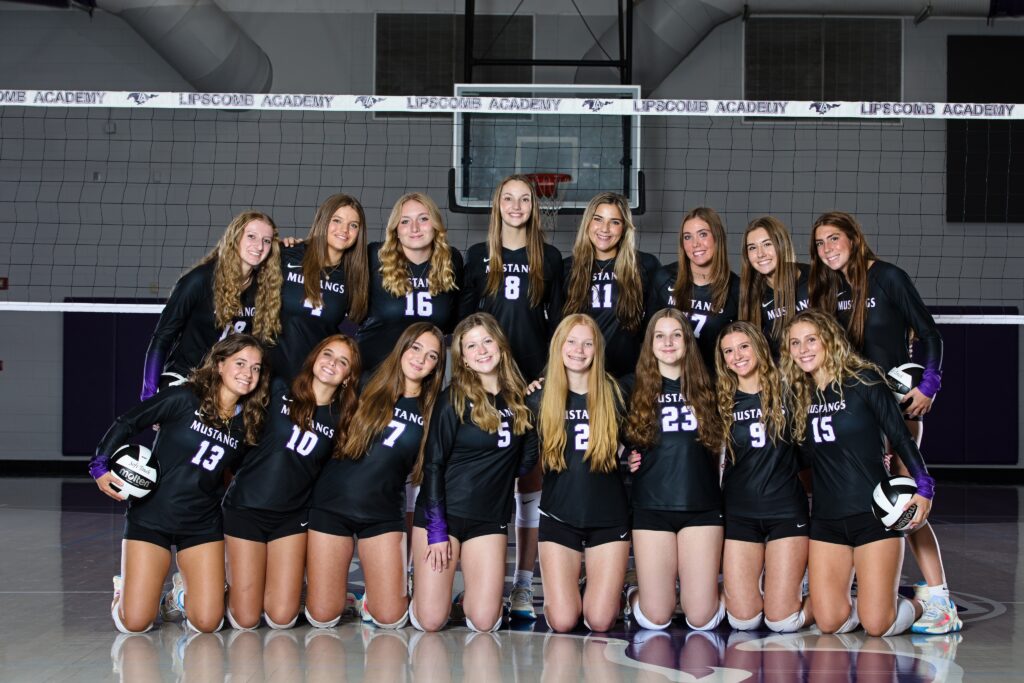 Challenges
With the volleyball team being 7-0 in the region and 20-6 for the season, volleyball coach Jake House says that her players are setting the bar higher and higher every year. According to House, the team came into the regional tournament this year undefeated. 
"I love our region because no matter who we play, it's always a good match and everybody we play always challenges you in different ways. We all make each other better," House said.
Specifically, one of the biggest competitors House and outside hitter Gracie Smitheran said they had to go up against during the season was Father Ryan. House says that Father Ryan always has great teams that compete for every point, but that they are also what makes Lipscomb better as a team because of their good competition.
According to Smitherman, what made Father Ryan so challenging was the fact they were evenly matched. Smitherman states that what really came down to who won was who wanted it more.
"Father Ryan was the most mentally and physically exhausting game that I've ever played because we played them twice and both times we played them, we went to five with them." Smitherman said.
Additionally, players had individual challenges they had to face. Both Smitherman and setter Tori Church said that the mentality of the team was something that affected their performance. Smitherman noted how the team had gotten significantly better since last year, but the team's focus on their performance from the prior year created this mindset that the State Championship was a reach for them. Church says that the team had to start changing their focus toward putting in the effort in order to keep the season going to really help give the team confidence.
Accomplishments
There were many accomplishments that were made this season, including four of the players being voted for TSSAA Division II AA Middle Region Regular Season All-Region Team. The four included MK Hall (MVP of Region), Ruby Walton (All-Region), Tori Church (All-Region), and Kailey Thomas (Honorable Mention).
"I was super grateful and super excited because it just shows how hard work pays off and how teammates help you so much and you couldn't get there without them," Church said.
House says she was very excited for the girls and that it was well deserved. According to House, she can't vote for any Lipscomb kid to be nominated for those awards, so to see that other coaches recognized that made her excited.
Impact
House says that this season she tried to get to know her players on a deeper level than player and coach, and doing that became one of the most enjoyable parts of the season for House. She also says that volleyball has been a meaningful experience not only for her but for her daughters, Josie and Collins, because they get to have these "big sisters."
"The group has just been a really special group to be around with to learn from myself and to grow, to be a better coach, to be a better Christian, to be a better person," House said.
Both Smitherman and Church have also had fond memories of their season together. Both say that their favorite part of Lipscomb Academy Volleyball is the community and relationships the sport has brought them. They both said that their dance competitions were their favorite memories from the season.
"The reason I think why we were so good was 'cause we were all so close to each other. I had such a good relationship with every single person on the team and that made us play so much better. 'Cause we just love each other," Smitherman said.