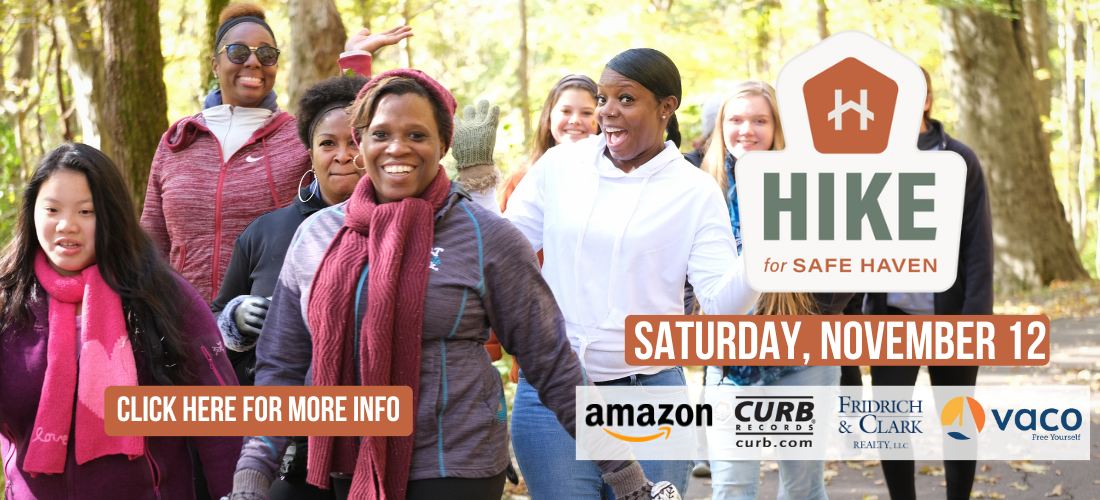 Lipscomb University's AMA hikes for the homeless
One of the biggest items on a resume is volunteer work.
Students can join the American Marketing Association (AMA) at Lipscomb University to gain experience in marketing and be given chances to serve their community.
Every year, AMA attends a service project around the Nashville area to serve their community and raise awareness for the organization. This year, they are attending Hike for Safe Haven hosted by Safe Haven Family Shelter.
The Lipscomb University chapter of the American Marketing Association will attend the Hike for the Homeless event hosted by Safe Haven Family Shelter (a shelter that strives to end family homelessness in the Tennessee area).
The event begins at 9 a.m. at Percy Warner Park on November 12. Anyone is welcome to attend, including pets.
Safe Haven's mission is to house homeless families in Middle Tennessee. AMA strives to promote the event on campus to ensure high participation at the hike.
Posters, announcements, social media posts, and emails will be posted leading up to the event along with sign-up tables in Swang Lobby.
What to expect at the event:
The hike is free for anyone to participate. The paved trails welcome families to bring strollers and furry friends. Live music, food, and activities for children provide the guests with enjoyment and entertainment. Pets can also enjoy the event wearing free bandanas.
Performers from Curb Records and guests such as Princess Anna from Frozen entertained participants of the hike in previous years. The event will also be streamed on Facebook or on the website, safehaven.org, for guests who can not attend in person.
Prizes at the event
People who raise $35 or more receive a free T-shirt. If a team raises $1,000 or more, it is considered a Mountaineer. One hundred Mountaineers can place 40 families into homes. The money donated helps Safe Haven provide homes, tools, and resources for self-sufficiency, secure employment and housing.
"A lot of work has gone into making sure that our push for Hike for Safe Haven makes a difference for someone that really needs it," said Jason Southall, Lipscomb AMA president. "We have two goals: raise over $1,000 for Safe Haven, and have the largest team presence on Nov. 12."
Prizes awarded to the best hike preparation, best pet hiker, the hiker with the longest hike, and the largest hiking group will also be given out.
About Safe Haven
Besides hosting fundraising events like Hike for the Homeless, Safe Haven Family Shelter works hard to end homelessness in Middle Tennessee. Its goal is to empower, support, advocate, and house homeless families in the Tennessee area.
For 37 years, Safe Haven changed lives by administering proactive programs, trauma-informed care, homes and evidence-based practices to families experiencing homelessness. Visit www.safehaven.com for more information.
"Hike for Safe Haven is a community event where members are coming together to impact the community," said Jordan Forbes, AMA's vice president of social media at Lipscomb. "I am excited to be part of AMA at Lipscomb and join forces to positively amplify the homeless. Being able to give back is a blessing within itself and I am overjoyed our organization is providing the opportunity to do so."
For more information about AMA go to www.lipscomb.edu. Any major can sign up, and it costs $29 to be a member.
The American Marketing Association is designed for students to gain career development, marketing skills, participation in competitions, connections with professionals and understanding in marketing.
AMA offers a lot of opportunities for students to grow in their field. Every year, Lipscomb's AMA hosts an event called Marketing Week where students can participate in sales panels, make T-shirts, design a website, and listen to guest speakers in the professional world.