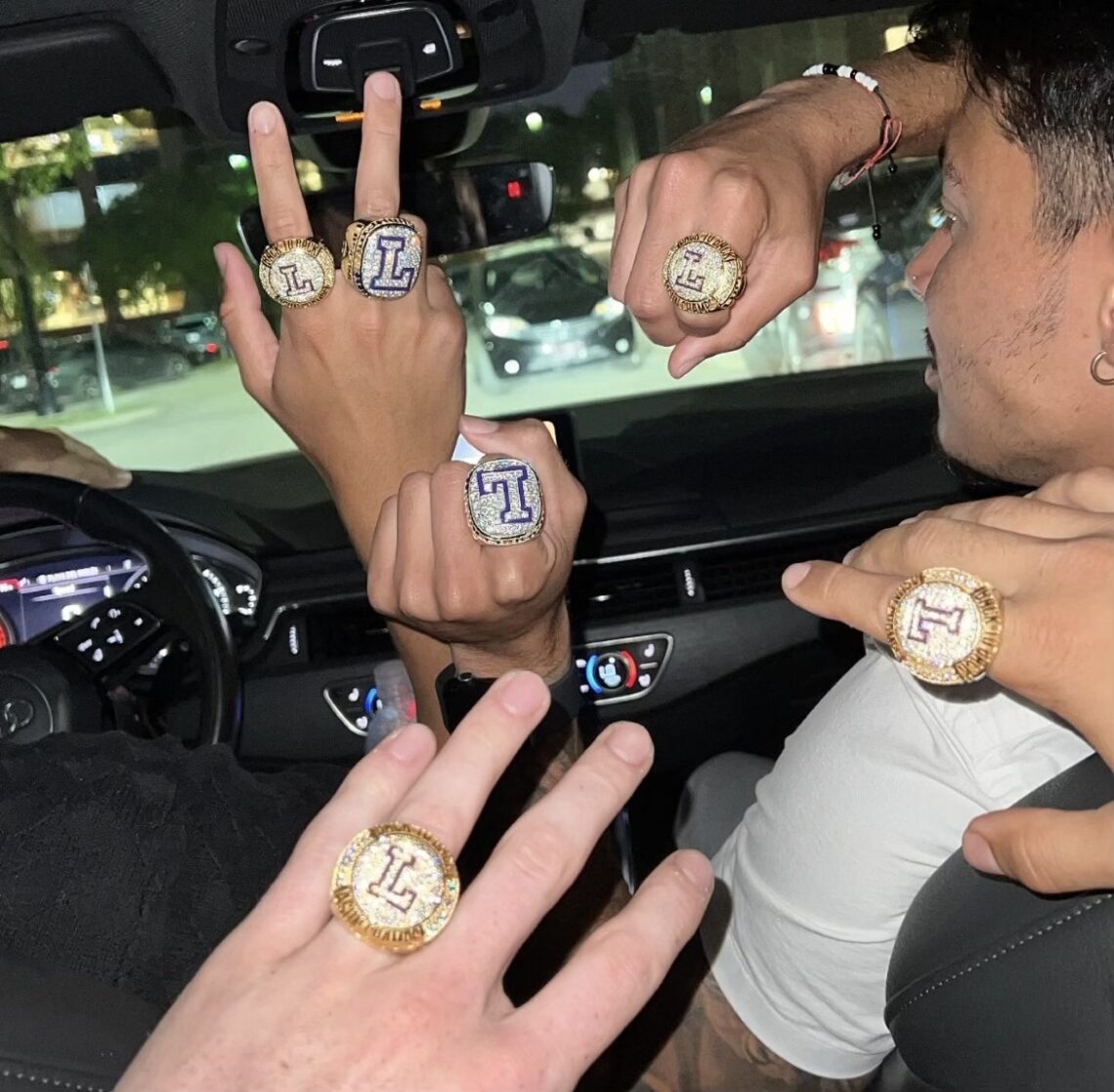 Lipscomb soccer: A championship dream realized
Months ago, before the Lipscomb men's soccer team played in the ASUN conference championship final, senior forward Jelldrik Dallmann of Kuhstedt, Germany, mentioned that his dream was to win a championship ring – and had been since he'd come to the United States. (See the pre-final article for more from this interview.) The Bisons then went on to do just that – win the final game and take the title of ASUN champions, and win their rings. Dallmann also went on to be named the ASUN Player of the Year for the 2022 season.
Once the championship rings made their way to Lipscomb's campus, the team held a championship ring ceremony where they were presented to the players and coaching staff. Herd Media spoke with Dallmann again, to talk about the realization of his dream, and a bit about his own journey.
"They don't have rings in Germany. They just have a cup," Dallmann explained. "If you win something [in Germany], you get a cup as a team, and maybe individual awards, like if you're the top scorer, you get maybe something, but you know, no rings at all. That's a very American thing. I don't think the rest of the world have rings."
"I [knew] guys like Tom Brady, when they win the Super Bowl they get a ring. But I didn't know that college students [in the States] get one as well. What's funny is like at my first college I saw the track team, they won the nationals and they got a ring. And at that point I knew I wanted a ring. Like that was the time."
"So I saw the rings and I put it in my head. I want a degree. When I leave the states, I want a degree and I want to win a ring. Those were my two goals."

Jelldrik Dallmann, senior forward
Dallmann began playing soccer when he was three years old, in Germany. "Everything is soccer in Germany," he said with a laugh. "In Germany there's not other sports like in America you have the feeling like you can choose from so many sports. There's like basketball, baseball, and football and soccer, or golf. And in Germany, you can play these sports as well, but it's not like in America. I think the next football team is like one hour away from me. And it's just not a big sport like soccer is. So all your friends play soccer and obviously like you start playing soccer then as well. That's why I [started playing] I think – cause of my friends and because it's just the number one sport there."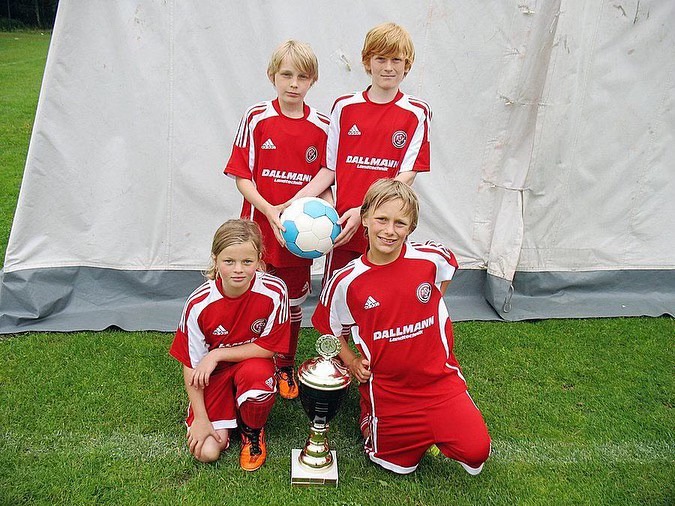 Instead of leaving the sport as he got older, however, Dallmann kept playing. "I fell in love with soccer," he grinned. "I was pretty good as well cause I was always ambitious. I was super ambitious as a kid and that really got me better and better. And then I was good at it and it was fun and I loved it."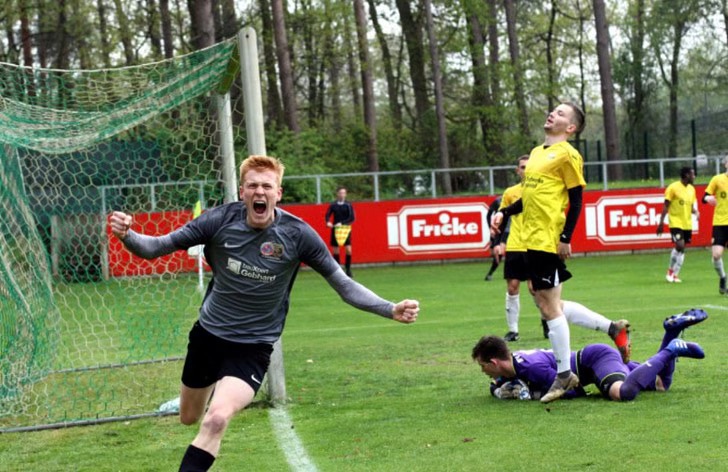 Dallmann graduated from high school in Germany still playing soccer. After that, it was off to the United States to play soccer "in the middle of nowhere in Kansas, at Cloud County Community College." Dallmann originally only came to the United States to study for one semester and improve his English.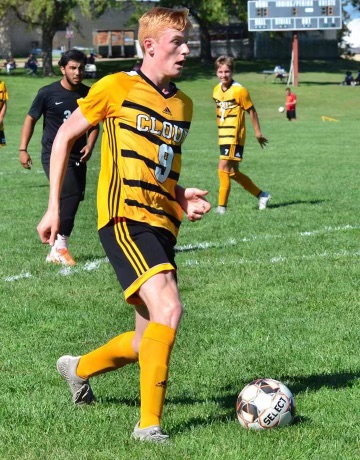 "But I really liked it," he said. "I had a good season my first semester, but I'd [promised my girlfriend back then] that I would come back." But just like for many of the rest of us, Covid hitting the world changed all of Dallmann's plans. "I was able to do all of my classes online, and then I said, 'Okay, whatever, I will just do it online from Germany.' So 2020, I was a whole year at home. And then I said, 'Okay, now I have to do just one half year to get my associate degree.'"
"So I said, 'I'm coming over again,' and I did."

Jelldrik Dallmann, senior forward
"I played my Covid season in 2021 at Illinois Central College because [Cloud County] canceled their soccer program, so I had to transfer. So I went, I got my associate degree, played the 2021 season in Illinois, graduated with my associate degree. Then I transferred to my first division one college, Niagara University."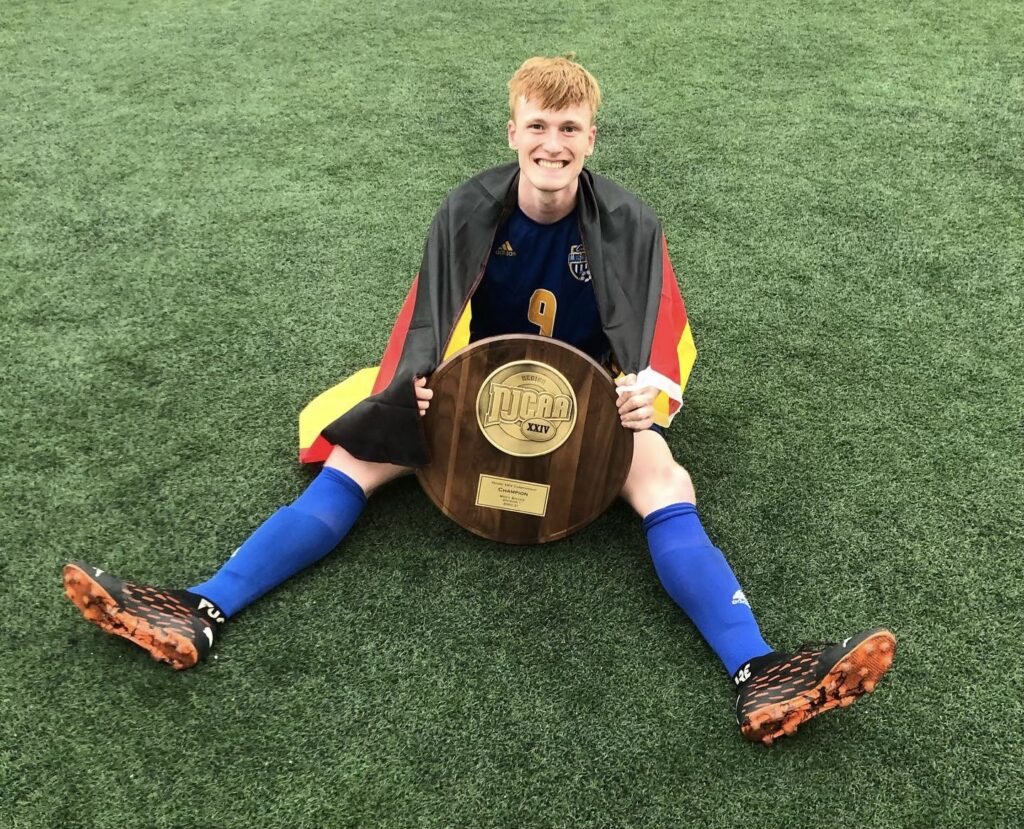 After a "very, very good season" at Niagara University, Dallmann entered the transfer portal one final time, looking to wind up in a bigger city. He ended up in Nashville, joining Lipscomb's men soccer team.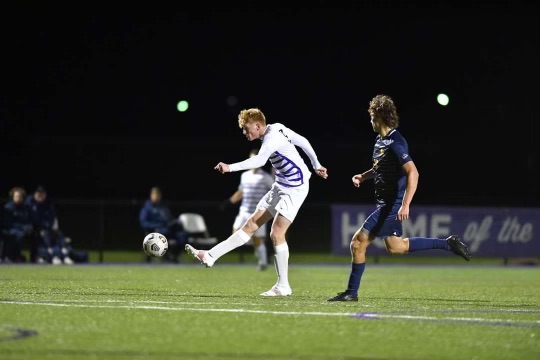 Lipscomb's soccer team had Dallmann excited regarding chasing his dream of winning a ring. "I already knew that we're gonna be able to win a ring with [Lipscomb's] team. Here was very realistic to win a ring. That was one of the reasons I came here as well."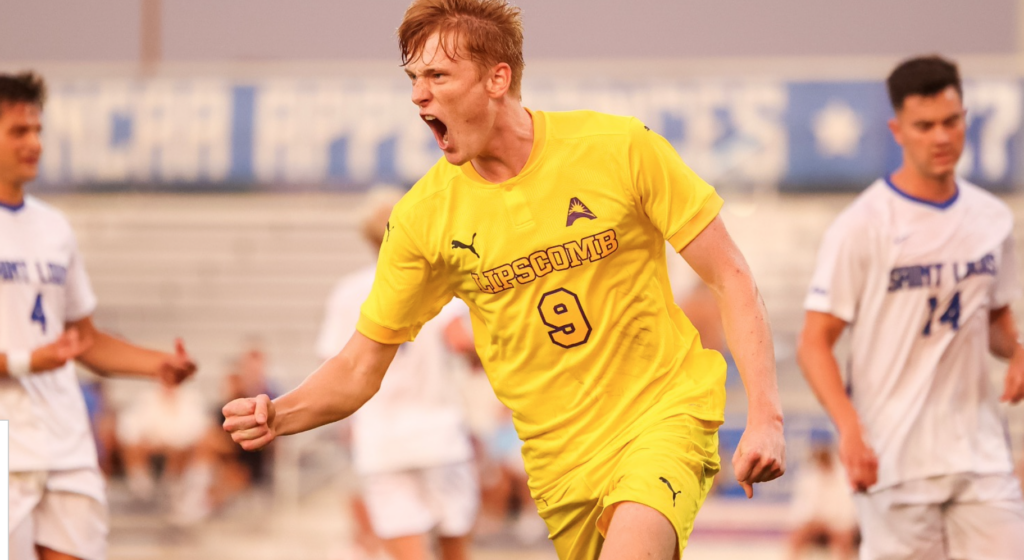 "And then we won the ring," Dallmann grinned. "Some of the guys [on Lipscomb's team] who have two or three rings, they were making fun of me because I just have one. But I told them like, one is more than enough for me. That was my goal and that's something special. I don't need a second ring."
"Like this is something I will, when I'm 80 years old, when I have my grandchildren around me, I will put my ring on or have my ring on and I'm gonna tell them the story, how we won the ring. I really like those small things where you can tell a story about, and I'm living from memories and this's definitely a good memory."

Jelldrik Dallmann, senior forward
Dallmann smiled once more. "It's a pretty ring as well," he admitted. He was right about that. The championship ring sat on the table in front of him, drawing his attention throughout the interview. When asked how he felt about finally accomplishing his dream, his smile grew. "I'm just feeling so happy that I've finally done it," he gestured at the ring. "And in two weeks I will get my degree as well," he added. "And then I'll have everything I wanted here. Like I have got a degree, a good bachelor degree from a top university and a ring. I got the goals I set myself."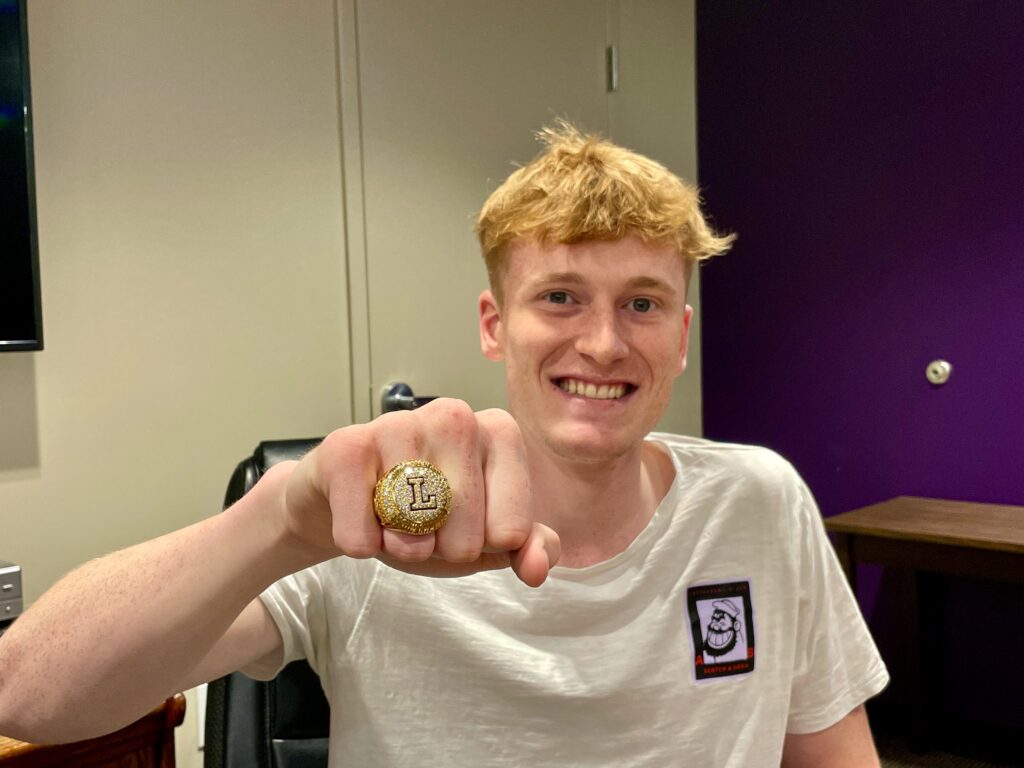 "The ring is special for me as well, because in Germany we don't have rings. In Germany, all the people we see with rings, they're something special. Not many have them. And it's just cool to say hey, I studied in America, I won a ring there. I think here, for Americans, I would say it's more normal, but for me it's very special."
Dallmann plans to head from Nashville to Dallas, Texas, where he will go for his Masters degree at SMU, and continue to play soccer on his last year of eligibility. "My last year of eligibility is a bonus, and I'm gonna enjoy that year. I'm really gonna enjoy it," Dallmann said.
Now that his two dreams have both been realized, Dallmann is setting himself new goals and dreams to pursue, but he's also determined to enjoy what's currently ahead of him. "I'm thinking about that," he chuckled when asked about them.
"I was one of the players who got nominated who could have been drafted last year. And I was at a Nashville combine, which was nice. And maybe, I think it's a high goal, but going to be drafted would be like, awesome. That would be crazy, and would be just like insane. But I don't want to set it as a firm goal because I also see, if I get my master's degree or with my bachelor degree, I can find a very good job as well, but right now I just wanna enjoy my last year and everything. After that, what happens, happens. And it's gonna be good anyways because I have achieved everything I wanted to do."
After SMU, Dallmann is unsure as to whether his life will keep him in the United States or lead him back to Germany. "I definitely want to stay here for my first job, or if I get drafted to play soccer [here], I want to play soccer. That's obvious," he shrugged. "But after that, when I'm around 30 or when I want to have kids and everything, then I want to go home back to Germany and live there the rest of my life," he smiled, thinking about his home. "[I want to go back to] my small village with my family and friends, yeah, my boys are there, they're all still there, and I definitely want to go home."
"I'm just super thankful that these coaches here at Lipscomb gave me the opportunity, trusted in me, and let me be a part of the team." Dallmann said in closing. "I'm just so thankful. And I'm so happy that I can check the box now and that I have my ring." He laughed, holding up the ring.