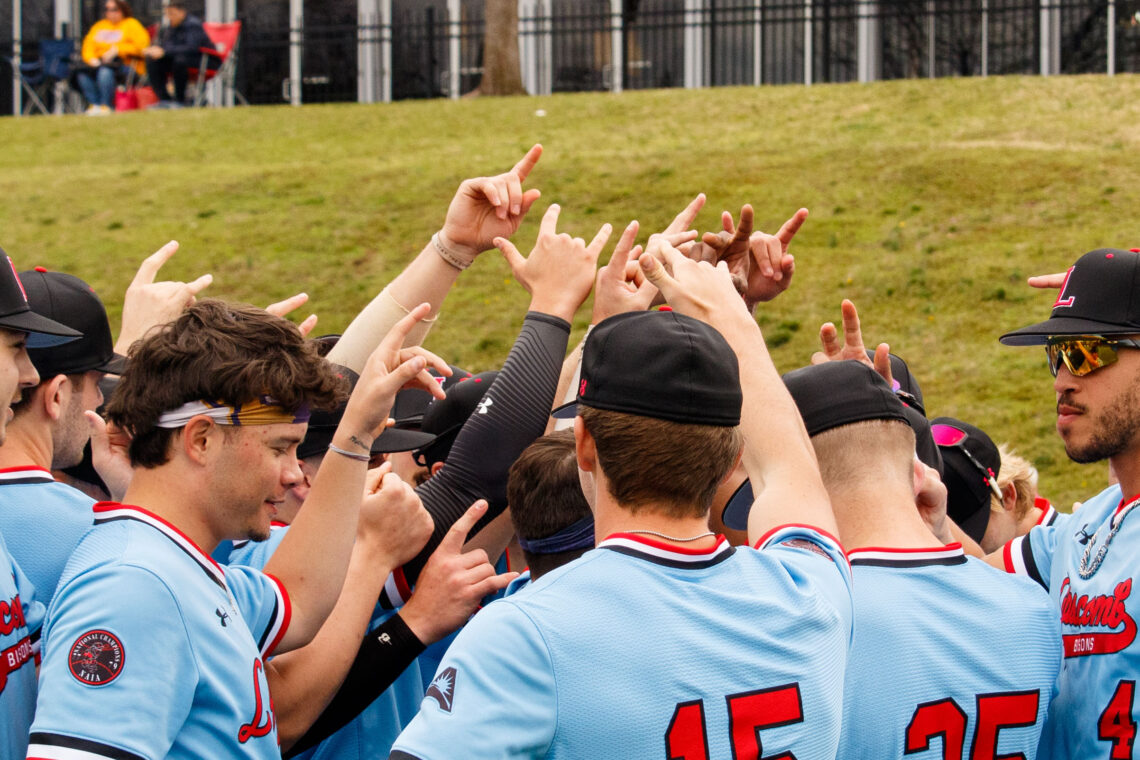 Lipscomb baseball claims ASUN title, heads to the NCAA tournament
In a year featuring many memorable moments for Lipscomb sports, another one happened on Sunday afternoon.
The Lipscomb Bisons baseball team claimed a 12-6 championship victory over their ASUN foes Florida Gulf Coast to reach the NCAA tournament for the first time since 2015.
However, it took a lot of resilience from the team to catapult their way to this position.
The club would drop their first two pool play games in Deland, Florida, to Liberty and Florida Gulf Coast but utilized a unique tournament format to their advantage.
Securing a victory in an elimination game against the Jacksonville Dolphins, the team would advance to play the Liberty Flames again in the semifinals.
Riding a clutch pitching performance from graduate student Brayden Tucker and seven runs on seven hits from the offense, the Bisons would be just one win away from taking home the ASUN title after winning the contest 7-3.
But the team knew they couldn't look ahead of an ASUN team that has wreaked havoc on every Lipscomb sport.
Using the momentum built from the current two-game win streak, the Bisons proved quickly to be up to the task.
The team would blast five homers in the game, with three coming from junior outfielder Alex Vergara.
In addition, Lipscomb would not allow any runs after the sixth inning to ensure that they would be crowned the champions of the ASUN in 2023 with the 12-6 win.
Now, the team will see where they will go when the field of 64 is announced.
Those interested in watching can tune in to ESPN 2 at noon ET tomorrow.