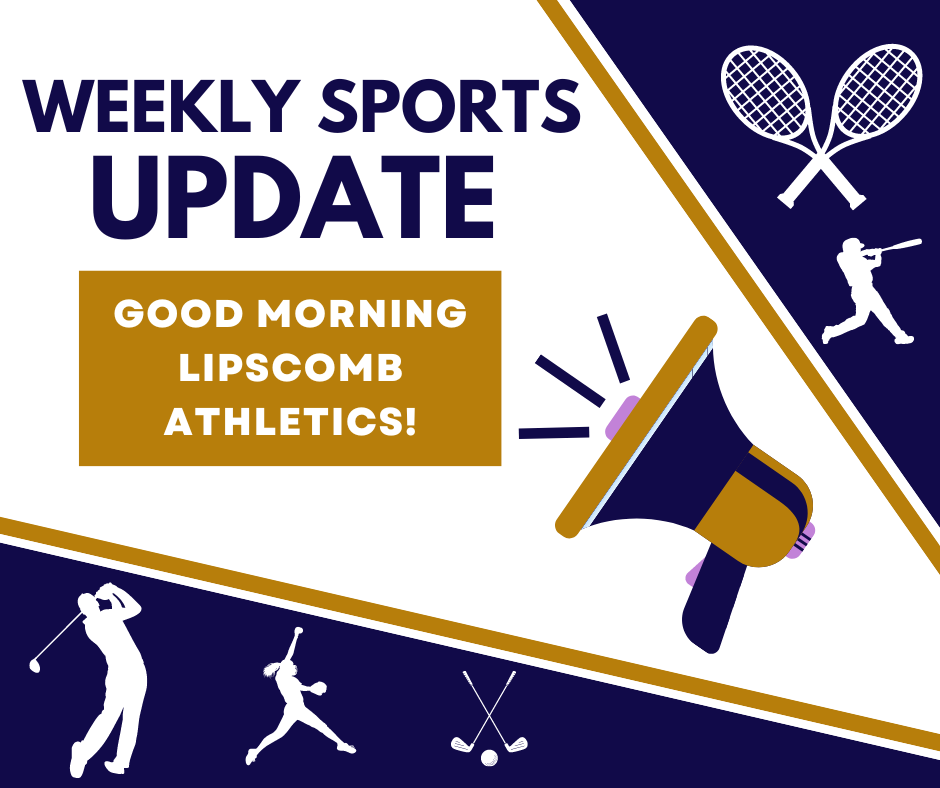 Good Morning Lipscomb Athletics! – Weekly Sports Update
Check out our Instagram for a video update from Kylie Kissler.
Baseball went 1-1 with their two-day series against Liberty last weekend. On Tuesday, they beat ranked #18 Louisville 12-7. This weekend they will play a three-day series against North Alabama in Florence, AL. All the games this weekend will be available to watch on ESPN.
BISONS WIN!!

We knock off #18 Louisville for the second consecutive season!#IntoTheStorm ⛈️| #HornsUp 🤘 pic.twitter.com/CPBlH1htVv

— Lipscomb Baseball (@BisonBaseball) April 5, 2023
Softball went 1-2 in their series against Stetson this past weekend. On Tuesday, they beat Tennessee Tech 14-0. This weekend, they will host Queens in a three-game series.
Time to VOTE🗳️for the #ASUNSB Play of the Week‼️ Give this tweet a like and go to Facebook using the ❤️ emoji to cast your vote for @LipscombSB's Kaylyn Belfield

🔗 |https://t.co/mjKS2Zkzkl#HornsUp🤘 pic.twitter.com/XYsX4eYSes

— ASUN Softball🥎 (@ASUNSoftball) April 5, 2023
🚨 𝑩𝑰𝑺𝑶𝑵𝑺 𝑾𝑰𝑵 🚨

W: @EmilyYakubowski (10-8)
L: Gracelyn Woollen (0-6)

14 runs on 12 hits, including a combined 8 RBIs by @jackbusch22 and @ToriWomack44, to clinch the non-conference win❗️#IntoTheStorm ⛈️ | #HornsUp 🤘 pic.twitter.com/wU9Wc0Oif8

— Lipscomb Softball (@LipscombSB) April 5, 2023
Men's Golf placed 20th out of 28 team at Stanford last weekend. On Monday, they will travel to Mizzou to play in the Tiger Intercollegiate.
Men's Tennis lost to Stetson on Sunday and beat Austin Peay 4-3 on Wednesday. They will play against North Alabama on Saturday.
Women's Tennis beat North Alabama on Wednesday and will face off with Central Arkansas on Saturday.
Track and Field will travel to Ole Miss this weekend to compete.
Check back next week for more updates!