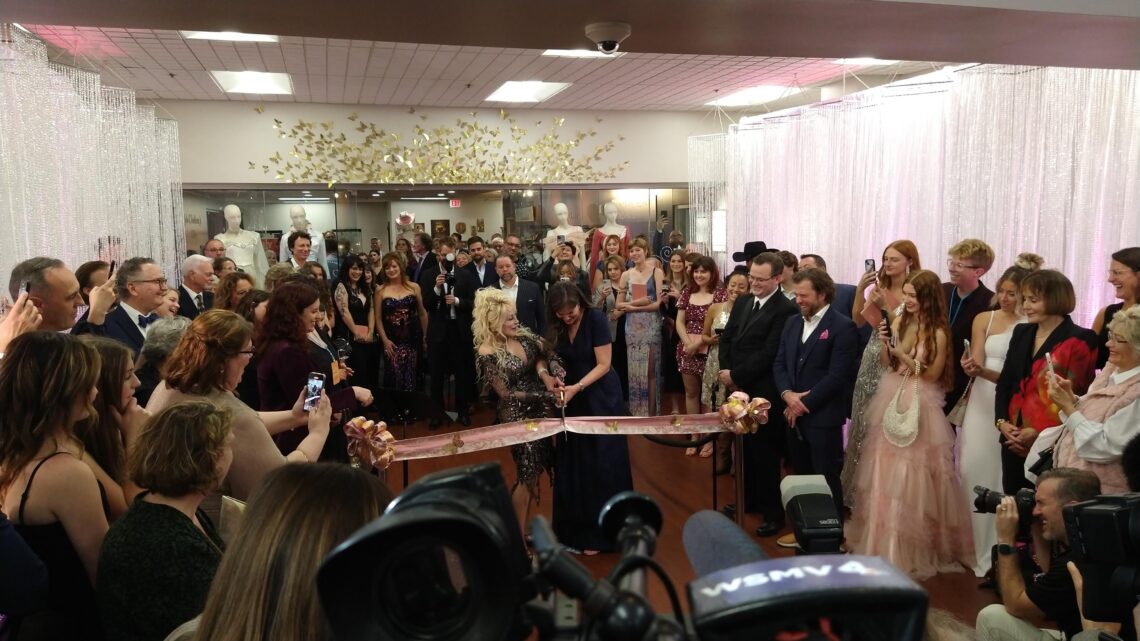 Dolly Parton fashion exhibition sparkles on opening night
Glitz and glam took over Lipscomb University's campus last week, as the "Dolly Parton & The Makers: My Life In Rhinestones" fashion exhibition opened in Beaman Library. The exhibition showcases 25 of Dolly's most iconic looks, while also shining the spotlight on the many makers of these pieces.
The event began with a few words from Nashville mayor, Freddie O'Connell, who attended the event with his two daughters.
"We are celebrating the designers and so many people in this room who as partners put in so much hard work, culminating in tonight's amazing exhibition." said Mayor O'Connell.
"I couldn't be more delighted to honor Nashville by being present at Lipscomb University for a unique fashion presentation."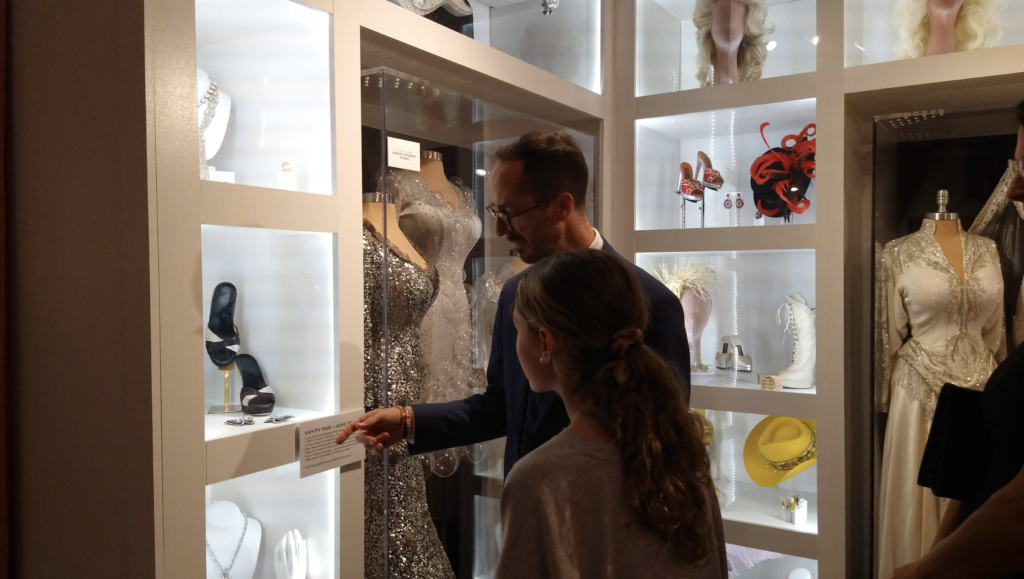 Following O'Connell was Lipscomb president Dr. Candice McQueen, who introduced Parton to everyone in attendance.
"Her music has truly been the soundtrack of our lives." McQueen said to the crowd. "And her unique fashion sense has left an indelible mark on the world of style."
Even though Parton is seen as the focal point of event, President McQueen reiterated that it's the people "behind the seams" that will truly be the center of attention.
" These are the creators, the designers, the costume makers, the sewers, the pattern makers, the artists, and the dreamers that were all behind her iconic fashions." said President McQueen. "These people were usually not in the spotlight, but tonight we want to put them there. You're going to get to see these individuals brought to the forefront."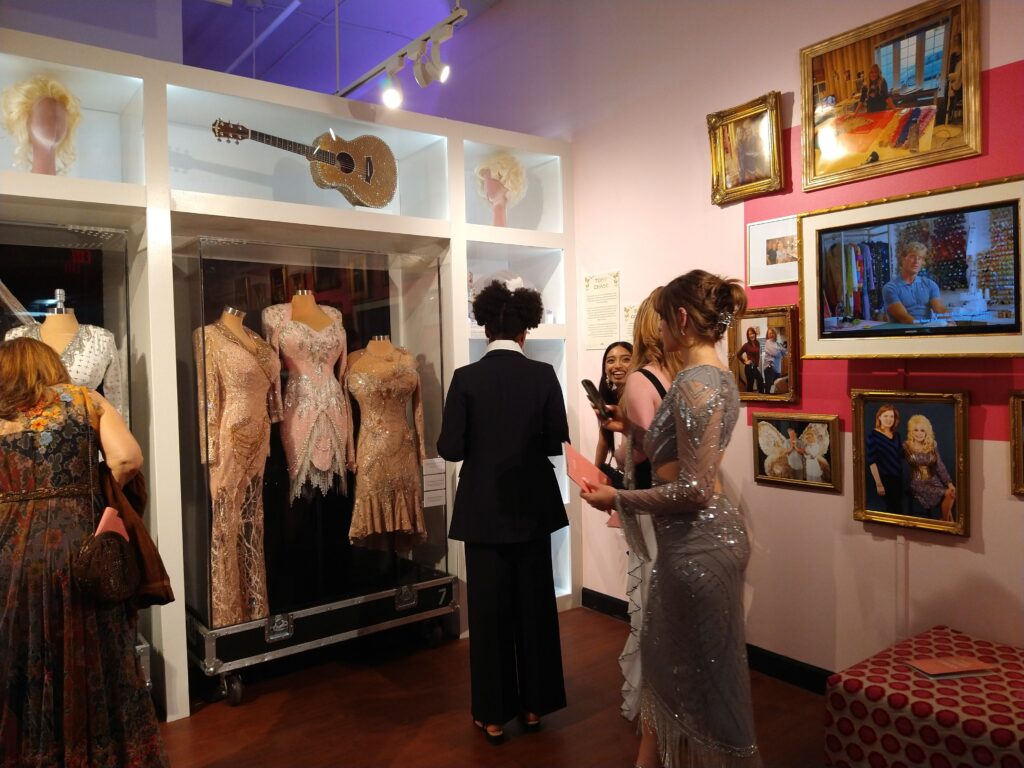 Dolly herself then came out to address the crowd, thanking everyone in attendance and answering a few questions from President McQueen and some media members in the crowd.
"It looks really good. I was very proud. I'm amazed at how much I've done!" Parton joked with the crowd. "Somebody says, 'how does it feel to see all that?' I said, 'I just think, whew, that's a lot of living!'"
Parton got the chance to walk through the exhibition prior to the ceremony. The experience left her amazed, proud, and filled with nostalgia.
"I just look around, and I think wow.. lot of love, lot of time, lot of energy, lot of creativity from a lot of people." Parton said.
"Looking at all those clothes I have memories of almost every outfit that I've worn, shows that I've been on, movies that I've been in, and remember the people." Parton said. "That's why the book kind of is something to celebrate the people behind the scenes."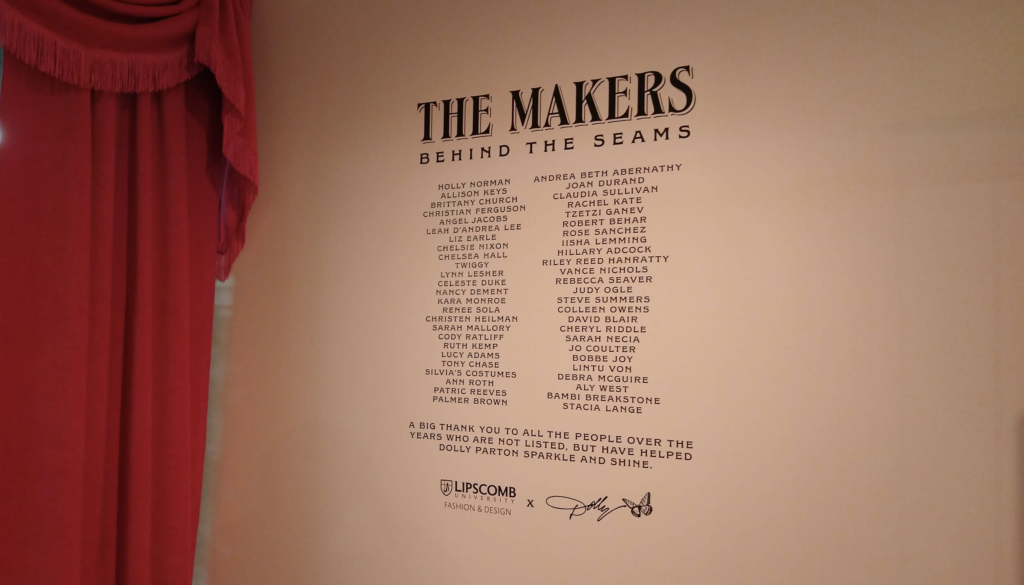 Parton also says that though she is known for her one-of-a-kind fashion looks, her priority has always been comfort. Even when others may not have cared for it.
"When people call me a fashion icon, back before I had any of that, I just liked to wear what I felt comfortable in." Parton said.
"I do think there's so much to be said about being comfortable in your own clothes, in your own skin, or whatever. Really through the years, even when people thought I was making a mistake, and that I should calm it down."
Her favorite look that's on display? The dress from her 1989 performance of "He's Alive" at the CMA Awards.
"I loved that song and I just remember that moment…it meant so much to me." Parton said.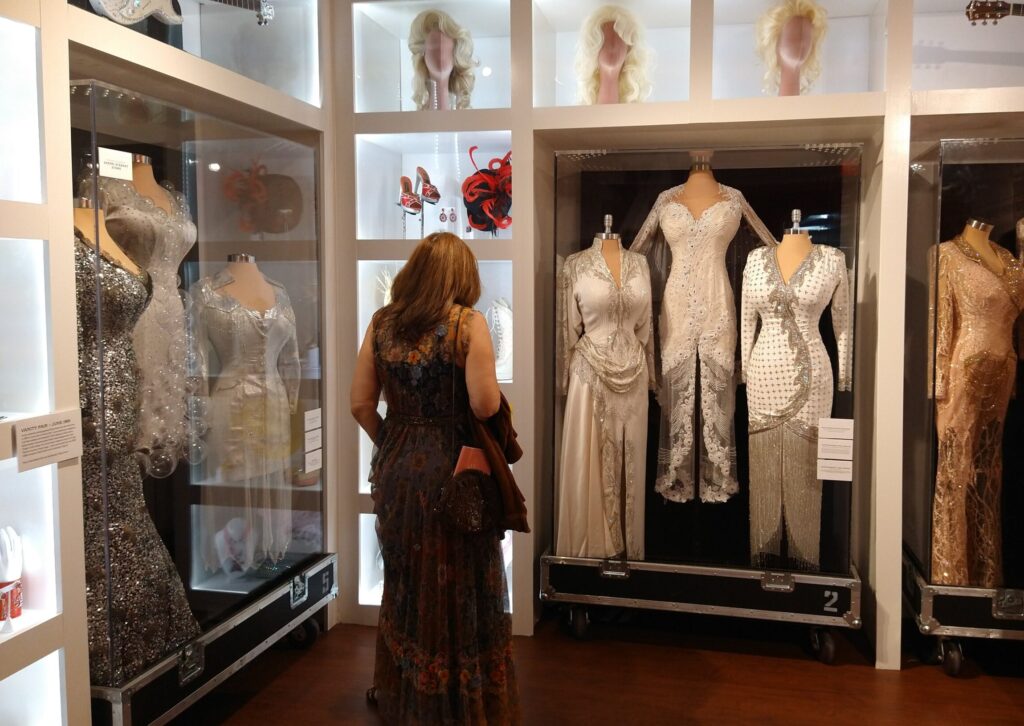 "That dress was just a beautiful thing designed by a guy named Tony Chase. Who's not here anymore, but he left a beautiful dress for you to go look at. A lot of beautiful dresses, actually."
The opening night event also included musical performances from multiple Lipscomb students, who covered some of Parton's most well known hits.
For those interested in seeing the "Dolly Parton and the Makers: My Life in Rhinestones," exhibit will be open from Oct. 31-Dec. 9 in Beaman Library. Tickets are still available online for select showings.