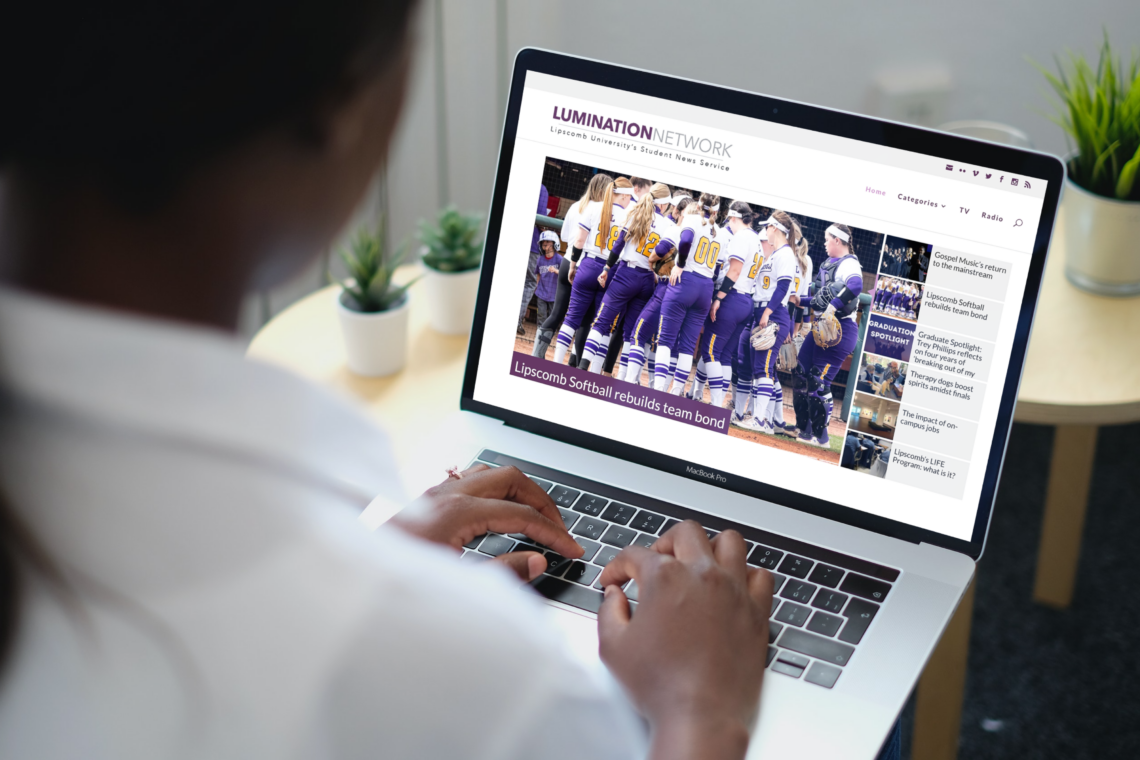 Candice McQueen speaks on her goals as she prepares to take over as Lipscomb president
Republished from Lumination Network, Aug. 23, 2021.
Dr. Candice McQueen describes her return to Lipscomb as "very satisfying."
Her appointment to succeed Randy Lowry as president of the university brings her back to the campus where she has served as an academic leader as senior vice president and dean of the university's College of Education.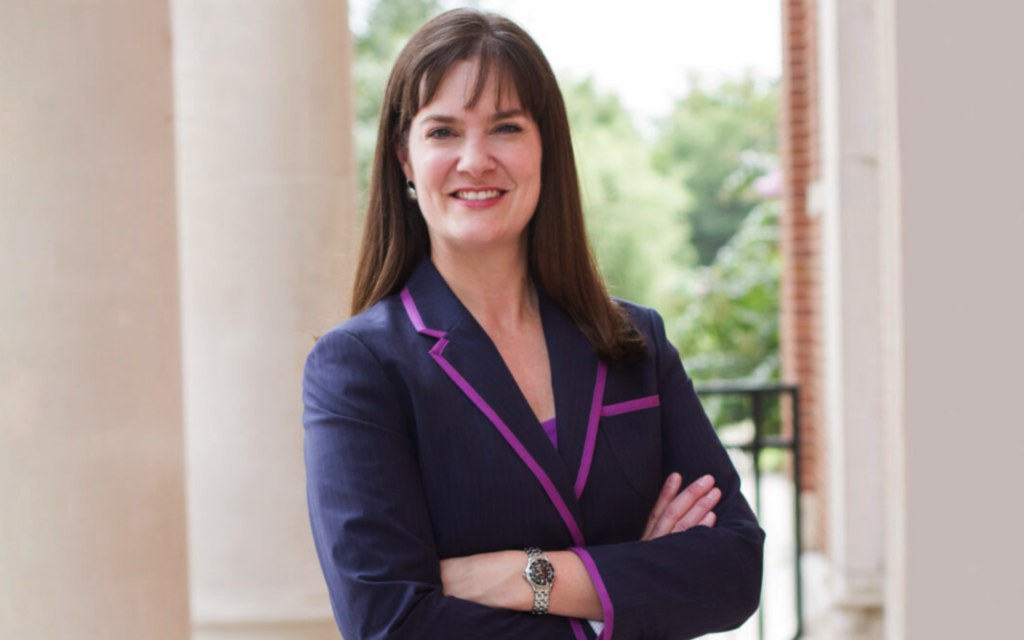 McQueen's leadership at the school goes back to her student days when she was on the Quest Team, Lipscomb's student-led orientation group, and also served as the first student coordinator of Singarama, the university's annual student song-and-dance competition.
As of September, McQueen will be tackling a new role at Lipscomb, that of the president.
"When I was at Lipscomb, I was very involved, and so I enjoyed leadership roles and certainly roles that were focused on university things, but I can't say that I've probably ever sat down and said 'Oh, I see myself as the president,'" said McQueen in an interview with Lumination Network.
"When you're involved in leadership, you're involved in doing things on the campus that you love. That should be a testament that you never know what might happen and certainly that was my case."
McQueen's past is a stark contrast to that of current President Randy Lowry, who came to Lipscomb as a law professor from Pepperdine University in California. McQueen said she believes her experiences at Lipscomb give her a deep understanding of the university's reputation.
"Being from Nashville and being from Tennessee gives me the perspective of knowing what Lipscomb has been to this community," she said.
"I'm going to listen and learn in my first year and hope to connect what I think I know with certainty what will be known, to better serve."
The announcement of McQueen's appointment as Lipscomb's 18th president carries historical significance. McQueen will be Lipscomb's first female president in its 130-year existence.
"To be honest, I didn't think about it too much during the process," McQueen said.
She instead said she wants her experience and strong leadership to represent her appointment to the role.
"I feel like my skill set matched well with what the university presidency will be about," she said. "And, so I honestly didn't think too much about 'the first female.'"
McQueen's appointment comes at a time of turmoil for higher education. COVID has transformed the way campuses operate and forced university leaders to adapt to challenges.
"I've always thought it would be harder to make decisions coming out of a pandemic than going in," said McQueen
"There's so much variation still in vaccinated versus unvaccinated, vaccines available for certain age groups, what we learned about virtual education and how should we actually apply that or not apply that going forward."
For the past year, McQueen's role as the state Commissioner of Education allowed her to gain first-hand experience dealing with post-COVID decision making.
"I had national experience during COVID Because we [The State of Tennessee] were advising hundreds and hundreds of schools, primarily K-12 districts and schools but also some higher ed, on how they should approach COVID safety protocols, how should they continue to engage through virtual education,"
"I was consistently learning what is Indiana doing different than Texas doing different than California doing different than Tennessee, and then how should that apply in different contexts that call for action. What I learned from that is that we really have to take this one day at a time, and I think it's even more true today than it might have even been a year ago."
Ultimately, McQueen has three main goals for the upcoming semester. She said "the first is to make sure I get to know you, the students, the faculty and the staff,"
"Seven years is a long time to be away from Lipscomb, I want to come in and make no assumption about anything, but to listen, learn and take in information quickly and make some, what I hope to be, strong decisions about strategy going forward this year."
Her second goal is to discover where gaps lie in the university, "I want to learn what those are and make sure that we are attending to those needs quickly,"
"Then I would say the third is to start dreaming. Let's dream and imagine what is possible at Lipscomb University, among all of the people who are part of this community. And then let's dream and do together not just the framing, but what we've got to move those things forward."
Dr. Candice McQueen will take over as Lipscomb University President on Sept. 7. Inauguration ceremonies will take place during the spring semester.
Photo via Lipscomb University