Academy football wins again amid Trent Dilfer controversy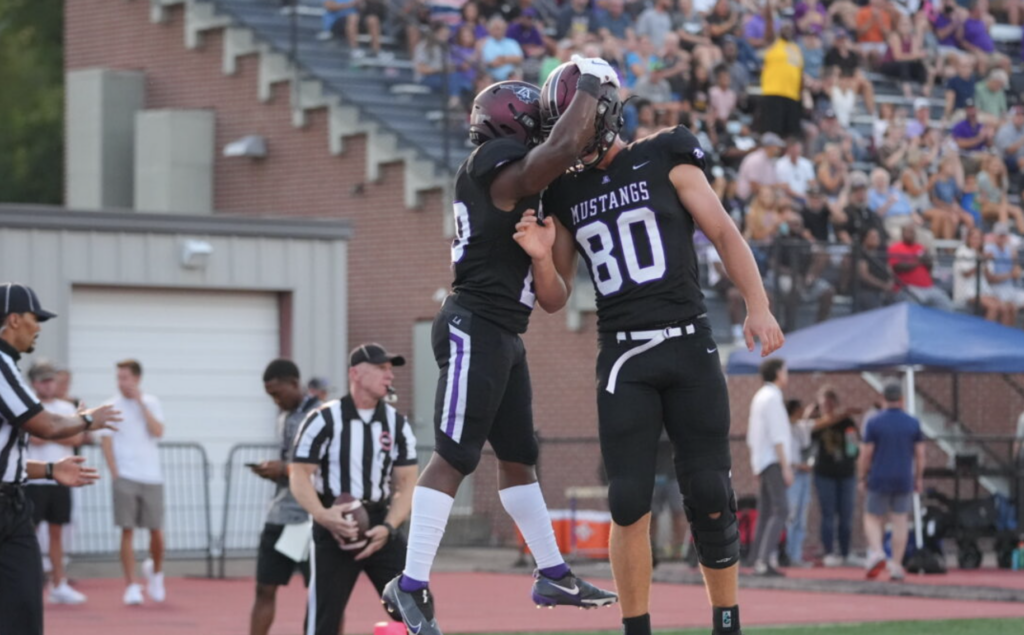 On a night that has now become more well-known for a viral video than a dominant performance on the field, the Lipscomb Academy Mustangs football team beat the Independence Eagles 62-7.
The Mustangs had control from the first moment Friday night at home. Senior running back Alex Broome earned three of his six touchdowns on the night in the first quarter alone.
Those three touchdowns alongside an interception returned for a score put Lipscomb ahead 27-0 after one period of play.
By halftime, the hosts led 34-7, and Broome's continued dominance would lead to two more rushing touchdowns and a 34-yard reception from junior quarterback Luther Richesson for a sixth score.
All told, the rushing attack spearheaded by Broome delivered seven scores, two of which came from backup running back Carlin Walker in the fourth quarter. The rushing yard totals told the story of the day, as Lipscomb accrued 314 yards on the ground while Independence managed only 30.
However, it's not Broome's name circulating the internet after the win: the two trending names are Trent Dilfer and Beau Dawson.
A viral video surfaced after the game on Friday night that has amassed over 10 million views on popular video sharing service TikTok.
The video shows head coach and former Super Bowl-winning NFL quarterback Trent Dilfer grabbing his starting tight end, Beau Dawson, and verbally reprimanding him after Dawson threw his helmet and appeared to argue to his coach.
BroBible, an account featuring sports highlights and lifestyle videos for athletes, posted the video that took off over the weekend, and social media users across all platforms have come to the defense of both player and coach.
Dawson, a senior who wears No. 4 for the Mustangs and started for the team last year as well, is the son of Phil Dawson, another NFL veteran who played as a kicker for 20 years. The Mustangs' special teams coordinator, Phil is a longtime friend of Dilfer dating back to their professional days.
The Lipscomb Academy Football Twitter and Instagram accounts have posted a statement release coming from Dilfer.
"I take full responsibility as the head coach… for not deescalating an emotional situation with [Beau Dawson]," the statement said. "During a moment of frustration and in an attempt to get our team to play with more discipline, I unfairly singled Beau out."
"Somehow Beau Dawson has been portrayed publicly as the culprit in this situation, when in reality, I should have been a better leader and shown greater wisdom and discernment in how I handled the incident. Overall, I could not be more proud of Beau and the rest of the team for how they handle the emotional nature of each game they compete in."
Meanwhile, the team continues to be ranked among the top in Tennessee and nationally. As of the most recent ranking on Aug. 24, the Mustangs were ranked second in the state by MaxPreps among all high school football programs, and are widely considered to be just outside the top 100 nationally.
Lipscomb travels to Madison to face Goodpasture Christian this Friday in a bid to win its third game of the season.
By Danny Kotula
Republished from Lumination Network, Aug. 30, 2021.