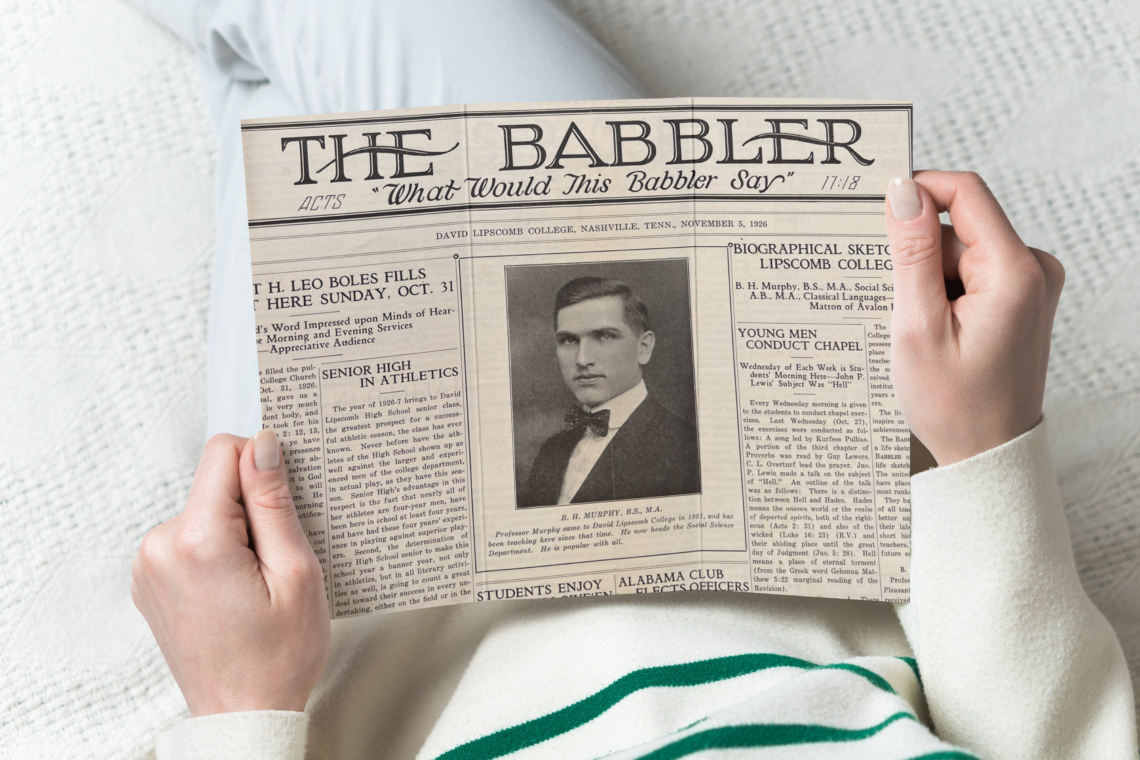 Beloved Bison burglarized
Republished from The Babbler, Feb. 20, 1986
On the evening of Jan. 31st, three days after the theft of our beloved Bisons head from McQuiddy Gym, two individuals driving a blue Honda were stopped by Security Officers Maurice Conner and Russ Roberts in the McQuiddy parking lot.
The Names of the two males turned out to be students at Belmont College.
These names were given by Security to Lipscomb's Dean of Students, Bob Farris, who in turned passed them on to the Dean of Students at Belmont College. Belmont's Dean was then able to locate the Bison burglars.
THE BISON MAY ROAM, BUT IT ALWAYS COMES HOME.
On the evening of Feb. 6, Belmont Security notified our Campus Security they had possession of the Bison and were returning it to Lipscomb.
At the suggestion of Athletic Director Ken Dugan and Administrative Assistant to the Vice President for Campus Affairs Jonathon Seamon, several of Lipscomb's Security officers escorted the Bison head to center court of the gym during a time-out of the Lipscomb-Bethel basketball game to a rousing welcome back by our students.
The Bison head, after a short trip to a "foreign land" is home once again in the lobby of McQuiddy gym.
by J.L. Goode, Lipscomb's Director of Security