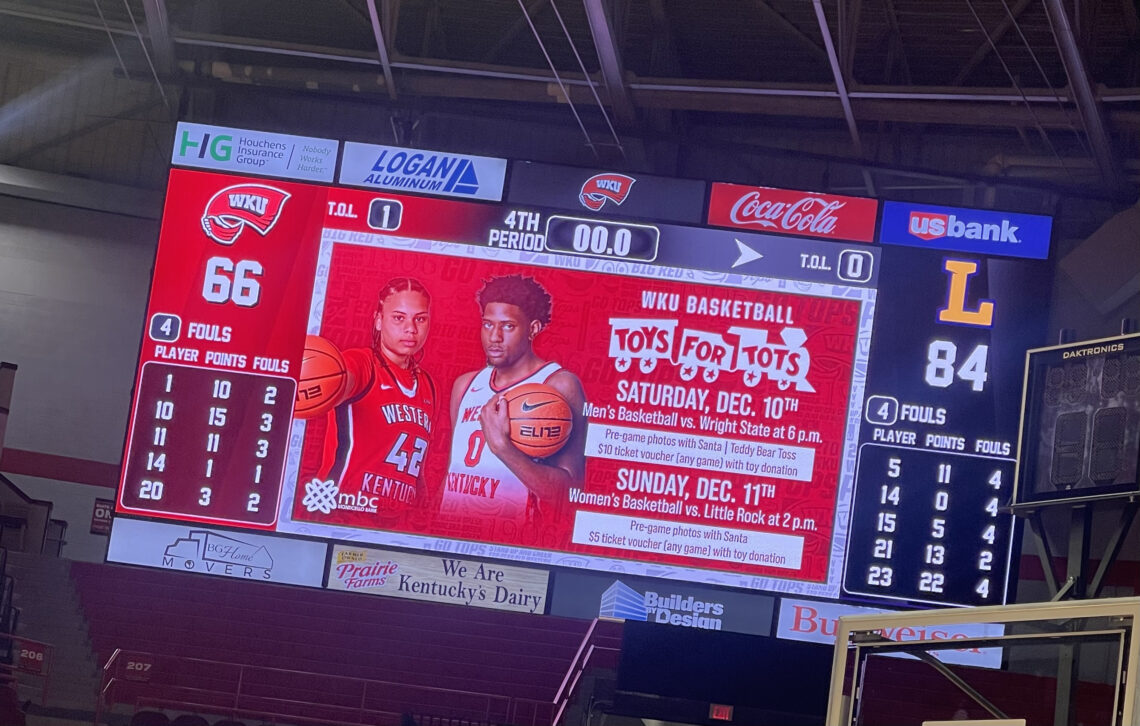 Women's basketball tops WKU
BOWLING GREEN, Kentucky- Following a nine-day hiatus from the court, the Lipscomb women's basketball team defeated the Western Kentucky Lady Toppers 84-66.
Whether it was the turkey from Thanksgiving or the relaxing trip to Hawaii two weekends prior, Lipscomb was ready for the challenge.
From the opening tip to the end of the first quarter, the Bisons couldn't miss. The team converted on a whopping 62.5% of their threes and a sizzling 78.6% from the arc.
The squad would finish the quarter with a 27-15 advantage, but the Toppers fought back in the second.
WKU tried to make the necessary adjustments with a change in defensive scheme. However, the Bisons would not go away, still shooting well above 50% on field goals and threes and finishing the half with a 50-38 lead.
After halftime, the Bisons encountered foul trouble. Multiple players, including senior guards Jalyn Holcomb and Blythe Pearson, were forced to spend some time on the bench.
Even with the troubles, the Bisons fought till the end for the 84-66 victory.
In the win for the Bisons, it was Holcomb leading the charge with 22 points on 90% shooting from the field, and freshman Molly Heard adding 17 points of her own.
"We've been talking about confidence with our shots," Holcomb said. "We all know we can shoot the ball."
The Bisons will return to action tomorrow with a 1:30 p.m. contest against Oakwood, an NAIA opponent from Huntsville, Alabama. Live radio coverage will be available on The Bison, Lipscomb's on-campus radio station.