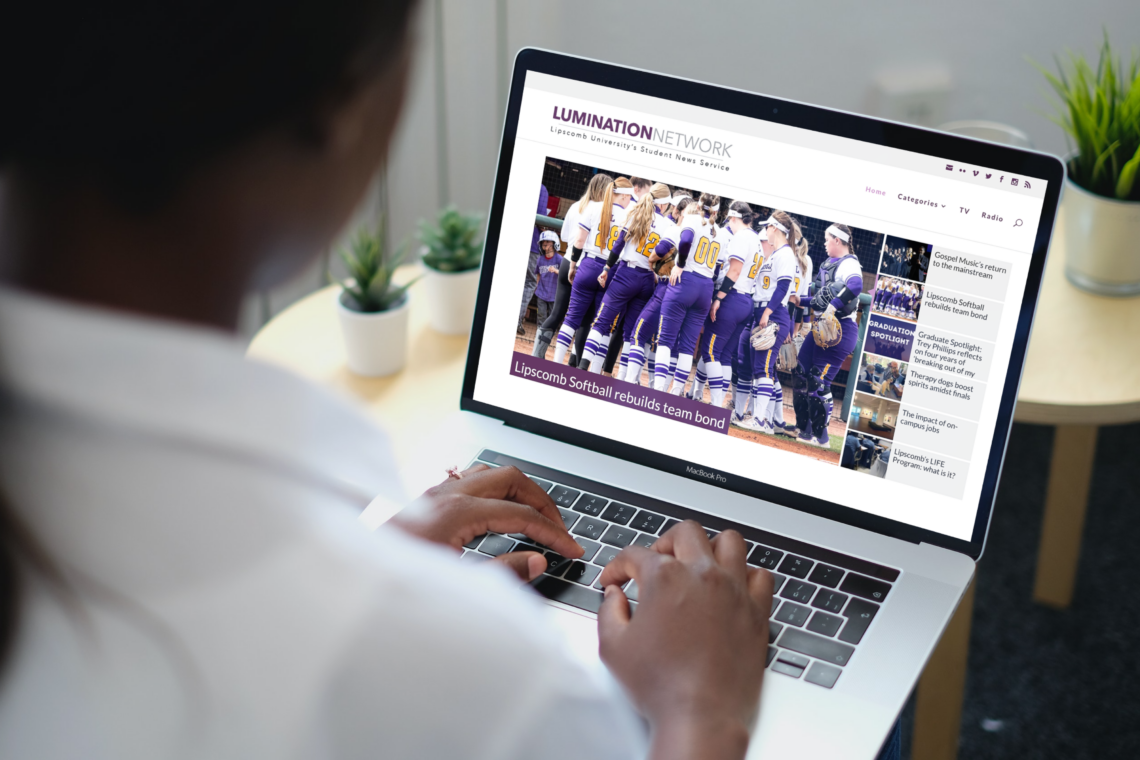 Top 10 Lipscomb events in the last ten years
10. Madagascar President Visits
Marc Ravalomanana, president of the Republic of Madagascar, visited Lipscomb and spoke to an arena full of university and K-12 students, along with faculty and staff. Afterward, he met with local business leaders and Randy Lowry to discuss the program created to allow selected Malagasi students to study at Lipscomb University.
9. Kaia Jergenson Fundraiser
Diagnosed with meningococcal meningitis, Kaia's story impacted Lipscomb deeply. Lipscomb students organized a round-the-clock prayer vigil. Within two months, the school raised 130,000 for her cause. After five months of therapy, Kaia walked out of the student center fitted with two prosthetic legs and addressed 2,000 of her fellow students.
8. The Lighting of the Green
The Lighting of the Green is something that is very new to Lipscomb University. Dr. Lowry created this event in 2005 after seeing similar ones on the West Coast. It is a night full of Christmas cheer with music headlined by Amy Grant and several others, along with free hot chocolate. The evening begins with the lighting of a 40-foot Christmas tree and ends with Christmas carols and holiday excitement.
7. Yellow Ribbon Program
The Yellow Program was started in 2009 to help our military troops gain an undergraduate education. The Department of Veterans Affairs administers this program for those who were on active duty after 9/11. The Veteran's Liaison Office is set up on Campus to help them transition from Military life to University Life. There is also a Veterans Career Development Center to help these men and women find
jobs when they finish their education.
6. Lipscomb 2010 Project
Lipscomb developed a renovation plan called Lipscomb 2010 involving the Bennett Campus Center, Burton Health Sciences Center, the Thomas James McMeen Music Center, Willard Collins Alumni Auditorium, the Residential Village, and a second parking garage including the new tennis complex. All aspects of this plan are expected to be completed in March of 2010. Because of the commitment to "go green" with these projects Lipscomb was awarded the 2009 Governor's Award for Excellence in Green Schools- Higher Education.
5. The Computer Engineering and Engineering Mechanics programs in the Raymond B. Jones School of Engineering are accredited by the Accreditation Board for Engineering and Technology (ABET)
In August 2004, the Engineering and Engineering Mechanics programs at Lipscomb University received national accreditation from the Accreditation Board for Engineering and Technology. Several requirements were to be met for this accreditation to take place and Lipscomb University was proud of its accomplishment. All students since 2001 were able to also be accredited which puts Lipscomb University at almost a decade's worth of nationally accredited Engineering students.
4. Opening of Allen Arena
Opening of the Allen Arena in October 2001. This versatile facility provides a home for the Lipscomb Sports Teams and also a place of worship for Chapel services. It has been used to host the Minnie Pearl Cancer Foundation Concert, numerous graduation ceremonies and has even brought in great talents such as Bill Cosby and Jay Leno.
3. The school of Pharmacy
In May 2007, Lipscomb University broke ground for what was to be the first College of Pharmacy in Middle Tennessee. This 10-million renovation and addition to the Burton building has changed the future of Lipscomb University by being a historical marker for Lipscomb, Nashville, and Middle Tennessee. The college has candidacy accreditation which means upon the first graduating class, national accreditation will be recognized. In May 2012 the college hopes to be nationally accredited.
2. The Ezell Green building
In March 2005, Lipscomb University broke ground on a 77,000-square-foot endeavor and began construction on what is now known as the Ezell Center on campus. The Ezell center is not just the largest and most technologically advanced center on Lipscomb's campus, but it also was built with advanced geothermal heating and cooling system. This system is much more eco-friendly and was expected to save more than $70,000 per year in energy costs.
1. Dr. L. Randolph Lowry becoming president of Lipscomb University
In September 2005, Dr L. Randolph Lowry became the 17th President of Lipscomb University. Lowry, a former professor of law at Pepperdine University, has changed this campus like none other before by constructing the physical and spiritual sides of this university. Since Lowry's inauguration, the school has invested over $34 million in new construction and renovated facilities. The Village, the Thomas James McMeen Music Center and Collins Alumni Auditorium are just a few of the physical renovations, but Lowry has also taken part in the huge change in the chapel process in which student now have choices as to where they will serve this community is different, more challenging, ways.
by Aaron Schmelzer