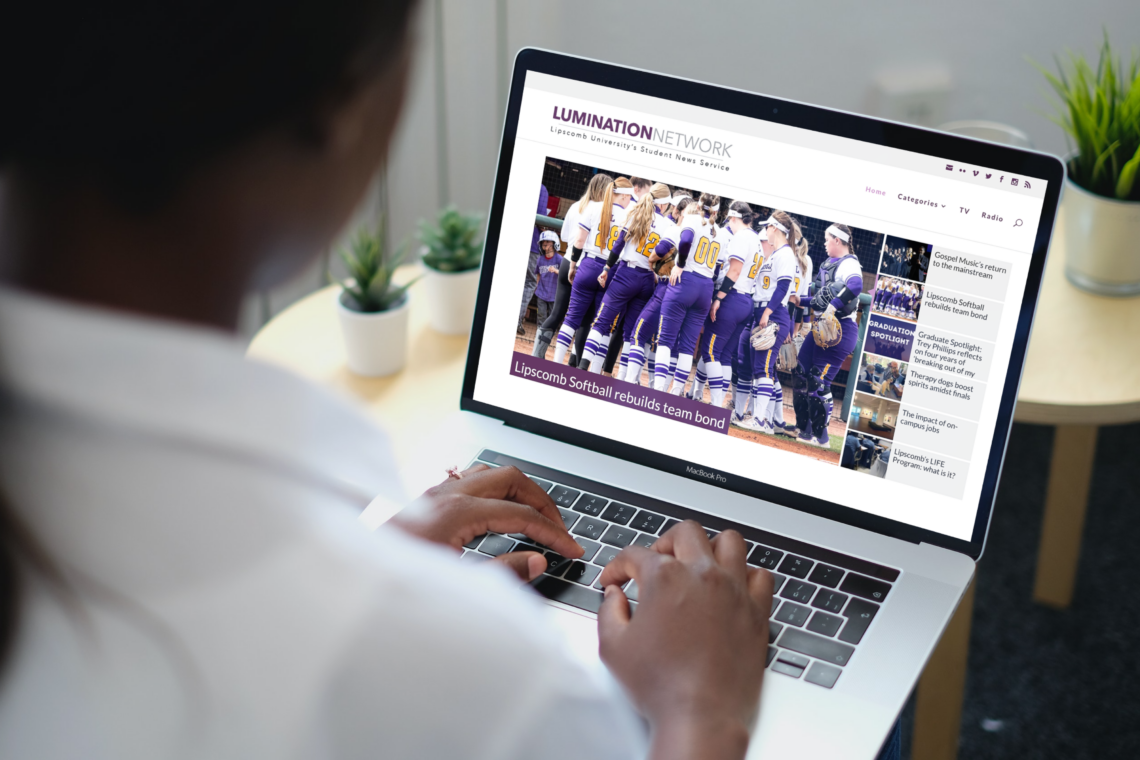 Lipscomb community, Local leaders inaugurate President McQueen
Republished from Lumination Network, Mar. 30, 2022.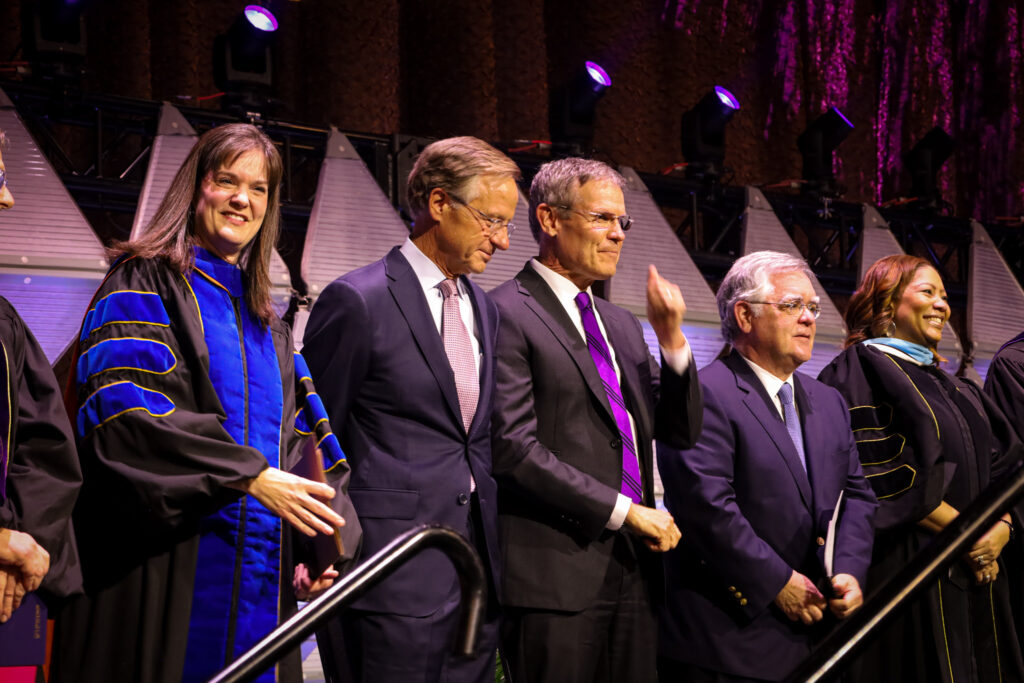 Lipscomb played host to local leaders, notable alumni and representatives from area universities during Tuesday's inauguration ceremony. President Candice McQueen was officially inaugurated into her role, an occasion symbolized by the passing of the President's Medallion.
"To say it pretty plainly…I want Lipscomb University to be the best university in the country," said McQueen in her inaugural address.
"We want to elevate student voice in key decisions, we want to add new campus activities and new events that are fully-aligned with what out students need."
The ceremony featured greetings from Tennesee Governor Bill Lee and Nashville Mayor John Cooper. President McQueen previously served under Governor Lee as commissioner of education. The Alma Mater was delivered by Pat Boone, an award-winning artist and Lipscomb alum.
With a theme of "Be a Light", the University celebrated throughout the week with a symposium highlighting the elevation of faith in "diverse areas of service and work", a campus showcase recognizing the work of students and faculty across the university and a family-friendly block party.
The celebration did not end on Tuesday, President McQueen announced during her inaugural address the return of the campus tradition, "It's a Beautiful Day". Classes are called off this Wednesday as the students celebrate the occasion with food trucks, a service project and an evening concert.
Photos by Kathryn Farris