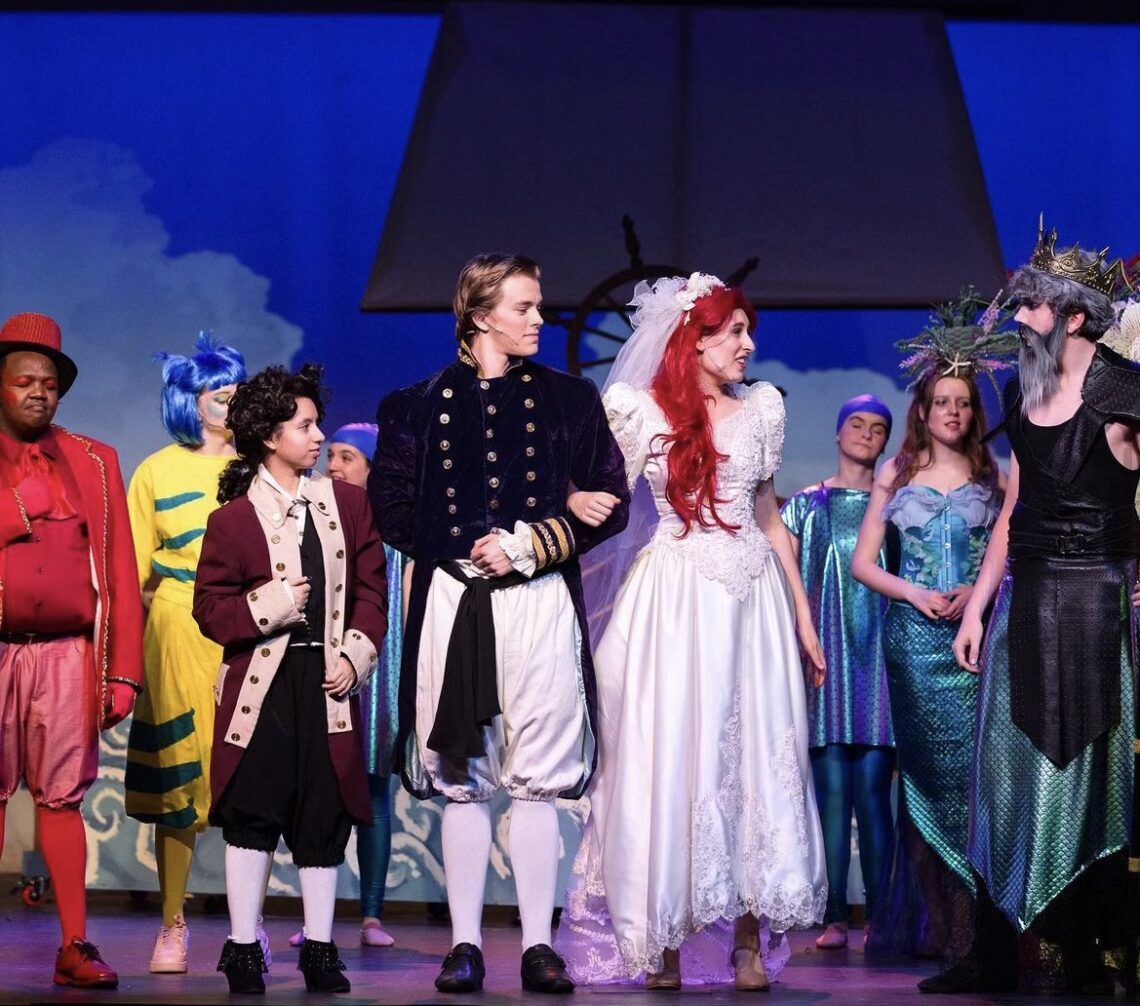 Lipscomb Academy performs The Little Mermaid for Spring Musical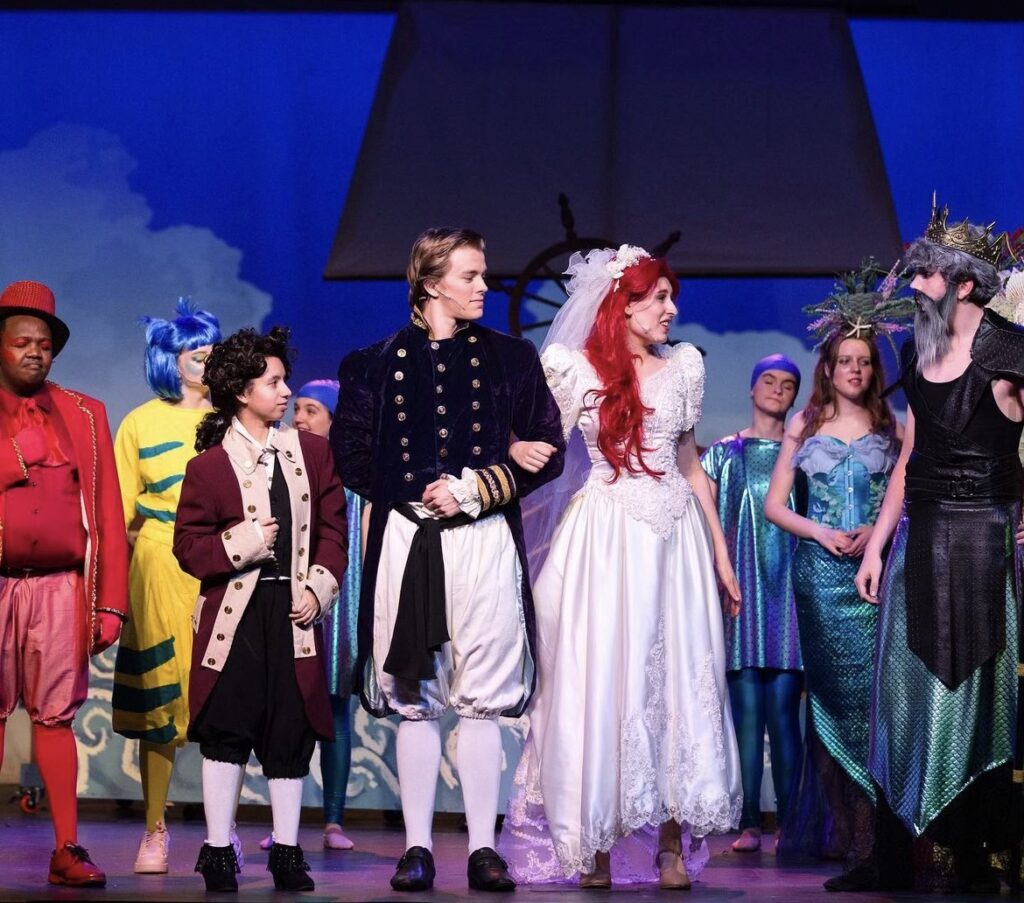 The Lipscomb Academy theater program performed the Disney classic "The Little Mermaid" for their annual high school musical. Behind the scenes, the program navigated exciting technical challenges, new cast members and a new staff.
The musical featured one of Lipscomb's first Sophomore Leads, Charlotte Payne as Ariel, and new student Kyle Varenkamp as Prince Eric. Both thrived despite having less experience with the Lipscomb theater programs. The cast also adapted to a new Director, Christin Toole, since Lipscomb's previous Director transferred to the university.
The Lipscomb Academy Theater Program has performed many great Disney hits over the past years including "Cinderella" in 2018 and "High School Musical" in 2022. This year, however, they decided to branch out into a more challenging musical- "The Little Mermaid". Many scenes take place underwater, so they required a lot of props and very detailed costumes to create underwater scenes.
"We aren't broadway," Varenkamp said. "We have to do the best we can with props and costumes."
Varenkamp formerly attended Centennial High School and transferred to Lipscomb at the beginning of the spring semester. He enrolled just in time for auditions.
This year's casting also looked different. Charlotte Payne, who participated in previous Lipscomb productions, scored the lead role as a sophomore. This is uncommon for Lipscomb. Typically upperclassmen receive the lead roles
"I'm proud of how we did everything, especially with a new director," Varenkamp said. I was still kinda getting used to how Lipscomb ran things. The play itself all came together in the end."
Lipscomb's Musical was very different from the original 1989 movie and the Broadway adaptation. Play attendee's enjoyed many new songs and old classics, along with a new spin. The play featured 30 songs, only nine of which were from the original. This adaptation provided the audience with a few new songs like, "She's in love," "Positoovity" and "Beyond my wildest dreams." The plot of this adaptation focused on Ariel's self rather than her love with the Prince.
Saturday night's performance, which was a full house, was highly the most popular. They had three showtimes in total – Friday the 14th, Saturday the 15th, and an afternoon performance on Sunday the 16th.